How To Get Smarter No Matter How Much Free Time You Have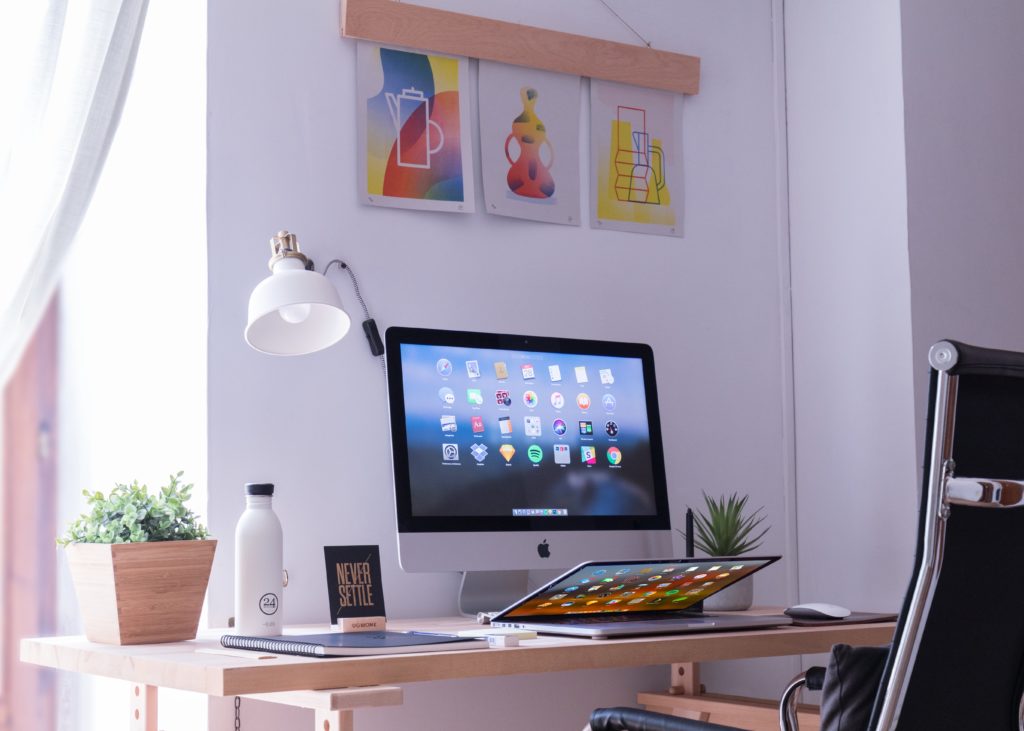 This post is sponsored by Morning Brew.
When we're growing up, learning new things is a top priority. We learn to walk, talk, and hold a spoon. Once we're old enough for school, our entire schedule is structured around intensive stretches of time solely focused on learning and getting smarter. Depending on the educational track we choose, this singular focus on learning can follow us well into our twenties. And then we go to work and everything changes.
Adult life rarely focuses on learning the way childhood does. It's frighteningly easy to go weeks or even months without picking up anything new. And yet those ubiquitous "most common New Year's resolutions" articles that start floating around this time of year almost always include something about getting smarter or learning something new.
While there are many reasons why resolutions can fall flat (another all-too-common article subject this time of year), time does not have to be one of them. If your goal is to get smarter or learn something new this year, you can get it done with even a small pocket of time. Along with our partners at Morning Brew, are a few strategies for learning new things based on how much time you have available.
If you need to learn something right now:
Get thee to YouTube! I don't know what compels people to make free videos on how to fix a sink or whatever, but may those generous souls be blessed. My boyfriend is one of those engineers who can pretty much fix anything, but he was out of town this summer when our washing machine fritzed, so I couldn't delegate its repair to him. I spent five minutes watching a YouTube video of a suburban dad explaining an easy fix and successfully implemented it myself. I'm still pretty smug about it, probably to an excessive degree given how easy it was, but my point remains: If you're in a pinch, YouTube can teach you anything. 
Honorable mention: Call someone. My parents have saved me from a few kitchen disasters in my early twenties because I called them in hysterics after realizing I didn't know how to do something. Your contact list is probably full of people who can lend their knowledge in a pinch and make you smarter.
If you have 5-10 minutes a day:
Subscribe to an email newsletter. Email newsletters are great for several reasons:
1. They're only so long, so when you're done reading it, you're done. You're far less likely to find yourself teetering on the precipice of an internet black hole where you're confined to a single message in your inbox.
2. It's delivered straight to you, so you don't have to go hunting for it.
3. You can choose the type of content you want to receive instead of sifting through pages of clickbait to find the valuable stuff. 
My personal favorite is Morning Brew. It's a business newsletter that arrives in my inbox every weekday morning with all the latest news in acquisitions, mergers, IPOs, and other business news. The writing style is super digestible and often quite funny, so it's an easy and enlightening read. Plus you'll feel smart as hell when you have an opportunity to drop some knowledge you picked up while reading it, which, spoiler alert, will happen a lot.
If you have a long-ish to horrendous commute:
Listen to podcasts. Morning Brew has one called Business Casual, and there are literally hundreds more awaiting you. How Stuff Works, Stuff You Should Know, 99pi, and Hardcore History can all teach you new stuff in the time it takes for you to schelp your lunchbox to the office.
If you have a few hours to kill over the weekend:
Go to a museum. Take the time to really absorb everything you can from an exhibit. Read all the plaques, take in the art if you're at an art museum, do the activities if you're at a science museum. I recently dawdled my way through a Da Vinci exhibit that blew my mind and taught me a lot about anatomy, Da Vinci's era, and how artists work. Given the fact that I rarely engage those topics in my daily life (or ever), it was a great opportunity for me to broaden my horizons. Plus I got to feel smug while perusing the gift shop because I knew things about the various prints that were on sale.
Another idea: go to a lecture. Libraries, universities, and community centers often have lecture series that are free and open to the public. Bonus points if you get to see one of your favorite authors speak!
If you have a few hours a week:
Take a class. Community colleges, learning centers, and libraries have tons of free and cheap classes in all kinds of subjects. You can go deep on a subject you loved in school, you can explore a topic that has nothing to do with your day job, or you can learn a hands-on skill. Craft and hardware stores usually have great classes where you can learn how to knit, throw pottery, or arrange flowers, or pick up some basics in plumbing, landscaping, and other household management skills. I took a soldering class at my local makerspace for $15 and used my newfound abilities to make a stained glass bike wheel for my parents for Christmas.
Another idea: Join or start a book club. The book itself aside, book clubs are great places for meaningful discussions that make you think differently. And you don't have to center around Oprah's Book Club books if that's not your jam. I go to a book club at my local yoga studio, and I always walk away deeply moved. Bonus: new friends.
If you don't have a specific timeframe:
Read a book. There are books on accounting, woodworking, world history, sewing, and anything else you can imagine. I've heard multiple stories about inmates earning their law degrees by studying every law book they can get their hands on from the prison library and use that knowledge to liberate the wrongly accused. Personally, I have used books to learn how to cook odd things, host better gatherings, organize my home, completely overhaul and properly manage my finances, and have difficult conversations.
*****
One of the great gifts of our modern age is the near limitless availability of knowledge and learning that is available to us through a multitude of media. No matter how much time you have, you can pick up something new.
Maggie Olson is a marketing professional living in northeast Ohio. She is a voracious reader, a doting house plant parent, and a hiker/biker/runner/kayaker. She's currently on a mission to cook 30 new things before her 30th birthday. You can follow her cooking and baking adventures on Instagram at @maggieolson or find her on Twitter at @maggiebolson.
Image via Unsplash
Like this story? Follow The Financial Diet on Facebook, Instagram, and Twitter for daily tips and inspiration, and sign up for our email newsletter here.