How To Repurpose Old Furniture Into Something New And Wonderful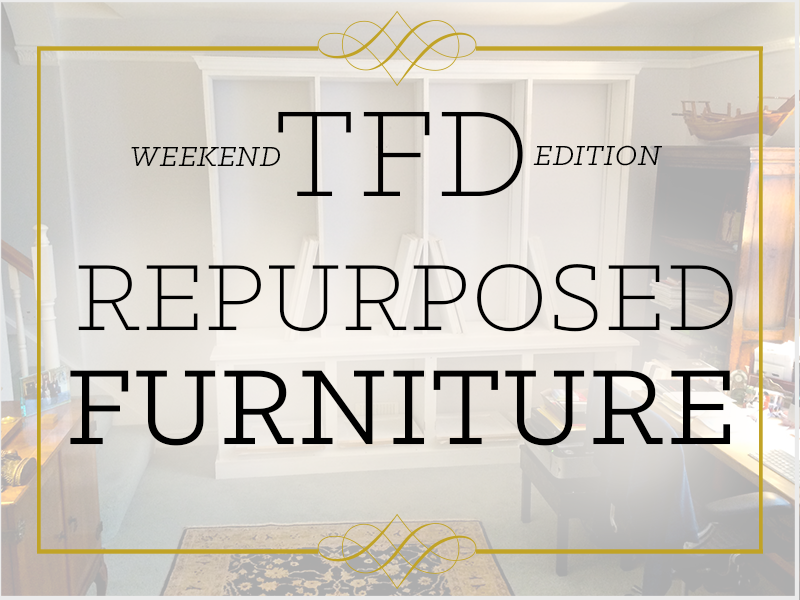 Everyone it seems, has at least one or two pieces of furniture that they kind of, sort of still like. The item is slightly mismatched or out of place, and they just don't know what to do with it. I currently have an end table, a bookcase, a desk, and a very small rickety beside table that almost feel like floater furniture. They're very simple, basic, and functional, but not stylish. I've had the items for years, and they have just inoffensively existed in my living space for way too long. Then, all of a sudden, I walked into my room one day and thought, "Why am I still hanging onto these things?" They aren't particularly my taste and no longer match my aesthetic, and yet, there they stand. Relics of extended adolescence that I haven't gotten around to throwing out yet.
As I prepare to move out and into an apartment, it's unrealistic to think that I will be able to furnish my new place with an entirely new collection of furniture. I'm on a tight budget, and I want to be able to repurpose the items I currently have, and make them look shiny and new. I want to give them a facelift or use them in a different and unexpected way. I've been scouting Craigslist and other antique stores to find cheap items to supplement the furniture I already have, and I want to avoid buying anything that is entirely new if possible. I've been researching different DIY projects, painting methods, and small-scale construction projects (that aren't too ambitious) that I can implement on the pieces I already have.
In my research about how I can creatively repurpose old basic furniture, I've stumbled upon a lot of great ideas for projects that span the DIY spectrum. Some ideas are more ambitious, while others seem relatively simple. I thought it would be helpful to organize the best projects I've come across into different categories: Painting, Transforming, and Building. These three different categories pertain to (in my mind) the difficulty of repurposing old furniture — painting being the least amount of work and building being the most difficult.

The power of a good paint job is unreal. It can turn a frumpy dated looking bench into something light-colored, chic, and wonderful. It can turn old fixtures on a dresser or chest into something shiny, metallic, and expensive looking. There are so many possibilities for painting projects, and below are some of my favorite examples. I've had to retrain my eye to see potential in extremely dull-looking items when I'm out antique shopping. A good paint job can transform almost any item into something useful.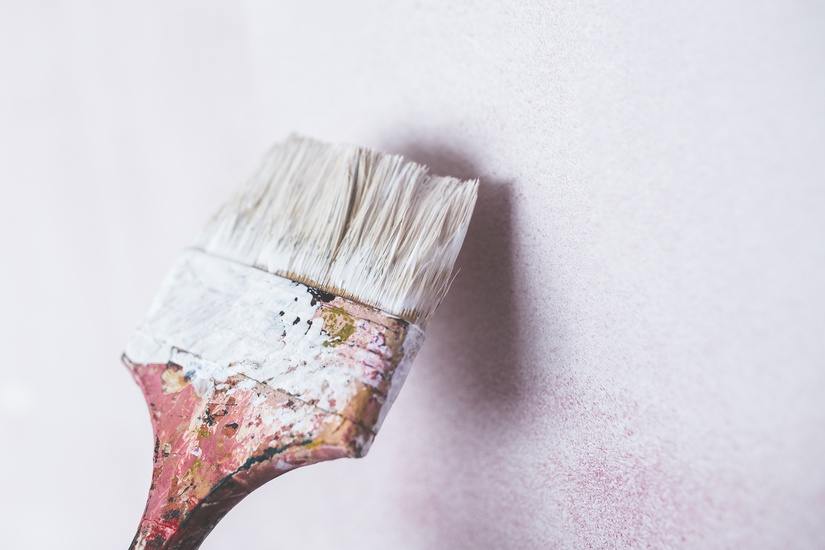 Turning A Basic Dresser Into A Vintage-Looking Piece
Paint An Old TV Stand To Make A DIY Bar Cart
Painting An Old & Dated Dresser All White: The Beginner's Guide To Painting Furniture
How To Use Chalk Paint When Painting Furniture (a really beautiful DIY)
An Old IKEA Table Gets A Paint Job And Becomes A Beautiful Entryway Table
Painting An Old IKEA Dresser With Textured Panels
11 Painted DIY Projects With Contrasting Finish


When I think about the items I have, I often find myself imagining the items serving the same purpose they always did. However, the items don't have to be limited to their standard function, and you should brainstorm different uses for them. For example, I have a short wide IKEA bookcase that I bought years ago which I currently use for book storage. This item could easily be painted and repurposed to serve as a nice shoe rack for my closet, or transformed into a bar cart. The links below can help you reimagine how you can use standard pieces of furniture by utilizing them for a different purpose. Take a look!
Reusing Old Stools For A Library
Turning An Armoire Into A Chic Storage Unit
A Bookcase Made Out Of Old Wine Crates
Turning An Old Bookcase Into A Shoe Rack
Turning An Old Bookcase Into A Stand Alone Bar
Turning An Old Dining Table Into A Workspace
20 Creative Ways To Repurpose An Old Ladder For Something New
20 Ways To Repurpose Old Furniture
13 Creative Ways To Repurpose Old Chairs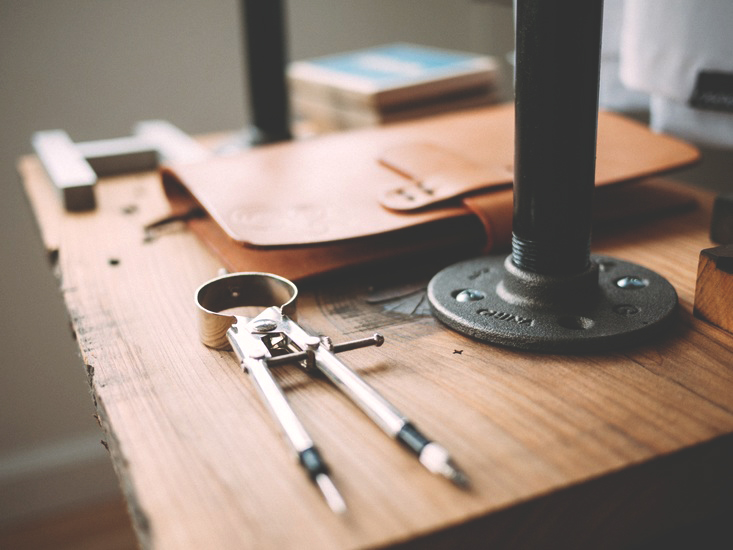 Sometimes, when I'm feeling ambitious, I like to tackle projects that require a bit more elbow grease. Since I don't have a lot of space in which to work, and my tool chest is almost non-existent (read: I own a small bucket of nails, a hammer, a screwdriver, and a couple of other odds and ends), DIY projects that require building have to be relatively small-scale. At this point in my life I feel like if I can't finish up a project in the course of one Saturday with the help of another person, I know it's just not going to happen. The projects below are all manageable according to my standards, and can leave you with some really beautiful results. Make sure you have access to an open space like a fire escape, balcony, back yard, or sidewalk if you need to stain wood or spray paint items.
Turning A Ladder Into A Neat Shelving Unit
Turning A Trunk Into A Piece Of Furniture
DIY Industrial Pipe Coffee Stand (NOTE: this does require a hand drill, but it's so cute!)
Turning Wood Pallets Into A Wine Rack (NOTE: this is an ambitious project, but fortunately my boyfriend has a lot of these tools. So for full transparency, I have to admit I couldn't have built this without his help)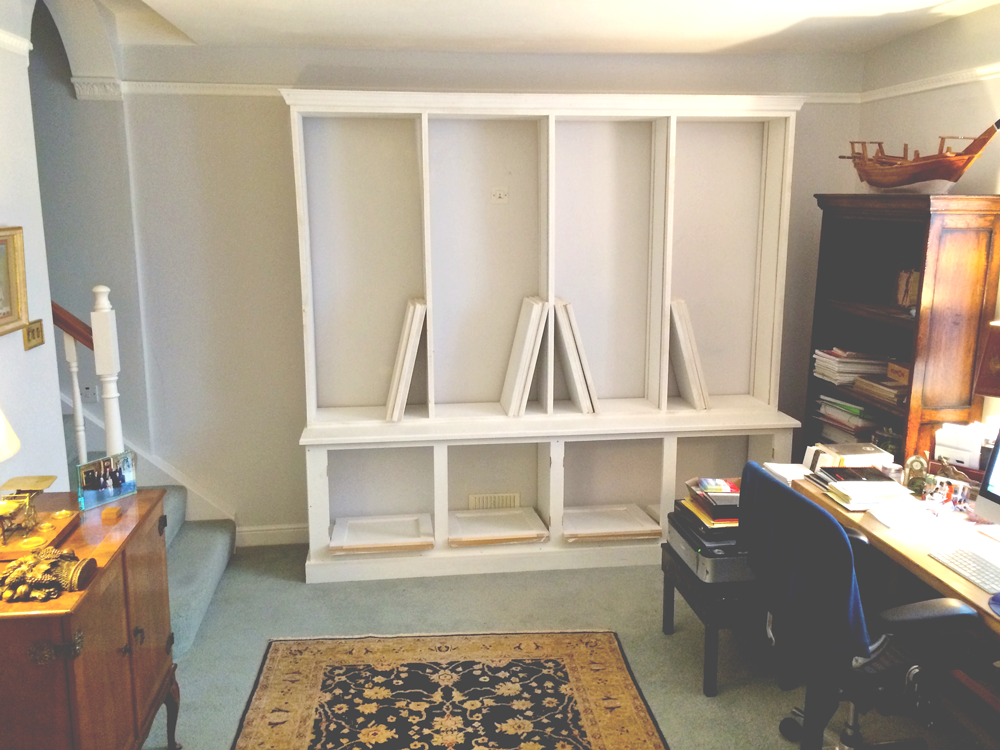 Below are some really great DIY websites that I always use when I do research and trying to gather ideas for a project. Check them out!