How Your Confidence Is Tied To Your Money — & How To Increase Both In 2021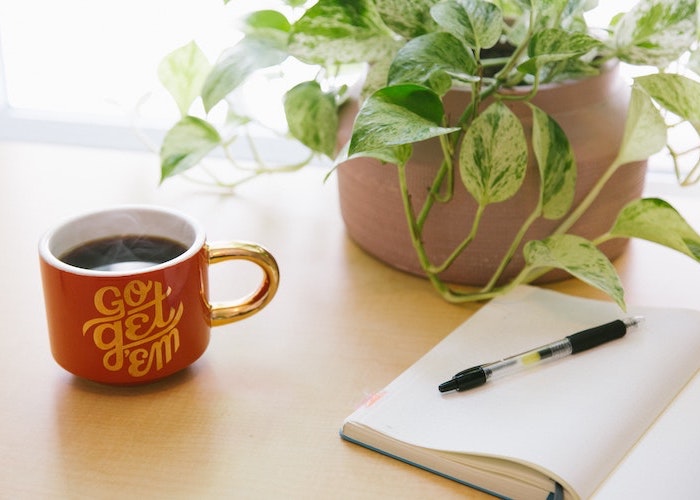 For the month of January, we're exploring how to live with intention — how the small choices we make every day impact our lives and happiness in the long run. Click here to read more on this topic!
Let's start this off by just saying that as women, we want to have our voices heard, our confidence and self-esteem levels high, and our pockets full. And putting inequality aside, we can, we should, and we will become more confident about ourselves, and even increase our finances.
So… What Is the Relationship Between Confidence And Money?
According to Urbanbalance.com, the way you view and portray yourself can have a direct impact on how much money you carry in your pockets. When you believe in yourself and realize how much you can achieve, you begin to act in a way that allows you to go after what you want and increase your financial success because you will make confident decisions that you will achieve. Remember that it all starts with having the right mindset and believing in yourself.
Okay, But How Do I Increase My Confidence? 
Easier said than done. Well. Actually, it is easy to do it.
Start by paying attention to your personal care
For many people, when your hair is clean, your nails are trimmed and clean, you smell good, and you get dressed nicely, your attitude suddenly changes, and you feel like a brand-new person. Remember this: when you look good, you feel good. (Take it from me — I wrote this article in my $90 silk pajamas just because I felt fancy and inspired. I smelled good, too!)
Eat healthy.
We all have a different definition of "healthy." For some, it merely means eating lots of fruits, vegetables, drinking water, and avoiding carbs. For others, it means eating pizza for breakfast, pasta for lunch, and a salad for dinner (totally not me…). But did you know that when you eat clean, your body thanks you by releasing happiness hormones, and therefore your confidence increases since you are happy that you ate healthily? Yes, your body is terrific and rewards you for taking good care of it.
Think positively about yourself.
Listen, sweetheart. In life, you are NOT going anywhere if you do not think highly of yourself. You are distinctly unique, valuable, a go-getter, a warrior! You deserve to feel good about yourself because you are a mysterious creature that is capable of achieving anything. When you wake up each morning, grab a journal and write what you're thankful for, and daily affirmations. Not only will you be reminded of how blessed you are, but you are going to increase your confidence and have productive days ahead.
Okay, how about money?
Is it all about the money? Or is it the freedom it brings? Let's see… One of the main struggles of being a woman is having to deal with the wage gap. It may seem impossible to increase your income in the face of systemic problems and biases. But here are a few things you should realize, and do:
There are more women than men going to college.
With more women than men currently involved in higher education, we can predict that jobs receive more resumes from qualified women than men. Given this fact, if you are in a job position where you know that you could be getting paid more, but they refuse to give you a raise, you can try your best to find another job that suits your qualifications and skills.
Get educated.
There are many things you can do as a woman to defeat the wage gap on a personal level. Getting educated is one of them. A college degree can get you to places. If you already have a degree or want to explore other options, consider taking courses to learn new skills that you can display on your resume. Not only can it get you hired, but you can also try to get a raise with your new skills!
Manage your money!
In 10 simple steps, you can manage your money like a pro. (Check out this guide here!) Knowing how to manage your money can not only help you save, you can also learn how to invest it and make it work for you.
The Connection?
Confidence = Money
When you work on your confidence and begin to believe in yourself, you can become motivated to improve continuously and to challenge yourself. Once you do that, you can help to increase your income by using your motivation to go after what you want.
Here's a mantra:
I believe in myself
I can and will achieve great things
I am beautiful and talented
I am a money magnet
I have an abundance of money in my bank account
I get what I want, always
Nothing is stopping me from improving my situation
I will not limit myself
Elenny leads a finance, career, and entrepreneurship-focused website. Her mission is to promote equality and growth in the professional and personal aspects of life while building a community of like-minded women.
(This post was originally published in 2019 and has since been updated)
Image via Unsplash