I Adopted My Dog 5 Months Ago — Here's Exactly How Much He's Cost Me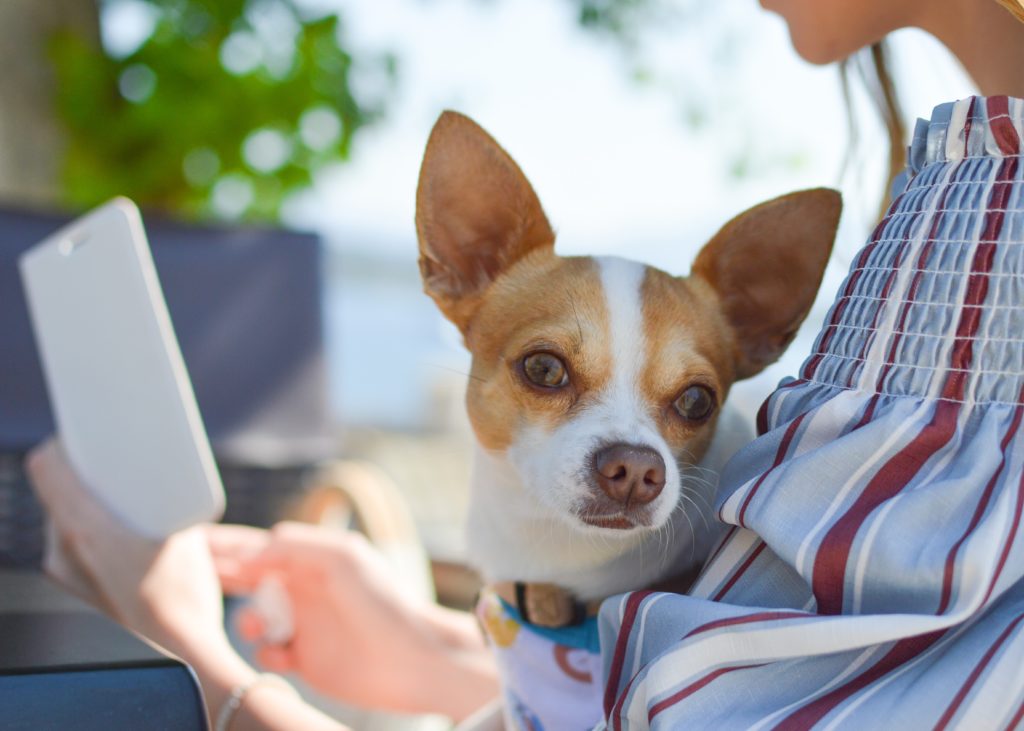 Even when I was as little as 3 years old, I loved dogs. Everything about them! I loved their various shapes, sizes, colors, personalities, names, barks and everything else that makes each pup unique. So when I entered college, I found myself extremely jealous of friends with their very own dog. While my housing stipulated that I could not keep pets, I had high hopes for a dog-filled post-graduate life.
My biggest hesitation in the decision to adopt a dog was the cost. While my housing and job were stable post-graduation, I was nervous regarding just how expensive a dog can be. I heard a plethora of wisdom. Some people told me, "a dog is only expensive as you make it to be," meaning that choosing to buyer higher quality items makes the dog more expensive. While this is certainly true, I also had another friend tell me their dog cost $6,500 in their first year of ownership without any major veterinary hiccups, which seemed ludicrously high and unaffordable. But a year into my post-graduate life, I found myself scouring Reddit to try to find an average ownership cost estimate while shopping my local shelters for my match. 
Luckily, I met the perfect dog named Mickey and the rest is history. Since his day of adoption 5 months ago, I tracked every single dollar I spent on him. 
Here is how much my dog has cost me:
Adoption Fee: $250

My local animal rescue league charges various fees based on the age of a pet. Since Mickey was in his mid-adulthood when I adopted him, I received a cheaper rate.

Clothing: $90

Mickey had severe lacerations when I first adopted him, so he had to wear clothing to protect his skin from getting caught.

Immediately after picking Mickey up from the shelter, I bought a dog tank top from my pet store (it was equipped with the saying "suns out, guns out"). That tank top cost me $20, so I quickly caught on to an alternative. I went to my local thrift store and bought 10 different shirts and tank tops for Mickey, sized between 2T and 3T, and cut then sewed an area around the stomach so he could still go the bathroom in them. They look

even

cuter than the made-for dog shirts because of the adorable sleeves! Best of all, I only paid $4 a shirt and Mickey loved wearing them.

I also take Mickey paddleboarding with me, so having a lifevest for him was a must. I went back to my local pet store and found one that fits perfectly for $30.  

Ultrasound: $426

This price hurt! I knew veterinary costs could be expensive, but it still didn't shock me less when I was given an estimate. When I adopted Mickey, he had a grade II heart murmur. This can be completely benign or can indicate serious underlying health conditions, so my local rescue league recommended that I get an ultrasound done on him shortly after adoption. I am so glad that I did! Thankfully, Mickey's results were positive, and I can sleep easier at night knowing my little guy is just as healthy as he seems.

Start-up dog supplies costs: $250

These are the big costs that can't be underestimated. I had been planning for these expenses and the total

still

shocked me. This includes his travel crate, nail clippers, shampoo, a secondary leash, poop bags, a brush, toothpaste and a toothbrush, multiple dog beds (one for my own house and one for where I work), an ID tag, food bowls and a baby gate.  

This also included more discretionary spending, like his first toys. I admit, I may have went a

little

wild on his toys, but it's so hard when that cute face is staring back up at you! Between a pet store visit, a Chewy.com purchase and many Dollar Tree runs (they have fantastic squeaky toys!), I ended up spending $90 on toys. Since Mickey isn't much of a toy-destroyer, I don't anticipate having to buy new toys very often. He has lots of variety now!
Routine costs: $50 (on a monthly basis) 

This includes his food, treats, flea collar (changes every 3-6 months depending on brand) and preventative heartworm medication. 

He has a sensitive stomach, so his food costs are a bit higher than typical for his size. I average about $30 a month on food and treats for him.

Obedience dog training class: $200

While my little star has already mastered sit and stay, I know how important dog-to-dog socialization is! So I signed him up for a dog training class at my local shelter. It is awesome to be able to support your local shelter by using their services. 

Miscellaneous: $25

This includes immediate small-cost medical needs (like ointment for his lacerations) and non-necessities that I categorize a bit more as human wants (like a doggy car seat cover). 
The grand total, factoring in routine costs for the past five months, comes to $1,491.
With all this said, it's important to take into account your wants and needs for your time as a pet owner. For me, giving Mickey a top-of-the-line dog bed and a nice variety of treats is well worth it. For more frugal pet owners it might not be a priority–and that is okay! The key factor in deciding if you can afford a pet is making sure you can provide all of the necessities, like food and water, pet care while you are away, veterinary care, adequate training, and frequent interaction. Your dog (or cat or lizard!) will love you for it.
One more important decision to factor in is the emotional labor and time that you will be spending on your new pet. Since adopting Mickey, I have turned down at least one social activity a month in order to take care of him. While this is certainly a sacrifice I am willing to make, it has impacted the ways in which I plan my days. It's nearly impossible for me to make a plan right after work now–if I brought Mickey to work (yes, I work in a dog-friendly office!), I need to drop him off before heading to a not-so pet-friendly activity, like the gym or a bar. If I didn't bring him to work, I need to get home ASAP to give him some TLC, dinner and a nice long walk! 
At the end of the day, though, Mickey has been well worth it.  
Anna Craven is a publicist and writer from Boston, MA. She loves finance, organization, and most of all, storytelling. You can follow her adventures with her rescue pup, Mickey, here. 
Image via Unsplash
Like this story? Follow The Financial Diet on Facebook, Instagram, and Twitter for daily tips and inspiration, and sign up for our email newsletter here.