I Gave Up My Dream Career, And I'm Happier For It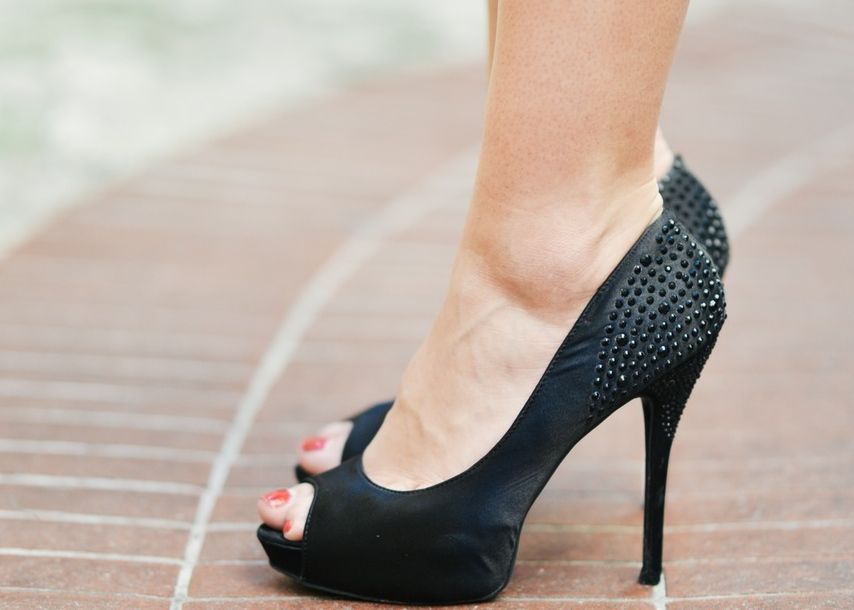 One of my first memories is being about three years old, standing on up in a booth at a local McDonalds, and performing many renditions of my favorite songs for the entire restaurant. "Twinkle, Twinkle," "Mary Had a Little Lamb," "The Itsy Bitsy Spider"; I belted them all out with no shame and with no coercion from my parents. Needless to say, I've heard for my entire life that I was a natural performer.
The love of being in the spotlight continued for pretty much the rest of my life. I was in theatre camps all through elementary school; playing the parts of villagers in Treasure Island to being Young Belle in A Christmas Carol. I was in choir in middle school and racked up solo after solo. In high school, I was "the musical-theatre girl" playing leads in the school plays and community theatre before later obtaining my first professional gig at only 17 (an internship with a summer stock company) and being voted Most Likely To Be Famous my senior year.
Everyone figured I would be my graduating class's Katharine McPhee. And frankly, I thought I would be too. It surprised no one when I jetted off to college to double major in Theatre Studies and Vocal Performance
. I was on the right track; in college I was in over 20 performances in 4 and a half years. I played iconic roles and built a truly impressive resumé of both collegiate and regional productions. I made a name for myself, worked hard, and really fine-tuned and honed my craft. I was going to make it.
But then one day, about a year ago, after attending callbacks for a role I was technically perfect for, responding to emails about a production of a favorite show of mine and knowing I'd be singing the same song as 150 other short brunettes, I knew I wasn't happy. I flopped down on my couch in my new city and looked at my roommate feeling pure exhaustion and both over and underwhelmed at the same time.
"I'm done," I said.
And he nodded because he, a wildly talented individual that was on the same track as I had been, felt the exact same way.
The magic of theatre was gone. The rush of adrenaline I once felt during auditions was replaced by a sort of loathing for casting directors who would text during my 32-bar cut from Children of Eden. I was no longer driven by girls who were grossly miscast to work harder, but instead shrugged them off because I simply did not care that I knew they would butcher the show. The idea of having to hustle, having to work out my "day job" schedule just to make a $500 stipend for closing an eight week show didn't feel like a step in the right direction anymore. It felt like a thousand steps back.
So I quit. I filed away all of the sheet music and songbooks, boxed up my character shoes, and for the first time since I was three years old, I didn't have an answer to the question, "What do you want to do with your life?"
And you know what? I'd do it again.
It's not that I think dreams are bad and irresponsible. I thinking having dreams and aspirations are wonderful; they drive us as humans to create some really amazing things. But there is this weird mentality we have in this day that dreams are something that don't change and grow; once you pick one, that's it. You're done. In our effort to pursue our dreams we limit ourselves by not letting ourselves see a path outside of them. Too often your "dream" is so focused you lose touch with yourself, with what is actually making you feel like a complete person.
Your singular dream shouldn't be keeping you from living a dynamic life.
There's this weird stigma attached to changing your trajectory
. I worried for months about what my theatre friends would say when they heard I was no longer auditioning. I dreaded hearing through the grapevine that it was said that I "couldn't hack it" or "cracked under the pressure". And I dreaded even more that they were right.
But they weren't.
In giving up a dream I felt like I had to pursue to keep the people from high school that voted young me "Most Likely To Be Famous" quiet, I found a new dream. One that has satisfied me more than I ever knew possible. If you had told me that at 25 I would be freelancing for websites and not singing Sondheim, I wouldn't have believed you. Had I forced myself to stay in the theatre world I never would have I found a home online, writing and making people laugh. There's no way to know what would have transpired if I would have kept trudging to auditions and "stuck it out", but I think that's okay. I belt along with my Avenue Q Pandora over my laptop and do something that makes me wildly happy. Dwelling on the "what if" serves absolutely no purpose.
We can never know what's in store for us in this life. Just because you aren't where high school you expected you to be doesn't mean you shouldn't be proud of yourself. Dreams change, but that's not failure. It's liberating.
Even at 25, you can still decide who you want to be.
Kendra Syrdal is a Seattle based writer, reader, and karaoke frequenter. You can find her on Twitter and hogging the outlets at downtown coffee shops.
Image via Pexels