I Got An Offer For My Dream Job After Years Of Freelancing — Here's Why I Had To Turn It Down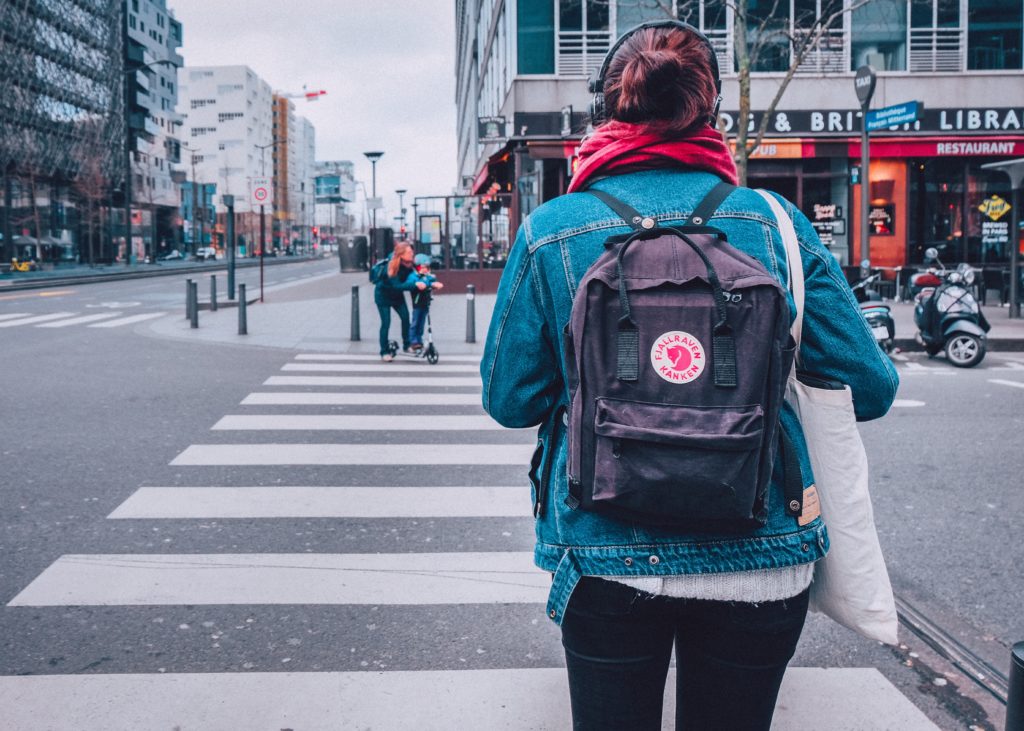 I became a freelance writer shortly before the summer of 2015. When I had the opportunity to finish my undergraduate degree early and sooner than I thought, I was asked whether or not I was going to continue on to law school — as had always been the plan — or try to enter the workforce using my degree. I chose neither. Instead, I decided to listen to one of my favorite professors, who had been an editor for a local magazine at the time, who said that I had strong writing chops and could do something with that talent. 
So, I did. I graduated early and told everyone I was going to figure out how to make money as a writer. I had always written personal essays and journaled for myself and I had seen people all over the internet successfully getting similar pieces published. I didn't know what I was getting into at the time. I had no "real-life" examples of what I wanted to do, and I didn't know how to make money. 
Since then, I've ghostwritten lyrics for local bands, ghostwritten blog posts, written technical pamphlets most commonly found in waiting rooms across the country, been a beauty writer, a commerce writer, a lifestyle writer, and even had a few of my personal essays published in magazines I actually read. 
But I've done it all while being my own accountant, my own HR department, my own secretary, and everything in between. I've done it all without job security and without health insurance. 
When I started freelancing, I did it because I had no other option. I didn't have clips or a resume to share with hiring managers to get me a staffed position at a legacy publication. I did it because I was battling a chronic illness and needed the flexibility of staying in bed when necessary. 
Almost five years later, I have a solid resume and clips from all over the digital and print writing worlds. On a limb, I applied to an open writing position — a dream job — at a legacy publication. After five years of freelance writing, I finally met all the skill and experience requirements. I never expected I'd even receive a response to my application (an unfortunate industry standard), let alone make it through a rigorous interview process that would end would a job offer. 
And it wasn't just a job offer, but it was the opportunity to build out a department, using my finely honed skills and working with industry leaders I never thought I'd be in the same room with. 
But five years ago, my life was very different. I was single with very few roots keeping me where I stood. Now, I have a lease, a home, a partner, a chosen family, and, thanks to freelance, the flexibility to enjoy a life that's entirely my own. While I was willing to move for a dream job, I wasn't willing to move for a dream job alone. 
What that meant to me was that I was willing to uproot my entire life to grow my career, if that career allowed me to upgrade my standard of living in some way. This dream job was in a city I never wanted to live in, not to mention with a cost of living more than double where I currently live. While the offer included health insurance, paid time off, matched 401k, job security, reliable payments, and all of the other things freelancers are left to live without, the offer didn't include a relocation budget. 
I would have had to move within two weeks, pay out of pocket for movers plus the penalty for breaking my lease, and not only find an apartment within that time frame, but also pay the fees associated with the application and security deposits. My rough calculations placed this at just shy of $10,000 — something I'd have to pay upfront to make taking a job possible. 
The interview process had taken over a month to complete, so through all of it, my partner and I had the difficult conversations about whether or not we were willing to make the move. Ultimately, we were — for a job that would enable me to work anywhere afterward, for the exposure to a city we had never planned to inhabit, for the honing of my skills to become one of the industry leaders I've admired for the last 5 years. But the crucial component to making that possible hinged on a relocation budget and, if not, a bump in salary large enough to keep us from depleting our savings. 
I negotiated with my potential employers for over two weeks. They wanted me as badly as I wanted the opportunity, but still, both sides had needs and neither one of us was able to bend to the point of an accepted offer. 
The much sought-after full-time writing job has long been my goal. My website's description says, "She's been creating on her own for the last 5 years, but hopes to one day have a full-time job." Every late freelance check, every ghosted client, every day of job stress has left me wishing for a traditional full-time job, yet when I was presented with one, I decided to stay freelance. 
It's been bittersweet, but the decision to stay freelance (for now) has certainly been one of self-preservation. I still have unpredictable chronic pain issues and remote freelance work gives me the flexibility I need to take care of myself and meet my deadlines as needed. I'm an active member in my community and chosen family, and staying freelance has enabled me to remain an active member in both. A traditional 9-5 job in another city would have required this sacrifice. I'm able to take the breaks necessary to maintain a work-life balance that so many traditional jobs actively discourage. 
I still find myself caught up in the what-ifs of this situation. What if I had really loved my coworkers? What if this is the only time I get an offer like this? What if all my clients disappear and I've made a financially unwise decision? What if this was the perfect job? To that, I assuage myself with the reminder that no job is once in a lifetime. I'm young, and so much of life is still ahead of me. I'll change my mind next week and I'll change it again. Freelance allows me the freedom to do that daily. 
While being my own boss has left me with more responsibilities than traditional job-havers might deal with, I'm able to gift myself with the flexibility of living my life on my own terms. There will be days ahead where I kick myself for taking this uncertain path, and there will be more days ahead where I'm validated for my decision. But this time, it's been the right decision for me, and I'm grateful that after years of paving my own way in this industry, I know my value and I know what I need for a job to be worth it.
Ally is a Leo sun, Aries moon, Cap rising with way too much to Tweet, so she started a career.
Image via Unsplash
Like this story? Follow The Financial Diet on Facebook, Instagram, and Twitter for daily tips and inspiration, and sign up for our email newsletter here.