I Spent $10K Launching My Travel Blog, And Ended Up Broke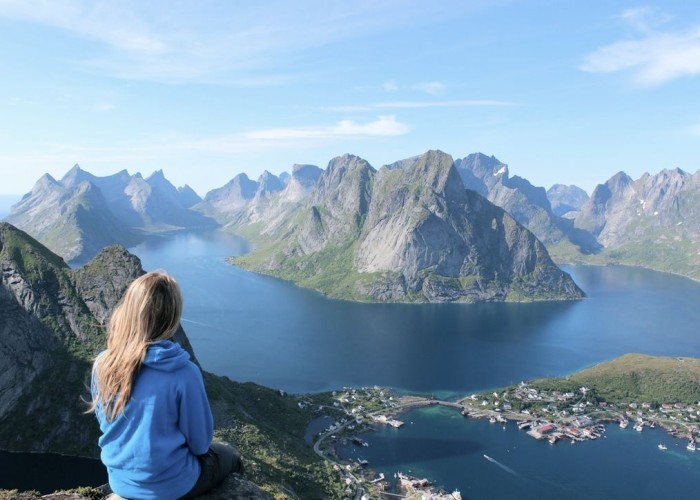 When I heard a loud crack and saw smoke rising above the hood of my car, I knew I was totally screwed. I was on a road trip through the mountains of Georgia when my 2005 Chevy came to halt on the Interstate. I was on yet another trip I had justified as an investment in my travel blog, even though I hadn't earned more than a dollar in the two years since I launched it.
A few hours later, I carried all my belongings to a repair shop and waited for a taxi. My car's engine had died and to replace it would have cost more than the car was worth. I used the majority of my measly savings to get a hotel room and rent a car to get home. It was in this moment that the reality of spending $10,000 last year on trying to start a travel blog really hit me. I had put away nothing for a down payment on a new car, even though my car was at the end of its life.
Do I regret hiking to Machu Picchu, smoking cigars in Cuba, eating barbecue in Austin, or exploring wineries in Oregon? No, but I wish I hadn't taken an "all-or-nothing" approach to launching my blog as a business when I barely had a trickle of an audience. I started my blog as a way to build myself a life raft when I saw my career options as a newspaper reporter dwindle. To me, it was always more than a hobby.
I believed in the mantra of the majority of travel blogs I read, in which you are encouraged to be irresponsible for the sake of living life to the fullest. I believed that the only way to live life to the fullest was to quit your day job, and buy a plane ticket without giving it more than a second thought.
I stopped short of quitting my job, but the appeal of leaving it all behind and earning a living as a travel blogger was the shiny object I chased at all cost. I signed up for travel-blogging courses, threw money at Facebook ads to build my audience, and paid hundreds of dollars for a website and logo.
And that doesn't include the amount of money I spent traveling. Working full-time prevented me from embarking on long-term travel abroad, but I squeezed in a couple of international trips and shelled out for weekend trips as much as possible. I lived cheaply, got roommates, and took on a second job bartending to help fund my blog. As soon as I'd finish a work binge and stashed cash in the bank, I'd turn around and spend it on another trip. I saw every trip as an investment into what I thought would eventually become a revenue-generating blog to offset the cost of traveling once I built the audience. But that has yet to happen.
I do think you can make a sustainable side income off travel blogging, and those who work consistently hard may even turn it into a full-time gig. But it's a slow crawl for most of us who can't take that leap and buy a one-way ticket to an exotic country.
For me, the chase-your-dreams-at-all-cost mentality came with a price. In my pursuit of a nomadic, no-strings-attached life, I painted myself into a corner that landed me with very little savings and a broken down car.
If I could impart advice to my younger self, I would say: think about the life you want and then what it will take to have this life without any financial strain, and without living so close to the edge that you are one step away from a financial emergency. Even if it takes you longer to achieve your goal because you need to make a financial plan, take the time to plan properly.
I ended up buying a gently used car that I'm happy with and is within my means. Having reliable transportation is a new level of security that I haven't had for the last couple of years, and it's definitely a step in the right direction. But it's not lost on me that the money I'm now putting toward a car could have bought me a domestic flight every month for the next five years. However, I want to recommit myself to keeping my finances order, instead of over-investing in a side hustle that isn't making me a lot of money yet.
This change in my life will likely mean some changes for my blog and put my weekend adventures and future trip plans on hold. For me, working on my blog and traveling will always be a priority, but I need to reevaluate what I'm willing to give up to make it happen and move forward in a more financially responsible way.
Lacey runs Parachute Journalist, a blog about her misadventures, but is currently taking a hiatus from traveling and throwing dinner parties instead. She is on Twitter. 
Image via Unsplash