Introducing TFD's New Podcast, The Financial Confessions!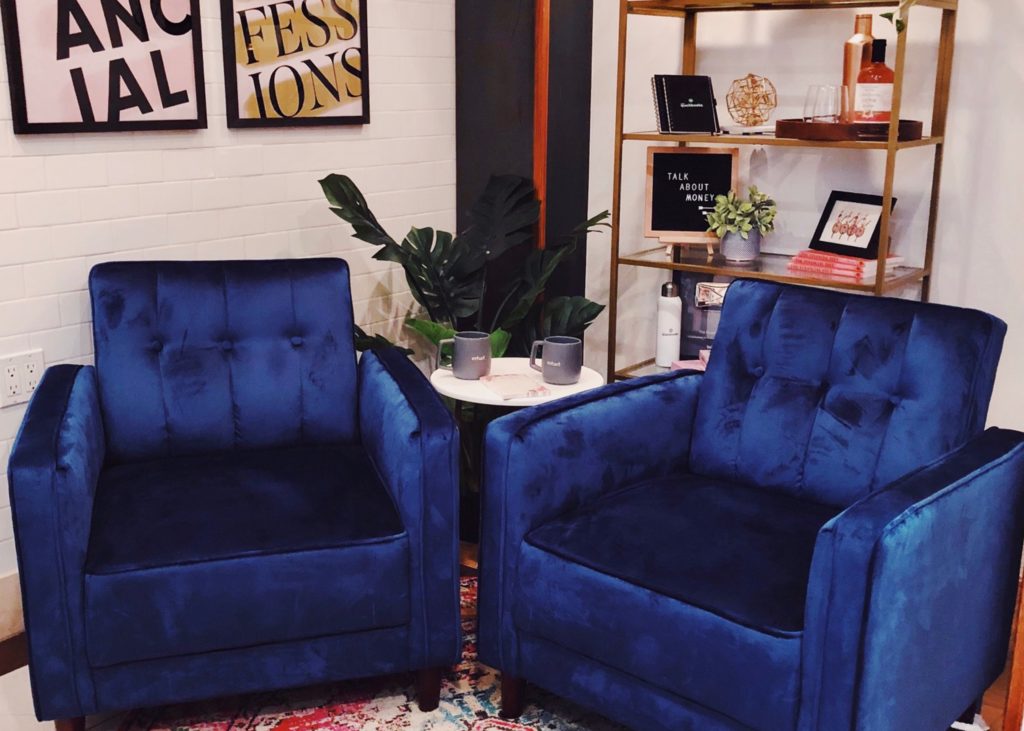 Hello everyone, and welcome to the latest installment of our favorite type of post here on The Financial Diet Dot Com: exciting announcement time!
For over five years now, TFD has existed in some form or another, sharing the money stories we'd have wanted to see for ourselves. We talk about money as openly and honestly as possible, from finding actually-applicable-advice to cathartically detailing our own money mistakes. And we're obsessed with bringing honest money talk to more platforms — whether you enjoy reading the posts right here, bingeing YouTube videos, or scrolling Instagram, we've got your money talk covered.
So, we're moving on to the most natural next step for any media company: starting a podcast!!!

What is it?
Beginning Monday, November 18, you can catch TFD's new podcast, The Financial Confessions. Every week, Chelsea will sit down with fascinating guests to talk about all things money-related. The show will feature influencers, CEOs, celebrities, and financial experts. (If you have anyone you'd be dying to see featured, let us know in the comments!)
Where can I listen/watch?
We'll be sharing it in video format on our YouTube channel, as well in audio format across all podcast platforms — so no matter which app you use for your own listening, we've got you covered.
What can I expect to find?
Each interview will feature a smattering of the following topics, as well as anything and everything else money-related:
Financial secrets across different industries
Investing in quality vs. being cheap/frugal
Money mistakes and the lessons we've learned from them
The best investments we've ever made
Money insecurities
Awesome financial habits and how to stick to them
Different definitions of "success"
We absolutely cannot WAIT to share this new project with all of you. It's been in the works for quite some time, and we're beyond thrilled to finally be able to (officially) share the news with everyone!
Like this story? Follow The Financial Diet on Facebook, Instagram, and Twitter for daily tips and inspiration, and sign up for our email newsletter here.