An Introductory Guide To Travel Hacking With Credit Card Rewards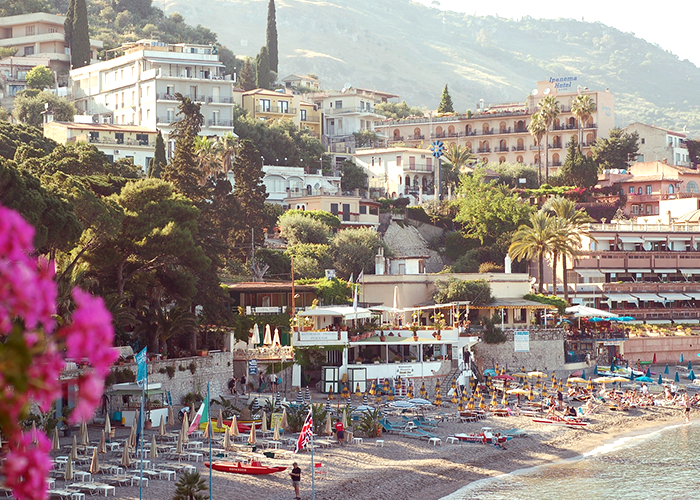 I'm sure you've seen some crazy headlines about travel floating around the Web:
"How to Take a Vacation to Hawaii for Free!"
"How We Traveled the World for Under $500"
Pretty bold claims. I started out dismissing them as clickbait, but then my curiosity got the best of me. I started reading some of these articles to investigate the methods they were advocating. Most of the time, they talked about redeeming miles or credit card points to purchase cheap flights around the world.
At first, I figured this type of strategy was too complicated for the average person. I'm a big fan of simplicity, which is why I don't usually chase "$100 free when you open a new checking account" type offers. Then I came across an article that Brandon from the Mad Fientist wrote about how he traveled to 14 different countries for under $1,000. I was impressed and inspired to learn more.
What is Travel Hacking?
Travel hacking is a strategy where you utilize credit card rewards, usually in the form of sign-up bonuses, to accumulate points or miles. You then can redeem these point or miles for nearly-free flights and hotel nights.
How I Learned More
It's much easier to dismiss something as untrue or too much work, rather than diving in and learning for yourself. After deciding that I wanted to learn more, I stumbled across a free email course called Travel Miles 101. I enrolled in the course and started learning the ins and outs of travel hacking. The course was 22 short lessons spread out over 15 days, sent to my email. It was an extensive look at the basics of travel hacking, as well as in-depth details that I never would have known about. Rather than explain what was in the course, I'll just say that if you're interested in learning more about travel hacking, I would highly recommend it.
Who is Travel Hacking For?
Travel hacking is for people who enjoy traveling, and want to be able to do it less expensively. However, there are also a few key traits you should have before you consider whether travel hacking is right for you. You need to be well-organized, have a good credit score, and have ZERO credit card debt. You NEED to pay off your balance in full every single month and not pay any credit card interest. If you're unable to do this, do NOT bother with travel hacking yet. Credit card debt is dangerous, and many people find they spend more money when paying with a credit card. The miles and rewards points only benefit you if you're avoiding carrying a balance and paying interest. My wife and I have never paid a cent in credit card interest, and that's the biggest factor in why I've decided to try it out.
I also strongly recommend taking the Travel Miles 101 course, and doing additional research to familiarize yourself with travel hacking before you begin trying to implement the strategy in your own finances.
Two Different Approaches
In the Travel Miles 101 course, the two founders discuss how they each have differing approaches to accumulating miles.
Approach #1: A more conservative approach, where you open only one credit card at a time, fulfill the requirements for earning the signup bonus, and then proceed to open additional cards later on.
Approach #2: A more aggressive approach, where you open multiple credit cards all at once, fulfilling the requirements for earning the signup bonuses, and then opening another batch of cards later on.
There are pros and cons to each approach. Approach #1 is easier to keep track of everything, and it isn't as difficult to fulfill the requirements for the signup bonuses, while Approach #2 offers the potential to earn significantly more miles. As I previously mentioned, I'm a big fan of simplicity, so we'll definitely just be focusing on one credit card offer at a time.
Jumping into the World of Travel Hacking
The first credit card we're starting with is the Southwest Rapid Rewards Plus card. It has a $69 annual fee and a signup bonus of 50,000 Rapid Reward points.
There are a few key reasons we're starting with this credit card.
We fly Southwest Airlines often, more than we fly any other airline.
The rewards program is very straightforward; points are redeemable for ANY flight, and you book flights with points basically the exact same way you'd book a normal flight.
Southwest Rapid Rewards points never expire, even if we close the card.
The minimum spending requirement is low. We only need to spend $2,000 on the card over the next 3 months to earn the 50,000 point signup bonus.
Bonus tip: I'm purposely timing signing up for the credit card right before our semi-annual car insurance bill, meaning a large portion of the minimum spending requirement will already be taken care of.
I'll keep you updated on further travel hacking experimenting. Right now we're starting slow, but I'm excited to dive in to this new world!
Image via Unsplash