What I Learned From Tracking All Of My Spending For The Past 3 Months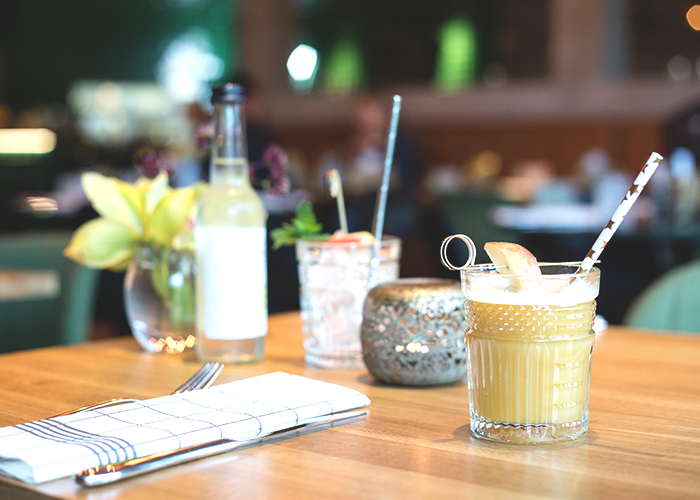 When I first became interested in personal finance, I wondered what the average cost of living was for a single person in the U.S., and where exactly their expenses went. Unfortunately, the answer is not so clear-cut. After all, the U.S. is far from monolithic; living in New York City is indisputably unlike living in Poteet, Texas. But Google "ideal budget percentages" or any similar combination of words, and you'll find budgeting recommendations from Quicken to Dave Ramsey
to mom blogs and more — each with varying ideas of how one's expenses should break down. But with the cost of living varying so much across the U.S., how does one know how to reasonably portion out their monthly budget?
Credit card reports often offer a breakdown of your spendings, but depending on how many cards you own and how accurately they categorize your expenses, you might not really have a clear picture of where your money is actually going. However, with so many budgeting apps available today, tracking your expenses is easier than ever. In the effort to be more mindful about my spending habits, I personally use Monefy, which has the convenient option of exporting your data into spreadsheet form. While it's helpful to look at my spending on a month-to-month basis, I thought I'd do a quarterly review to get a broader idea of my spending trends. For the months of January through March, here's how my expenses broke down:
Rent/Bills – 40%: Justifiably the largest chunk of my expenses, my rent and bills account for about 40% of my quarterly spending. (Remember that this is not the same as 40% of my quarterly income — my "spending" here does not include the money I've saved.) I share a one-bedroom-plus-study apartment (converted into two bedrooms) with one roommate in Houston. Despite being the country's fourth largest city, Houston thankfully has a relatively cheap cost of living compared to other urban areas — I know I could spend far more than the $685 I pay on average for rent and utilities per month elsewhere.
Food – 8%: In striving to be a conscious consumer, something I'm working on is reducing food waste — which is good for both my wallet and the environment. This means I'll often go grocery shopping with a rough game plan for cooking in mind, although occasionally I'll underestimate and find myself making an additional trip or two to the store throughout the week.
Eating Out – 6%: Many budgeting and personal finance resources often point to outside dining costs as a major area to cut back on in order to save. Although I enjoy going out to eat with friends, my sweet tooth and desire to save often prompt me to suggest going out for dessert instead of a full meal. From time to time, my friends, boyfriend, and I will also opt to cook our own meals together — a cheaper social gathering that doesn't require tip.
Transportation – 3%: Have you ever considered what three places you frequent the most on a day-to-day basis? For me, these are my workplace, gym, and grocery store, which are all about a mile from my apartment. While I venture out of this bubble to see people and attend various events, this convenient proximity means I don't really need a car. Besides taking the occasional Uber and carpooling from time to time, I get around on a 150-cc bike/scooter that is not only cheaper to fill and maintain, but also more eco-friendly.
Clothes – 3%: High school and college me loved shopping — even just the joy of window-shopping — but my priorities have since shifted, especially with my growing desire to pare down my wardrobe and live with fewer material goods. Before purchasing an article of clothing, I remind myself to ask, "How often will I wear this? Do I already have something like it?"
Entertainment – 8%: My entertainment expenses include movie tickets, bar/event covers, and concert tickets. Aside from splitting Amazon Prime
with two friends, I don't use any subscription services like Netflix or Hulu. This means I'm terribly behind on many television shows, although I'll occasionally catch something on Netflix with my boyfriend at his place. (I refrain from being a total mooch and using his login info for myself, though.)
Travel – 21%: After rent/bills, travel is unsurprisingly my largest expense category, which includes the cost of flight tickets, airport shuttles, and lodging. Since college, I've been bit by the travel bug and the number of places on my to-go list is endless. To keep costs down, I often look for budget airfare deals and friends to stay with when possible. For January through March specifically, these expenses were above average — mostly because of airfare for weddings later on in the year, although I also made a few trips during this period (to New Orleans, Austin, Nashville, and Lexington).
Personal – 11%: I group miscellaneous expenses in this category, which is mostly made up of discretionary spending that doesn't fit cleanly elsewhere. This includes my monthly gym fee, healthcare/hygiene purchases, wedding gifts, charitable contributions, etc.
I can't stress the value of tracking my expenses and seeing where my money goes on a quarterly or monthly basis. It's important to note that these numbers do not look uniform every month — for instance, I booked two one-way and two round-trip flights in January and February but cooled down with travel expenses in March. Reviewing my spending shows me where I've been especially liberal or frugal, forcing me to ask myself, "Do I really want to spend so much (or so little) on that? What should or shouldn't I be prioritizing?"
My expenses don't fit perfectly with any prescribed budget breakdown, but they also don't deviate significantly. With that in mind, resources that provide budgeting recommendations act as sound templates to work off of — but with different lifestyles and living circumstances, they don't necessarily require strict abidance. More importantly, it is crucial to plan your budget to allow regular savings when possible, and tracking where your money goes is key to doing so.
Joyce is a Houston transplant and alumnus of Rice and Fulbright Taiwan. She wishes there were four more hours in a day so she could work more on her website and side projects. 
Image via Unsplash