How Living In A Women-Only Residence Helped Me Become A Real Adult After College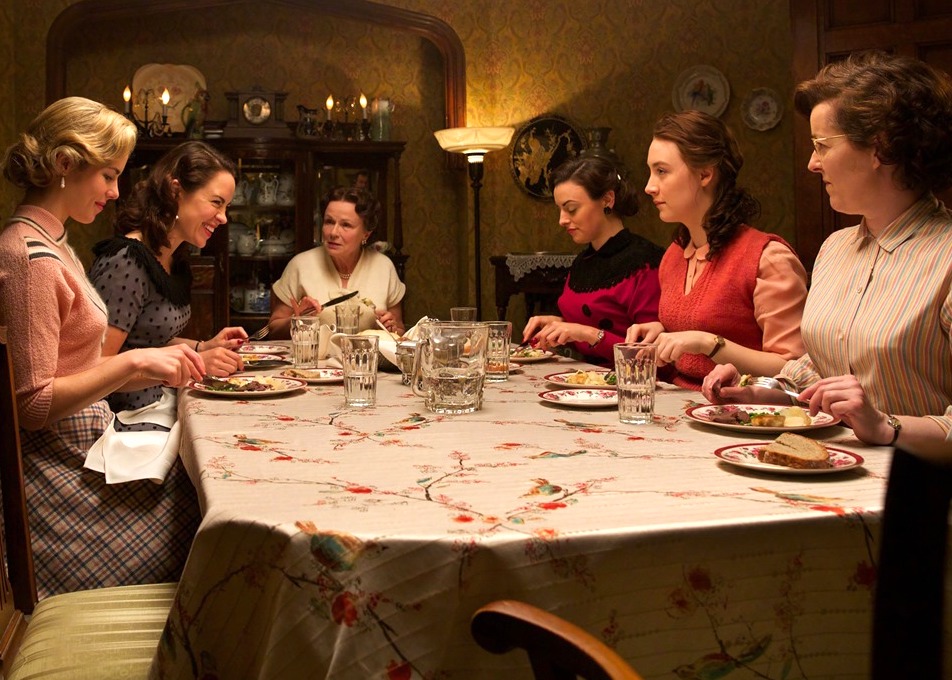 Before moving to New York, I'd lived in six different places. I've shared a 15×15 dorm with two other adult women. I've lived in an apartment in London with 12 American students in a neighborhood I would never be able to afford on my own. I've acted as the middleman to randomly assigned roommates whose preferred method of communication was passive aggressive Post-It Notes.
You would think that these experiences would have prepared me for my move to the Big Apple. And yet, my stomach bubbled with anxiety as my parents' car crept down Canal Street, the majority of my worldly possessions packed into the backseat. The feeling caught me by surprise; I'd moved across an ocean before, but moving to a city just two hours from my hometown caused my heart to race. I wasn't a student anymore; I wasn't just playing around in a new place for a few weeks. I needed to succeed in my internships, get a real job, become a real adult. I was almost 23, goddammit.
I found my new home through some frantic, but strategic, Googling after accepting a part-time internship with a TV development company in the city. The job would only last until the holidays, and my parents urged me to find a short-term living situation, in case I didn't find a full-time gig and needed to move home when my internship ended.
Women-Only Residences may seem like something out of a Sylvia Plath novel (RIP The Barbizon), but a few still exist in Manhattan today. Most of them are great options for women who want a safe place to stay for a short period of time, like students and interns. A place like this seemed like the best option for me, since I had no way of knowing how long I'd be in town, and my parents weren't excited about me living in an outer-borough sublet with random people from Craigslist.
I called up a few of the Women-Only Residences left in the city, but most either required residents to be working or studying full time, were full for the semester, or were run by nuns. I then stumbled upon a company that owned a few residential buildings in the city that they had converted into women's dorms. One of their buildings, in particular, grabbed my attention with its signature bubblegum decor and central location just blocks from Union Square. It even had roof access — something I always dreamed of having in my previous residences. The pink color scheme was kind of gimmicky, but otherwise, it was like any other college dorm I'd lived in: a tiny room I'd share with a stranger, en suite bathroom, common area, furniture and mini-fridge included.
My housemates were an eclectic mix of students, almost exclusively. Some went to the big Manhattan universities like NYU and Hunter, while others went to small acting conservatories and trade schools. One girl had come all the way from Italy to get her master's at City College. Of the group, I was one of the few residents who weren't in school, as well as one of the few over 21. I knew that, due to the differences in our schedules (and ages), I probably wasn't going to be spending a ton of time with them.
We had a resident advisor of sorts, who I'll call Emily. She was a grad student somewhere in the city, and to this day, I'm still not sure if she actually lived in the building or not. I'd see her manning the door on occasion, and she'd use our house Facebook group to attempt to organize events. As the semester went on, though, I saw less and less of her and often wondered if I had just made her up entirely. The owner of the building was even more elusive, particularly when things broke down. I probably would've felt safer knowing that there was an actual ghost protecting our building. Everyone knows that ghosts are the only things drunk East Village revelers are afraid of.
As a Women-Only Residence, we were not allowed to have male guests anywhere in the building. People generally ignored this rule, but as I am both a Virgo and paranoid of getting evicted from any living situation, I didn't. This naturally made things difficult for my long-term boyfriend back home in Philadelphia, who had to get a hotel room when he made the trek up to visit me. I was happy to have some privacy for once, but I felt bad making him pay $200 for a room when I had a perfectly fine bed just a few blocks away. Of course, I realized later, when my roommate had a co-ed sleepover during our last week in the dorm, it would've been incredibly easy for me to sneak him in for the night.
After graduation, you're supposed to take a step forward and find your own space (even if that means living with roommates) and make your own rules. You're supposed to cook your own meals, and not spend your entire meager stipend on halal truck food and Lean Cuisines because you don't have access to a kitchen. You're supposed to buy furniture and pay your internet bill every month. Living in the dorms a few months after graduation made me feel stuck, like I was taking a step back in my development as a "real adult." I felt like I was back in freshman year, trying to forge some kind of relationship with the stranger with whom I shared a space, storing all my stuff under my bed, and making most of my meals in a microwave. At least back then, my boyfriend was allowed to sleep over.
About halfway through my stay in the dorms, I was itching to get out of there and get my "real life" started. I knew my internship would be ending in a matter of weeks and that if I wanted to stay in New York (which I very much did), I needed to find a full-time job in town. I also knew that hiring in the entertainment industry is very much based on who you know, so I did something I am often reluctant to do: I asked for help. I approached my supervisor at my internship, let her know that I was in the market for a full-time job, and asked her if she had any leads. She offered to pass my resume along to someone at the talent agency where she once worked. I sent her a copy and continued to shout into the void of online application portals and sketchy entry-level job postings.
I had almost forgotten about our conversation when I got a call from the talent agency, inviting me to interview for a spot in the mailroom. About a month later, two weeks before I was supposed to move out of the dorms, I got an offer. This was also around when our heat and hot water went out (in December!) with little assistance from management other than empty promises and a free space heater in every room. Thankfully, with a job offer in hand, I kept myself warm making plans for the near future in a city I'd learned to love. When moving day came around, I couldn't leave that Pepto pink building fast enough.
Charlotte Dow writes, sings, and hangs out in theatres in New York City. She blogs at A Suitcase Full Of Pensand tweets at @charlotteatepie. 
Image via IMDB
Like this story? Follow The Financial Diet on Facebook, Instagram, and Twitter for daily tips and inspiration, and sign up for our email newsletter here.