How To Make More Money At Any Time, No Matter What You Do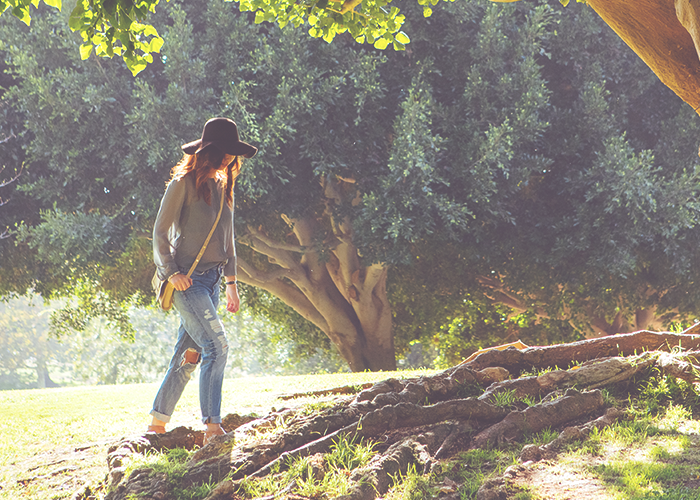 Hey everyone — Memorial Day weekend has come and gone! And, you know what that means — the unofficial start of the sUmMeR sEaSoN. With it comes summer travel plans and seasonal spending. (Also, fighting the urge to not flip your desk when you have to go to work on a 80-degree and sunny day, tbh.) Even though summer doesn't technically start until June 20th, it's never too early to start thinking of ways you can double down on your savings goals. It's always around this time of year that the internet floods with articles about how to save money faster and bolster your income, so you have even more money to work with. Seeing these articles always reminds me of how frequently I hear the term "side hustle" used to describe the additional work me and my friends opt into as a way to make fast cash.
I came across this Forbes article back in March, which talked about some easy side hustles for millennials, and I was shocked to see some overwhelming stats peppered throughout the piece. I've read about the number of millennials who are redefining their careers as full-time side hustlers before, but I had no idea how many millennials that referred to. According to the Forbes article linked above, 66% percent of us want to start our own business, and work for ourselves. Side hustles are extremely useful, and some people go so far as to say they're necessary and essential to diversifying your income. They teach you how to juggle a bunch of different skills and tasks, which always helps to keep you on your toes.
However, I've noticed that a lot of these articles focus on jobs that take an awful lot of time to establish and build up until they become lucrative. Working for yourself to start a full-on business is no easy feat, especially when you need/want/expect it to replace your full-time income. An ambition of THAT size requires a hell of a lot of planning (and enormous investment of time) before it morphs into something profitable. Not ideal for boosting income for this summer. While there is a lot of value in building something that requires a good deal of up-front work, it's not the best thing to rely upon if you need to build up skills first, to make it happen.
There are a bunch of ways to help you make extra money, no matter what you do for full-time work. Think part-time jobs, side hustles, and selling-what-you-have strategies that will help put money in your pocket fast. Obviously, articles like this one suggest changing jobs, asking for a raise at work, or negotiating a higher starting salary to make extra money, which are all viable options, too. However, the suggestions below are for jobs and strategies you can implement tomorrow if you need to. And they offer a much shorter path to additional income. Check them out!
1. Sell unused gift cards
.
This one is, like, completely up my alley. I have roughly 10 or so unused gift cards in my apartment just waiting to be used — or resold. It's not like I don't enjoying shopping, it's just that I always forget to bring them out with me, and never end up using them. There are a bunch of websites you can use to resell unused gift cards, like Raise, Gift Card Rescue, and CoinStar. (Also, be sure to read this article on some of the pros and cons of reselling them.) Some places require that there is a minimum balance on cards. For example, no less than $25. While you won't make back 100% of what the gift cards are worth — most times you make around 85-92% of what they're actually worth — but if you need the cash, it could be worth it!
2. Sell your old phone (or other electronics).
Between my husband and I, we have several old phones sitting around in our living room desk drawer. You can use something like an EcoATM (which I just found out about!) to drop your phone into, and get cash for it on the spot. If there isn't an EcoATM anywhere near you, be sure to check out these articles here and here to find the best places to resell them online. It doesn't have to just be phones either — you can also sell mp3 players, headphones, chargers, cameras, etc. Just be sure to research properly so you know where to go and how to sell it without getting swindled.
3. Pet sit.
I came across this article a little while back, and remember it anytime someone says they need a relatively painless way to make extra $$$. Pet sitting is a great way to earn cash, and it doesn't require you to have a specific set of professional skills. You can sign up to pet sit at someone else's house, or you can use your own home as kind of pet "boarding school." However, you'll have to ensure that your home is entirely pet friendly and be willing to provides photos (or even in-person walk throughs of the space) to potential clients. You can sign up to get started at websites like Fetch!, Rover, and DogVacay. The amount of money you can make off of this side job varies, but it's not uncommon to charge roughly $75-$100 per day to pet sit. Pretty great money to utilizing a space you already own with skillz you already have.
4. Review music.
Yes, apparently this is very much a thing you can get paid for. You listen to a song for about a minute, leave a short review about how much or how little you enjoyed it, and get paid. Websites like SliceThePie, HitPredictor, and MusicXRay offer .15-30 cents per song review. Obviously, that sounds like pennies, but if you make a concerted effort to review X songs per day, it can add up fast. Your work will most likely be connected to a PayPal account, and when you reach a certain amount (usually over $10), the funds will be dispensed into your bank account.
5. Work at a farmers' market.
I used to cater waitress over the winter season and make a shit ton of money. Working at a farmers' market is like the summer equivalent of a side hustle job that can potentially make you a ton of extra cash. But be warned, it's a lot of work. A friend of mine used to work at a farmers' market every summer, and she would rake in almost an entire paycheck worth of money over the weekend alone. She helped pack and unload trucks, sell breads, cheeses, and sauces, give out samples, and clean up the stand at the end of the day. She had to wake up early as hell on Saturday and Sunday AM, but she said that the money was so good it was hard to pass up. Usually, you can find job postings for these positions online. There are great articles here and here that will help you understand what to expect.
6. Work as a transcriptionist.
I just recently found out about this side job gig, but it seems like an insanely creative way to make extra money on the side. Being a transcriptionist can involve several different types of work. Two examples would be: listening to an audio file and typing what you hear, or taking a PDF (usually of handwritten text) and typing it up into a word document. Of course, if you have no transcription experience, it's best to start small and work your way up to secure larger clients for better pay. But, it's a side job that could earn you roughly $25 per hour. Not bad for money that you can earn from home sitting in your pajamas.
7. Buy and resell (flip!) garage sale/thrift/secondhand finds.
This one requires more time and DIY work that gets invested into each piece, but it's an awesome and truly effective way to make money on the side. (There are great write ups on this kind of work here and here.) I knew a girl who went thrifting every Saturday morning, selected things that could be upgraded/improved with relative ease, turn them around quickly, and resell them. She would paint furniture, swap out the fixtures for fancier ones, or deep clean something, and give it a fresh coat of stain or varnish. Like I said, this does take some time and effort, but it's essentially the same concept as flipping a home, but on a much more economical and smaller scale.
8. Work as a part-time coach (sports, life, career, etc.).
Working as a coach requires a certain set of professional skills along with a healthy dose of communication, people, and social skills, but it's a fantastic side job for people who fit the bill. There are all different types of coaching that vary from coaching sports teams, to life and career coaching. There are a ton of ways to make extra money, but it does require a bit of training to work as one. To become a part-time sports coach, check your town's local recreational center for job postings. Also, be sure to check out local summer camp job postings, and even search traditional online job forums. Part-timing as a life or career coach takes a bit more time to build up a reputation and the skill needed. I know a guy who is now a professional full-time life coach, but he started very slowly to become as successful as he is today. He first worked as a mentor, and then built his way up to develop his own program, and he now does speaking engagements and sees clients directly out of his house. While becoming a life or career coach does take time and training, it's a side hustle that doesn't take THAT long to build up if it's something you do feel passionately about.
There are a ton of creative ways to make more money at any given time, no matter what you do for full-time work, but it requires some patience, elbow grease, and determination to make it work! There's no better time to boost your income quite like the present, especially with all the summer activities, events, and sunshine weather ahead of us. Good luck!
Image via Pexels