Making A Perfect Cocktail Night Out Of Leftovers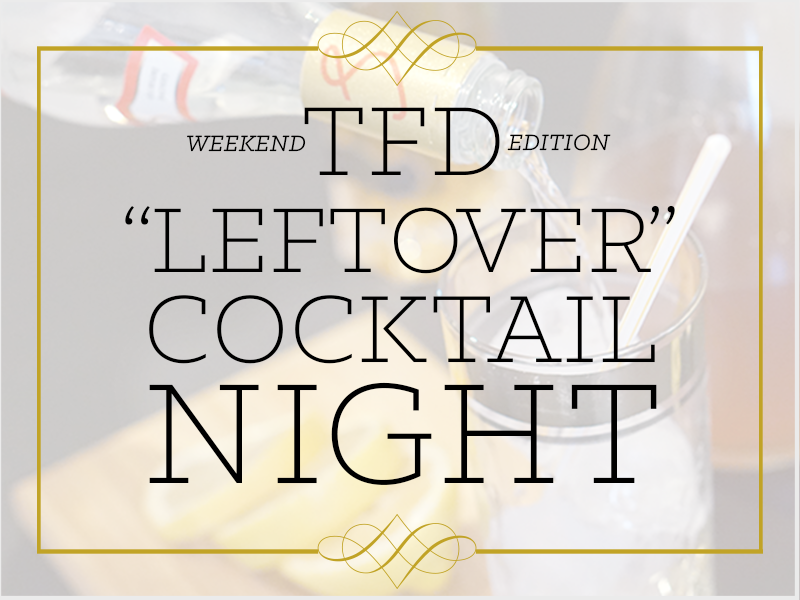 A few weeks back we made pulled pineapple chicken using the ingredients from our grocery haul, and it was such a hit that we made it again this week. It's a fantastic dish to make in a big batch on a weeknight, and it will yield plenty of leftovers to eat throughout the week. We usually eat it in lettuce wrap form, but this time we got creative and turned it into a hot appetizer.
The other night, we celebrated with our ~boys~ at the end of a very big work week at TFD headquarters, which called for homemade snacks and cocktails using what we had in the fridge. We wanted to do our best to use what we already had on hand to avoid running to the grocery store and spending unnecessarily (which can be so tempting for these kinds of get-togethers). We whipped up a spiked iced tea made with homemade sun tea, lemon vodka, a splash of elderflower liquor, plenty of ice, and fresh lemon slices for garnish. It was light and refreshing and didn't overpower the palette in a way that would clash with the food we served. We paired this lemon iced tea cocktail with a board full of tasty nibbles. We laid out a bowl of green olives, a sliced apple from our haul, and chunks of creamy brie cheese we had in the fridge. Next, we decided to put together a hot appetizer that would pair well with the apples and cheese, so we made pulled pineapple chicken crostinis with leftovers from dinner the night before.
It's easy to throw together apps with what you have in the fridge. As we've noted before, things like flavored popcorn, peanuts, and little crudité plates are something you can almost always throw together on short notice. But for cocktails, it can be a little harder, and we needed to do a little thinking for our elderflower iced tea (which you should definitely try if you have the ingredients!). For inspiration in your own kitchen, here are some helpful pages for making cocktails out of almost nothing:
20 Three-Ingredient Cocktails To Make At Home
16 Two-Ingredient Cocktails Everyone Can Make
33 Crave-Worthy Cocktails Made With Three Ingredients (Or Less!)
It's hard not to find something you have on hand with lists like these, or at least be inspired to tweak them to fit your fridge. Now, onto our evening:
The cocktail was pretty straightforward: 1 part vodka, 1 part St Germain, 3 parts sweet tea, squeeze of lemon. Lots of ice and a lemon slice to garnish! (And keep in mind, you can use more vodka or less St Germain if you like it less sweet, or a little stronger.)
To make the crostinis, we sliced a baguette very thinly, drizzled the slices with a bit of olive oil and baked until crunchy. While the bread was toasting in the oven, we warmed the pulled chicken in a skillet on the stove top. When the toasts were crunchy enough, we removed them from the oven, spooned a tablespoon of the chicken mixture onto each, and topped them with a thin slice of Jalapeño to add a touch of heat. Voilà! It was that simple.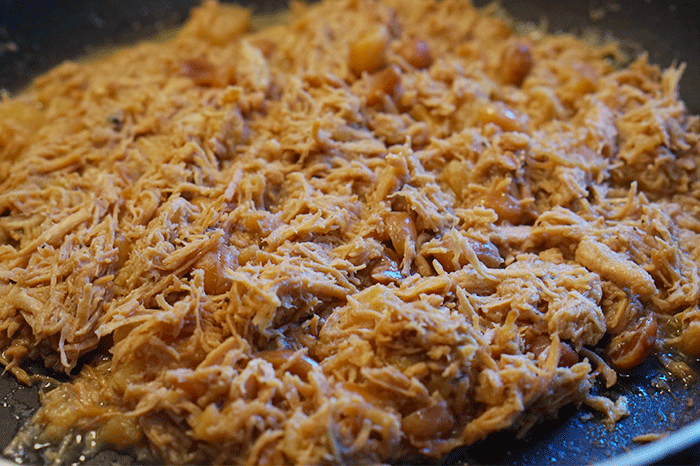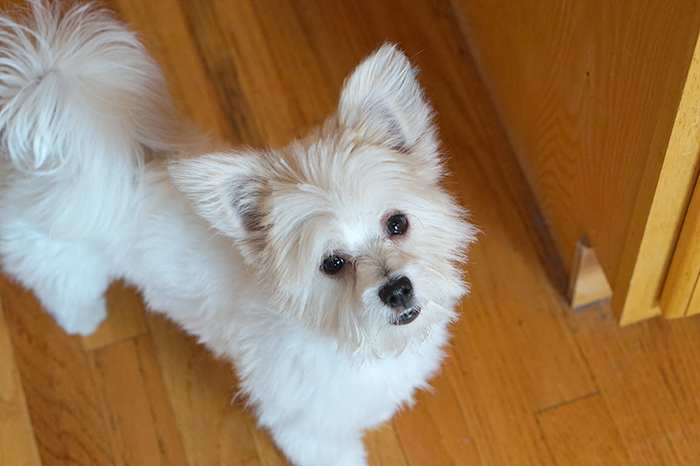 Good lord how did that photo get in there ¯\_(ツ)_/¯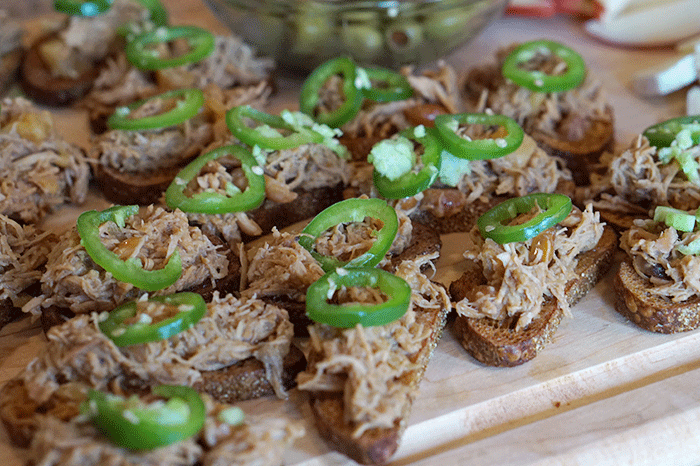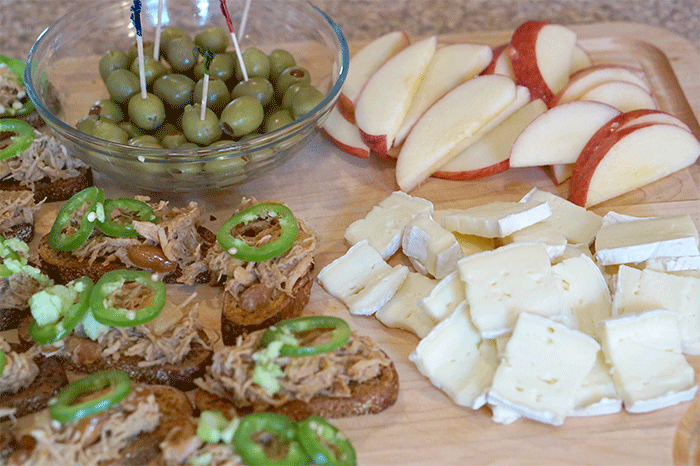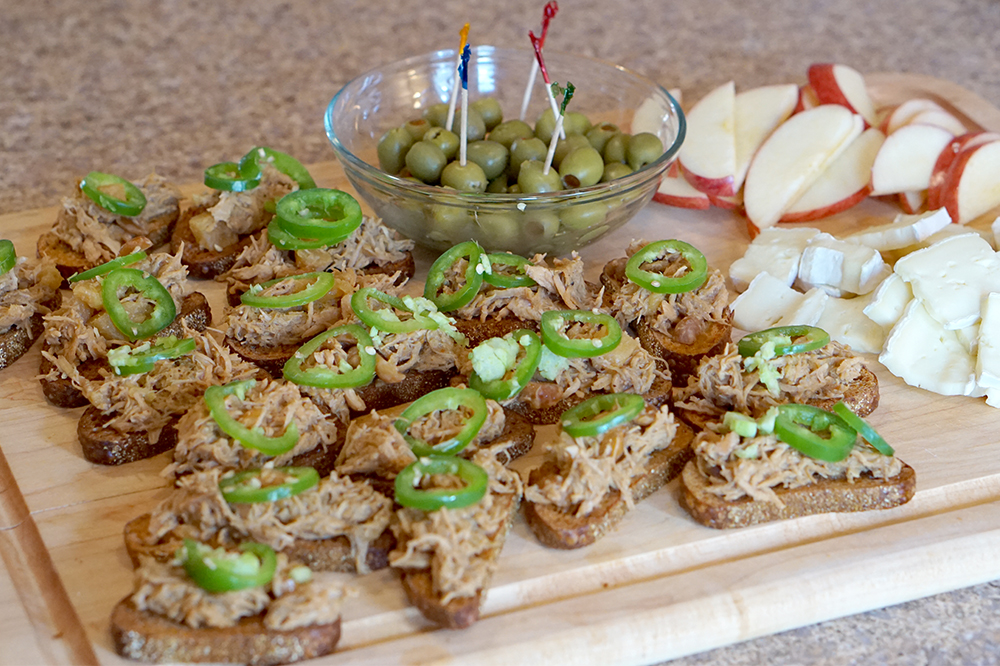 Definitely try making these at home! And remember, a cocktail night at home can be just as delicious and satisfying with leftovers. No need to make one of those dangerous "I'll just grab some snacks" runs to the grocery store. 🙂