Five More States Are Now Teaching Money In Schools — Here's Why That's Important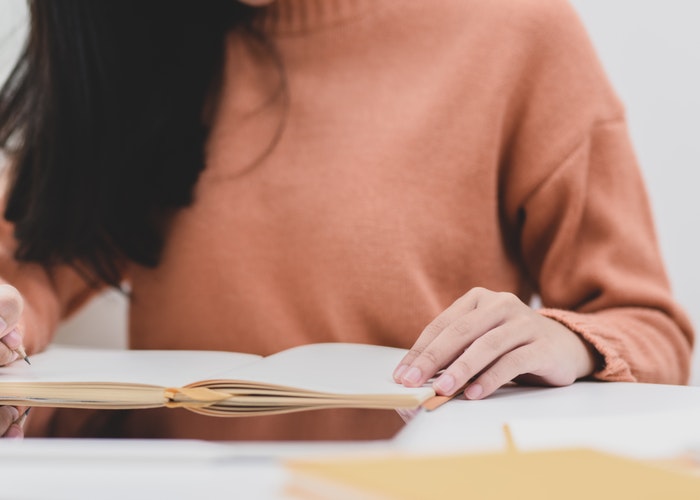 Financial education is a good thing, and schools are catching on. Personal finance lessons are currently required in order to graduate in 21 states. And in a new report, the Council for Economic Education recently revealed that five more states have added a personal finance graduation requirement since 2018:  Iowa, Kentucky, Mississippi, Ohio, and South Carolina. Florida canceled its requirement. In total, 45 states have some sort of personal finance education rolled into their K-12 curriculum, even if it's not a graduation requirement.
Teaching kids about money might be more important than ever. For example, the student loan debt burden continues to increase, with the average borrower owing $29,800 in federal and private loans upon graduation. Unfortunately, many students apply to college unaware of the realities of the debt they will graduate with. When an 18-year-old has only earned $9.50 an hour working at a movie theater, it can be conceptually challenging to imagine what thousands in student loan debt will equate to. Even more, many students apply to college without pursuing low-cost financing options. 
In states that require personal finance education, statistics show students are more likely to pursue financial aid options, like subsidized loans. Students with a low expected family contribution receive an additional 9% in subsidized loans, while students with a high expected family contribution receive an additional 4% in subsidized loans. Over the course of a lifetime, these subsidized loans can save students thousands of dollars, because the loans don't accrue interest while the student is in college. Even better, students from households with low expected family contributions are 3% more likely to receive grants, according to the Council.
Ideally, all schools would require students to take a full personal finance course covering a wide range of topics. Currently, only six states have such a program, whereas other states have combined personal finance lessons into other required courses. Economics is a popular choice, as personal finance already pertains to the subject matter, and students are able to see how it plays into the larger setting of the world.  
This is progress toward becoming a more financially literate society at a key time for Americans. According to a 2019 NerdWallet study, the average American household credit card debt increased by more than 34% in the past five years. Financial education programs decrease the likelihood of individuals holding credit card debt, especially for those most vulnerable to predatory practices. For example, students from households with low expected family contributions are 3% less likely to carry a credit card balance. So while financial literacy is not a cure-all for people's money troubles, at the very least, it lets them know what options are available. 
Simplicity Bryan is deeply entrenched in the worlds of self-help, gratitude, personal finance, and organization. She's happiest paddleboarding with her pup and storytelling with a purpose. You can follow her here.
Image via Pexels
Like this story? Follow The Financial Diet on Facebook, Instagram, and Twitter for daily tips and inspiration, and sign up for our email newsletter here.