How One Disastrous Happy Hour Turned Into A $514 Bill
By Annie O.
|
Wednesday, August 10, 2016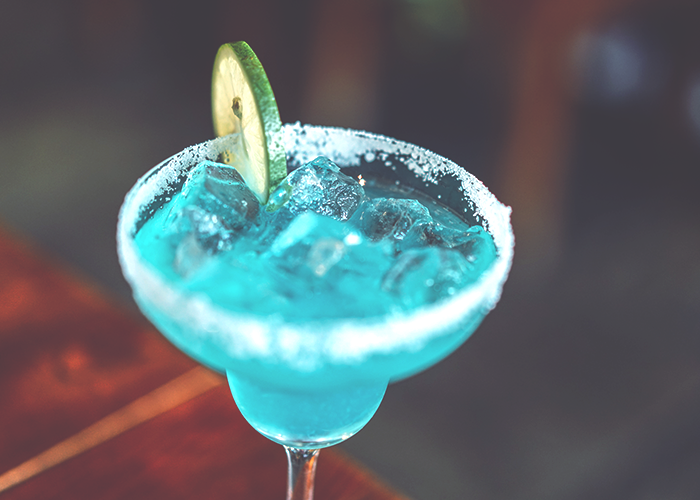 Recently, I went to a happy hour with some work colleagues expecting to spend a minor amount on drinks. Somehow, we ended up with bill that was $514.30 (my ultimately share of it was $50). These unexpected expenses can quickly add up to strain a humble graduate student's budget, so I decided to do a financial post-mortem to figure out where we went wrong and identify strategies to prevent future surprises like this. Happy hours are supposed to save money!
1. The setup:
I'm a graduate student in the sciences and spend most of my time working in a research laboratory. My fellow labmates are around my age (twenty-somethings). We all get along pretty well, so we try to go out for happy hour once every few weeks. This time, 11 people attended.
Most of us are students, and our stipend is about $33,000 per year (in a city where the median rent is well over $1000/month…eek!). Luckily, I started school with some savings, and my program's tuition is covered through research grant money (this tuition-coverage practice is common in our field of research). I've never run out of money for food or rent, and I even have an emergency fund. Nevertheless, because I'm studying instead of working a full-time job, I'm not exactly in a position to throw money around and drop hundreds of dollars every weekend.
For the happy hour, one of my coworkers chose a restaurant that was within walking distance of our work; it had a happy hour special advertised on Yelp. My coworker hadn't been there before (mistake #1), but I had. I knew from experience that the food was a little on the expensive side. Everyone else seemed excited about the location, though, so I didn't think too much of it and didn't voice my concern (mistake #2).
When we got there, it turned out that happy hour specials were only valid at the bar, but we had a big group that required a table. So, we completely missed out on those savings (mistake #3). Since we'd already made a reservation, we decided to just stay and order drinks at our table.
2. The drinks:
The restaurant's menu featured some delicious-sounding cocktails, but they were all over $10. Since we didn't have a happy hour discount, I chose a $6 draft beer. It was refreshing, and I still got to sample some of the cocktails that the others ordered.
Our party's arrivals were staggered because people were finishing up their work at different times, so other people's cocktails arrived soon after I got there. I was pretty happy about my choice of beer when I saw how small the cocktails were. My strategy for work happy hours is usually to get a "tall" drink that I can nurse slowly because A) it saves money, and B) I don't really want to get falling-down drunk around my colleagues (on a Wednesday night, for that matter.)
3. The beginning of the end:
Since we had such a staggered arrival, the people who got there first started to get hungry and suggested ordering appetizers. Their choice of a ceviche sampler was a whopping $38. I mentioned that I'd ordered ceviche at this restaurant before and the portion sizes were really tiny, but they were still interested in trying it, so we ordered it anyway. We didn't clearly discuss who would pay for the appetizers (mistake #4), but I figured that since we had so many people the cost would be spread around enough that it wouldn't make a huge difference. In the end, we ordered two sampler-type appetizers and some plantain chips, which were $5 per basket.
At this point, one person ordered a sangria and people got pretty excited (because it was delicious!). More people started ordering them (our final bill had seven sangrias total). I refrained because I had seen on the menu that they were $10 each, which is expensive considering it's not a full-strength cocktail.
The samplers arrived, and as predicted, there definitely wasn't enough ceviche for 10 people -– each ceviche type only had five to six pieces of fish, so it was impossible for everyone to try all the types. I tried one or two bites but I was leery about eating more because the dish was so small.
4. The night continues:
My lab BFF arrived after most of the appetizers were finished. If she hadn't come, I may have been motivated to head home and cook dinner after one or two drinks. But, she'd been gone all summer doing an internship, so I was really excited to see her and catch up!
At this point, everyone started getting hungrier and two or three people in our group decided to order food. Since my lab BFF was one of them, I decided to stay and eat with her. The entrées were also pretty expensive — I ended up choosing an adobo pulled pork dish that was in the lower range ($22). The description mentioned rice, so I hoped it would be filling.
Luckily, catching up with my friend & eating the delicious (and definitely filling!) food distracted me from ordering any more alcohol. I think the restaurant's slow service also helped –- by the time we got the check, it was almost four hours after the initial reservation time.
5. The check:
The check definitely caused a bit of sticker shock! In addition to 10% sales tax, the restaurant also added an automatic 18% gratuity for large groups and a municipal "health tax" that was about 4%. The total was $514.30, or approximately $46.75 per person.
Since we're not rolling in money and people had a range of arrival times and varied numbers of drink orders, we tried to split the bill by items. At this point, the appetizers became much more expensive per person — one-third of the group had arrived too late to eat them or had chosen not to eat them because they didn't like seafood, so the cost landed on fewer of us. We spent at least half an hour trying to divide everything fairly (and we're science and engineering students…so we're not afraid of math!). Somehow, at the end, we were still over $50 short. I'm still not sure how that happened, but eventually one of my coworkers got fed up, put the entire bill on her credit card, and helped everyone itemize it correctly later in the week. I ended up owing about $45: a $6 beer, a $22 entrée, $4 for shared appetizers, and $13 for tax and tip.
6. Lessons learned:
Here are a few things my coworkers and I can do to avoid this situation in the future. 1) More research: most cities have diners with a wide range of price points, so looking at the dollar sign ratings on Yelp isn't always a good way to predict how expensive a place is. Before deciding on the restaurant, we definitely should have scoped out the online menu, searched specifically for Yelp reviews about the portion size, and made sure that the happy hour deal was valid.
2) Resisting peer pressure: I had actually been to the restaurant before, so I knew it would probably be pricey and should have voiced my concerns earlier. I didn't say anything because I didn't want to seem cheap or picky, but others also complained about the high price later. My speaking up could have saved them from the heartache (wallet-ache?) too.
3) More communication: Eventually, we figured out how to split the check fairly, but it took my poor co-worker two days to straighten everything out. No one wants to be the buzzkill who starts asking about the check before even ordering anything, but maybe next time we'll decide at the beginning not to share appetizers, since that was the main complicating factor in splitting the bill. I also normally don't mind splitting everything equally when the bill is lower; just going to a cheaper restaurant would have lowered the pressure to figure out exactly what everyone ate.
In the end, it was still a fun night and a great chance to socialize with coworkers, but I definitely didn't anticipate spending almost $50 on a random weekday happy hour — I rarely spend that much on even a nice weekend dinner! (We are all lucky to be able to afford it, though -– I don't think it broke anyone's budget.) Other people in the group felt the same way, so I think next time we'll go in the opposite direction –- happy hour at a nearby BYOF (bring your own food) dive bar. The area we work in has many small businesses and restaurants with diverse cuisines, so we will definitely be trying many new places in the future. But we'll be wiser about our choices after learning from this experience!
Annie is a graduate student in San Francisco, where she enjoys fog and overpriced coffee. Surprisingly, she does not know anyone with a man bun.
Image via Unsplash