5 Simple Lifestyle Swaps That Can Save You Hundreds A Month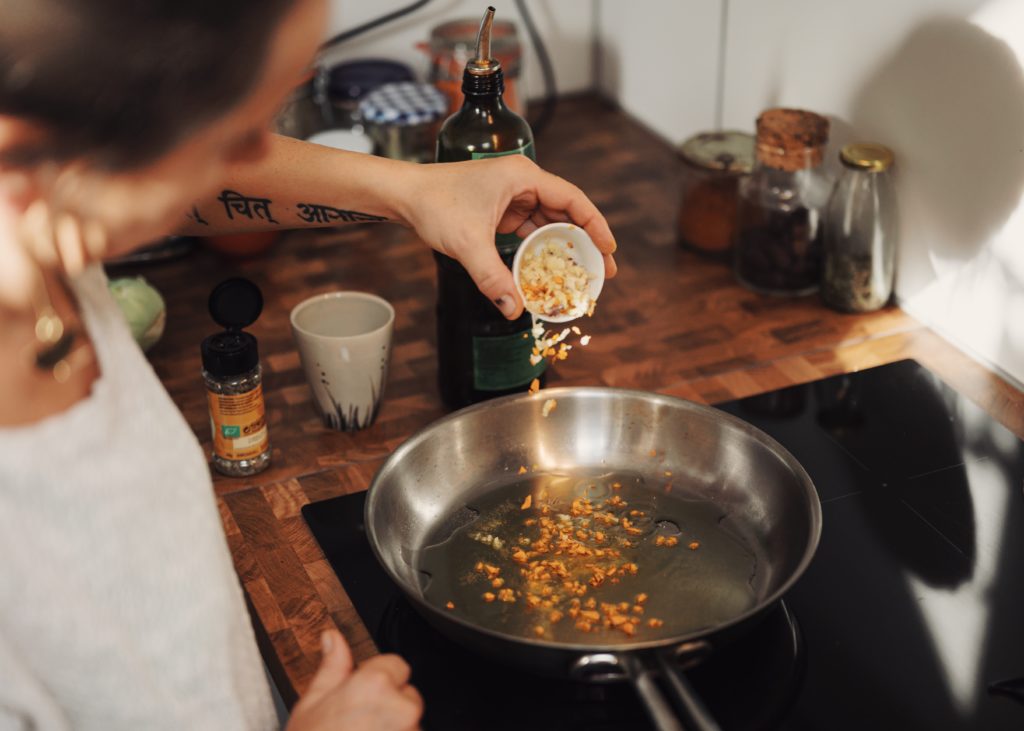 This article is sponsored by Blue Apron.
I'm not a big New Year's resolutions person. I feel like oftentimes, we craft these lofty goals that set us up for failure and make us feel even worse than when we started at the beginning of the year. In January, I did, however, want to re-examine what I ate and how much money I was spending on my diet — an audit of sorts I felt was more of a lifestyle tweak versus a total overhaul.
Could I make healthier choices *and* save more money? There's this myth that wholesome, nourishing food has to be expensive and out-of-reach, but over the last few weeks, I realized that by making just five swaps and changes, I not only adopted a more nutritious diet, but I ended up saving money, too. It can be done. From quick tricks like making your own fruit water to trying out a meal service like Blue Apron, there are ways you can integrate healthier and more sustainable living without completely Goop-ifying your lifestyle.
1. Using up all the wilt-y produce in your fridge before it goes bad.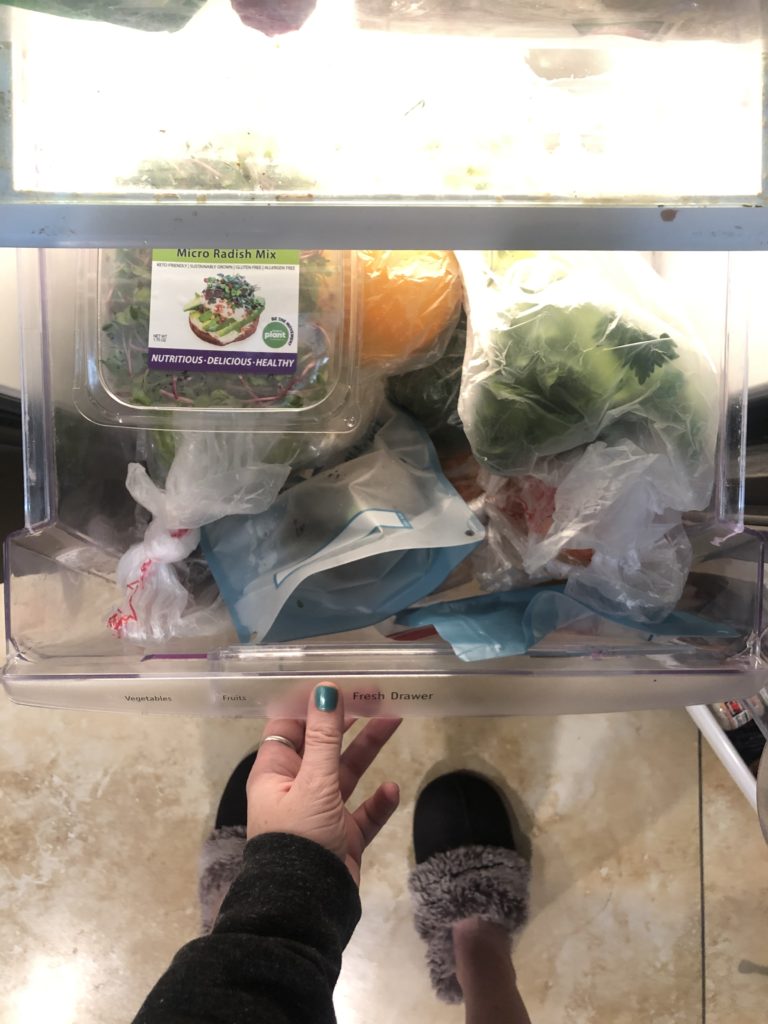 One of my biggest problems is that I buy way too much produce because I get a little too confident that I'll eat it all. And it amounts to soooo much waste (food and money). I needed to start buying only what I could eat, and not letting it go bad before using it. After calculating what I would have spent buying all-new produce to replace the produce I had, I came up with approximately $35. This is what I normally spend on enough veggies for sides, salads for lunches, and fruits for snacks.
2. Being more conscious of what you eat most of, and what it's costing you
This was a big one for me (as stated in #1). After a couple of months of indulging in Thanksgiving pies, Christmas cookies, and oil-drenched potato latkes (which is TOTALLY okay, and I don't regret fully embracing the festive season by baking and eating), I decided to focus more on incorporating more fruits, veggies, and whole grains in my diet. I'm not a big fan of diets or prescribing to our society's limited representation of what "fit" should look like, but I did want to increase the amount of nutritional food I ate. This meant way less snacking and being more purposeful about my daily meals. I decided to try out a meal service that catered to the kind of dinners I wanted, as well as one that offered fresh and high-quality food.
After doing some research, I found that Blue Apron's meal offerings (23+) offered enough diverse options to choose from that both me and my husband would like. Plus, trying a meal service meant that I was spending less money on groceries every week and also wasting less food (the average household in the US will waste about 32 percent it its food per year, which translates to $1,866 we're just throwing in the trash along with those soggy cucumbers). Since each week's delivery comes with perfectly portioned out ingredients (like, no need to buy an entire tub of expensive tahini when you can just get a packet for what the recipe calls for), I saw way less food waste, and I ate exactly what I purchased.
I also chose the meals off of Blue Apron's Wellness plan, which offer balanced, nutritionist-approved recipes designed for your holistic health, including WW-approved, 600 calorie or less, and carb-conscious dinners (and more) because, honestly, they just sounded really good and perfect for what I was looking for in terms of nutrients, flavor, and nourishment after a long day of work. For the week, I got 3 meals (6 total servings) consisting of Sheet Pan Chipotle Pork Roast (with butternut squash and Brussels sprouts), Shawarma-Spiced Turkey Kofta (with farro-arugula salad and tahini dressing), and Ponzu-Sesame Tofu & Vegetables (with brown rice). Each meal took under 35 minutes to make, and the directions were super simple and easy to follow (no "oh yeah and by the way, you're supposed to let this marinate overnight" trickery).
Meal prep was quick and painless: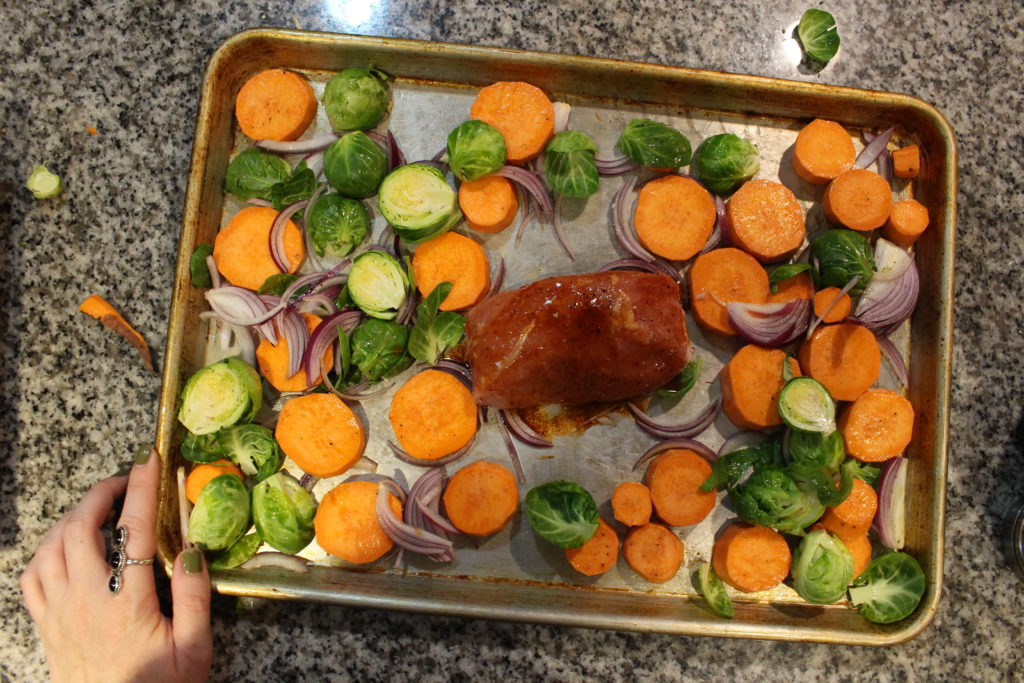 And our meals turned out delicious: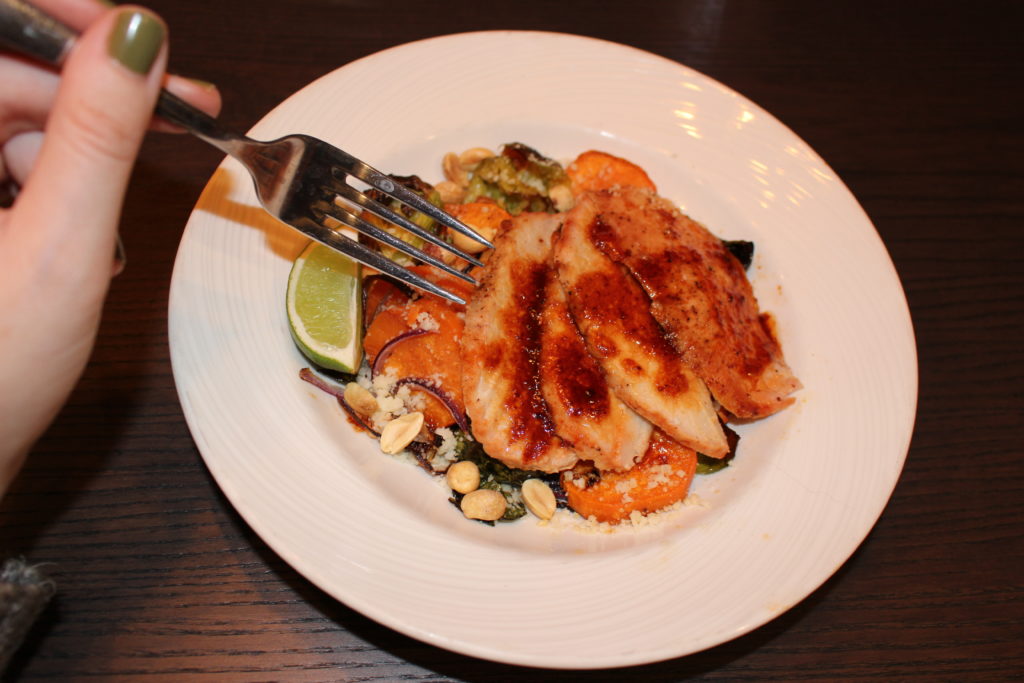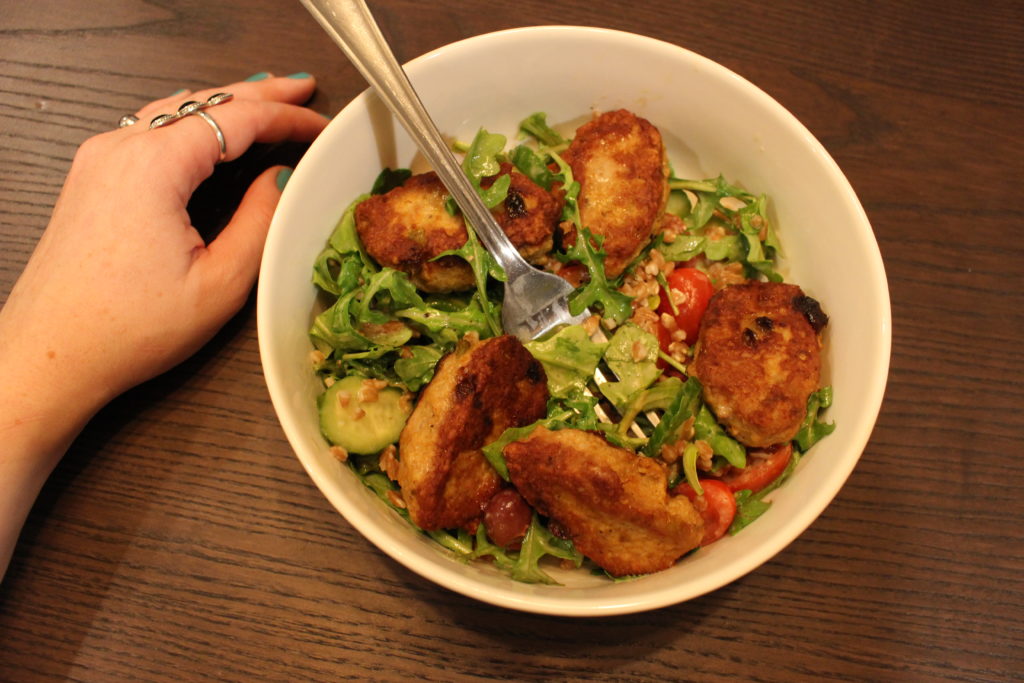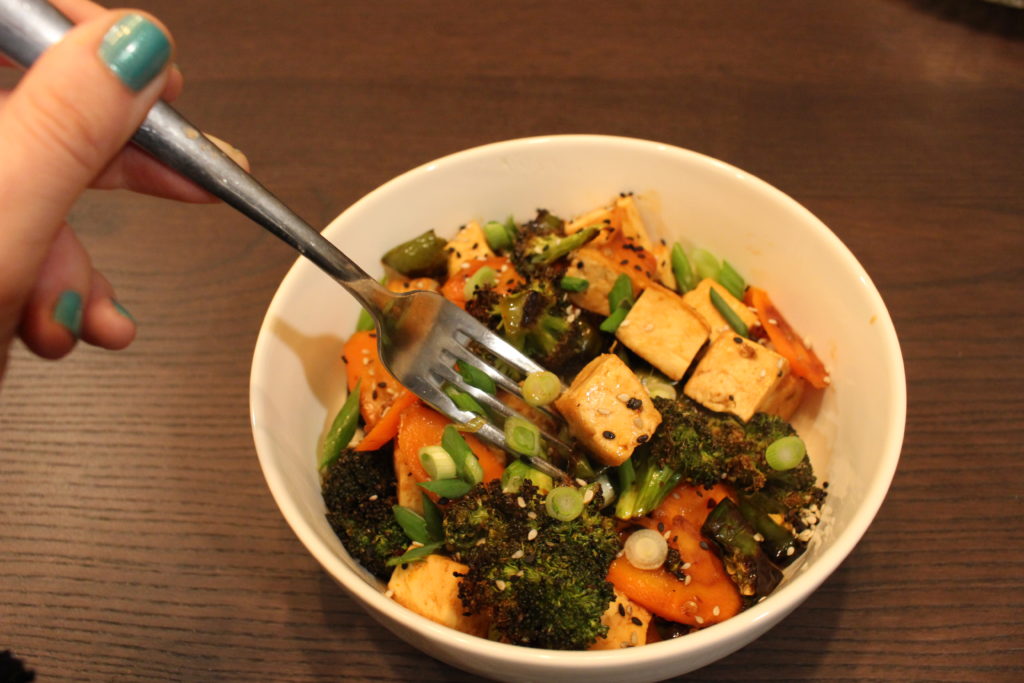 In total, my Blue Apron meals cost $9.99 per serving, $59.94 total. If I had bought all these ingredients not portioned out, it would have set me back at least $100 (the prices of some of the sauces in full-size jars is pricey, plus I'd be tempted to add snacks to my cart). That means I saved about $40. And not only did I avoid the time-consuming stress of menu-making, but I also got the Blue Apron delivery based on my availability. And, as a bonus, I didn't have to hit up the grocery store, which, if you live in LA, you're probably trying to avoid like the plague, er, pandemic.
And I also got to cook with my husband! We've never tried making kofta, and it's one of our fave meals to order at restaurants. Learning how to make it at home was pretty awesome.
Click here to check out Blue Apron's new wellness options and lock in your next order, and get $60 off over your first three boxes!
3. Playing Chopped with all the random ingredients in your fridge and cabinets you can't seem to use up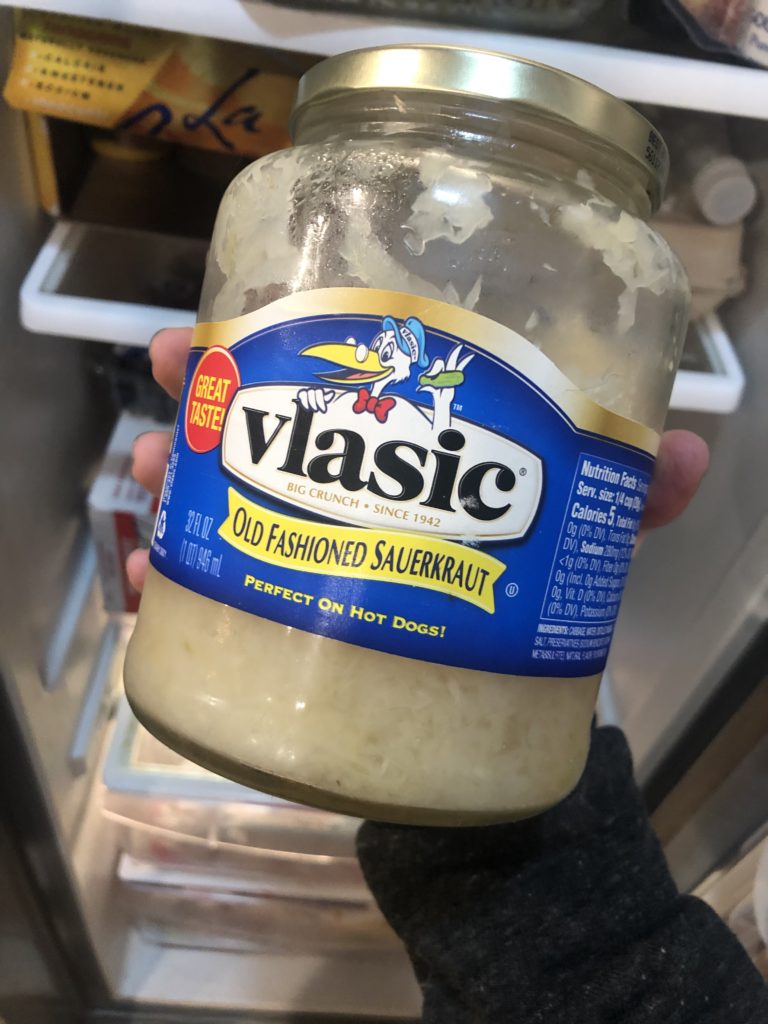 One week, I decided to go through my fridge and use up what I had instead of going grocery shopping. I treated this no-spend challenge like a game. What can I do with the most oddball ingredients in my kitchen so that I could use them up before they expired?
For example, I quickly found that sauerkraut makes a great side to just about anything. I had frozen sausage in the freezer, which worked out perfectly. I had to improvise a starch, so I found half a bag of frozen sweet potato fries just on the verge of freezer burn (nothing a 'lil seasoning can't fix, IMO). Not exactly the German-American meal I was envisioning, but it was delicious nonetheless. I also had a few sad-ish apples hanging out and I sliced them up and added them to the sauerkraut (which I heated up in a pan). The sweet and sour flavors were amazing. The rest of the week was just as creative, although, I will say, by the end of the week things got…a little quirky. Since I avoided grocery shopping for a full week, I saved about $80, which is what I'd normally spend.
4. Going vegan or vegetarian for just one day a week
Luckily, one of the Blue Apron meals I selected (the Ponzu-Sesame Tofu & Vegetables) was all plant and soy-based, so I was covered for dinner. Since I had so many eggs in my fridge, I opted for a veggie scramble for breakfast, a salad for lunch, and a handful of almonds as a snack. Meat can be expensive, so one way I've cut costs is by not purchasing meat for every single day of the week. It saves me around $8 to $12 every week.
5. Infuse your own water
You know what's another great way to use up that fruit that's alllllllmost about to go bad but is technically fine to eat? Use it to flavor your water. Not only will this encourage you to drink more water, but it'll also save you from buying fancy sparkling waters, sodas, or juices. Swapping this in place of sodas and seltzers saves me about $10. Bonus: It'll also make you feel ~fancy~.
Image via Unsplash