A Step-By-Step Guide To Kicking Ass At A New Job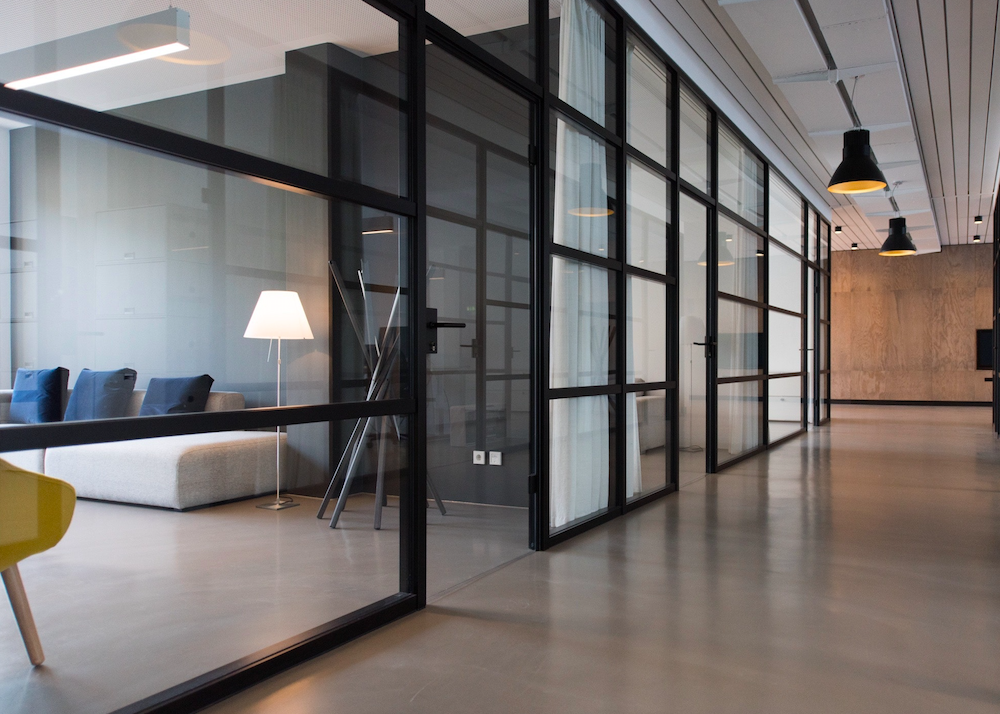 As a recruiter, I measure myself on not just how many people I hire in a given time frame, but how well they do at their jobs. I want their managers to sing their praises for, well, forever. I want to hear about how they couldn't imagine working without this person at their side.
But I'm not magic, and neither is any new recruit. Nobody is going to come in on day one and be invaluable right off the bat. That said, there are some things you can do to nail your first day, first week, first month, and set the impression that you're here to kick ass at your job and take no prisoners.
Prepare 
There are a few things you should do before your first day anywhere.
Dress the part
I've said before that I'm a startup girl. "Work attire" has usually meant nice (read: unstained) jeans and a company t-shirt, but your first day isn't the time to guess. If you, like me, are walking into a startup environment, I still suggest stepping it up. Unless they specifically show that business casual is a black mark on your record, try it out on your first day.
If the new office is more corporate, I hate to say it but avoid too much personality on the first day. Stick to the staples, and make sure everything looks appropriate. As a professional woman, this means my hemline and neckline are a-ok, but as a fellow, it might mean that your socks don't have curse words, and your pants aren't sagging.
I promise, I'm not usually this old-school, but it pays to nail that first impression.
Bring the goods
Yes, they should have a computer for you, pens and notepads, water… but what if they don't? What if your computer is still in IT's hands, getting that last update?
Bring your own notepad and pen, and a laptop if you have one – just in case. It won't hurt to bring something you don't need, but it'll hurt if you don't have it and need it.
On top of those necessary supplies, do the HR team a favor and bring your I-9 documents. This can be either your passport, OR a combination of your state-issued ID card (ie. driver's license) AND either your birth certificate or your social security card. There are a lot of options and combinations out there, so take a look at them here.
Arrive early
This one's a no-brainer. Everyone knows the key to making a good impression is to be there when you need to be. What they don't do is plan on arriving at least 20 minutes early (accounting for traffic fluctuations), and then sit in the parking lot for the last 15 minutes
I'm serious. This is one of my rules for interviewing, as well, but it's especially important to make that first impression at the new job! If you walk in too early, you leave the team scrambling to feel like they're not wasting your time. If you walk in too late, you're wasting their time. Instead, sit in your car, listen to some music to relax or get pumped up, and double check that you have everything for your day.
First Day: So It Begins
I like to think of the first day as Your Company 101. You're there to learn. You brought a pen and notepad, so use it. Take copious notes, and make sure nobody has to explain anything more than once.
That said, ask questions, and don't wait for anyone to make introductions for you. My first day, I make sure I meet the following people:
1.  My manager (duh)
2.  My manager's manager — just a quick intro, even if it means popping your head into their office and saying hi. And don't be offended if they have literally no idea who you are or why you're there.
3.  Every single person in my new department — and try to get out of the office. If there isn't a welcome lunch planned, it doesn't hurt to ask casually if people want to grab lunch and get you up to speed on XYZ.
4.  Tangential departments — in my case, the people I'm hiring for. As a pro-tip, don't go in empty-handed. If you have a productive reason to introduce yourself (ie. get their feedback on an upcoming project), bring it with you. And don't forget your pen and paper!
5.  IT — before you have a problem for them to solve. Make IT your new best friends, not just because they have the power to give you tools and access that will make your life a thousand times easier, but also because, let's face it – you're new. Friends are good.
6.  Office Managers — again, before you need something. They're going to be in charge of all the things that make your day-to-day great at that company. Ask them about their projects; a quick "how'd you get here" and "how was it different back then" will give you a ton of insight into their day-to-day.
7.  HR — maybe I'm biased because I work in Talent, but there's still some weird outdated perception that HR is out to get you. Nip that in the bud on day-one. Introduce yourself outside of the onboarding process, and you'll kill off any anxiety around "meeting with HR" really fast.
First Week: Set the Stage
On your first week, keep it up! Be early, dress the part, and introduce yourself to everyone you come across. Make that fancy coffee, and talk to anyone that comes into your path. You won't remember everyone's name, but it'll mean something to them if you genuinely try. Add them on LinkedIn, too, if you have a chance – it's a nice way to confirm that, yes, you remember them, plus it can be your cheat-sheet of past intros moving forward.
And, more importantly, don't wait for your boss to hand you something. Be proactive, and find projects to work on. Listen to your new team and find the areas to lend a hand, before finding the larger-picture projects. A co-worker has to complete a report by noon? Take something else off their hands. Or, in my case, another recruiter needs more talent for a specific role? No problem – I'll look for potential candidates on social media for you!
This has a few key benefits:
You're actually being useful on your first few days. Go team!
You're boosting your co-worker up
You're building a relationship with that co-worker
You're learning about your department and their style of work
Word to the wise, though: be sensitive to the fact that you're new, and avoid stepping on toes! The last thing you want is to rub someone the wrong way right off the bat.
In addition, pay attention to your onboarding experience. A good HR team is going to ask for feedback when they check back in with you. Note specific positives, and if there's something you'd want to improve, write that down as well. Offer these insights when prompted or when it's appropriate, ie. not in the middle of a department meeting, in front of the VP. Again, avoid ruffling feathers right out the gate!
First Month: Bring It Home
After the first week, you're probably starting to take ownership of projects. Once you have a few on your plate, triage them. I like to think in terms of importance, urgency, and attainability. Too corporate? Hold on, folks, I'm about to get even worse!

That top right corner is your new guiding light. Whatever falls into that bucket is your new priority, but if you're getting a lot of "urgent, important" tasks, try tackling the easiest or fastest of them first. And start tracking each win — you'll want to know what you accomplished down the line, say, six months in when you're up for review.
Once the important, urgent items are done, start tackling anything that's urgent but maybe more mundane (looking at you, weekly reports), and then move onto your important, not urgent items. The more "important" items you knock out, the better — just don't let anything urgent slip through the cracks.
By the time the month is through, you'll already have a list of wins under your belt, and they'll be the ones that matter.
Also, now that you have a better sense of your new company, step into the office of relevant executives or higher-ups. Unless they have some sort of no-nonsense or antisocial reputation, it's not going to hurt, and it might be the only excuse to say hi for quite some time.
Executives are people too — don't be afraid! They're more than likely interested to know who's new on their team, and might surprise you by asking your opinion on upcoming projects. Go in with a clear head, and don't be afraid to give opinions when asked. It's not a test, and you'll make a strong impression by sharing ideas and insights in your field.
*****
It doesn't take long to build up your workload, and it definitely doesn't take long to make a reputation for yourself around new colleagues. It really comes down to just three key things: be proactive, be friendly, and get shit done – and done well. Cheers to getting that reputation of kicking ass!
Image via Unsplash