Stimulus Check Checklist: 5 Facts To See If You Qualify For Round 2 Relief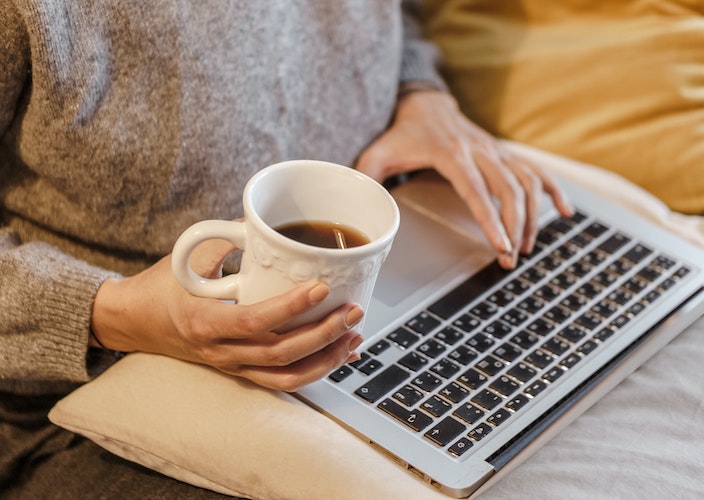 Checks are expected to go out as early as next week.
You've likely seen the memes going around about the laughable $600 stimulus check some people are eligible to receive, as a part of the newest stimulus package. Yup, it's only $600 (per person) max, and yup, it's not nearly enough to help many families survive during the pandemic, considering it's been months without the implementation of a new relief bill. The last one was approved sometime in August, and the Republicans and Democrats have been fighting over the third package since October. If the constant flood of information is confusing, you're definitely not the only one. Here's a breakdown of the newest stimulus package that was approved on Monday (December 21) and how there's a chance it might yet again face change this week (more on that in a bit).
1. Let's get this out the way: The individual stimulus checks
Individual adults (who file single) can expect $600 in the mail if they made $75,000 or under in 2019. If you made $87,000 or more, you will not receive a payout — unlike the previous stimulus package, in which there was an adjusted rate and payout for those who made up to six-figures.
With round two, heads of household (who claim dependents) with an income of up to $112,500 will also get a full payout, while married couples with a combined income of under $150,000 will get $1,200 collectively. The only main adjustment is if you have dependents who are younger than 17 or 18 years old (living at home) or dependents who are in college and are 23 or younger and who don't pay half of their expenses. Also, elderly parents or grandparents, living with their children, don't count.
2. Unemployment benefits: What's changing?
For those who were laid off earlier in the year, they were able to claim an extra $600 per week, on top of their maximum amount of Unemployment Insurance (UI), but this only lasted until the end of July. Now, it's been decided that those who qualify for UI benefits will receive an extra $300 per week (half of the previous surplus), on top of their standard UI payments.
The revised UI plan also extends assistance to freelancers and contractors, who will get an additional $100 per week, but the problem is that they have to prove unemployment, and if you're ever been a freelancer or independent contractor, you know the paperwork can get messy. This is basically just another hoop people have to jump through to get any kind of assistance.
3. Rent protection
Without rental protection, landlords have been able to evict their tenants, even if they were hit hard by COVID-19 and didn't have the funds to make ends meet. With this stimulus bill, the moratorium on evictions have been extended one more month, until January 31, 2021, which only buys renters, well, another month (technically two, since tenants have a month after their eviction notice to vacate the property). The Department of Housing and Urban Development released a separate moratorium aimed at homeowners who wouldn't face banks foreclosing their homes if they're unable to make mortgage payments. This at least runs until February 28. As a whole, 25 billion is being distributed for rental assistance, which should in theory help out everyone involved, like state and local housing officials. Definitely check with your landlord or mortgage company and know that they're aware of the bill and how you're protected.
4. Help for small businesses
Unfortunately, many are crying "too little, too late," as restaurants and entertainment centers have shut down for good, unable to make rent. Especially with the combination of cold weather in cold climate regions and tighter safety measures, fewer and fewer people are going to restaurants or traveling outside their homes at all. Regardless, this bill will provide small businesses $285 billion, and it seems like this time around, it's the small business (with employees under 300 and privately held) who will truly be getting the PPP loans. Last time, there was public outcry over the fact that high-income businesses and national food chains were somehow able to get the PPP loans over struggling smaller businesses who were drowning. If a business shows that it's lost 25% in sales from a year earlier in one quarter,  they can qualify. The bill also allocates $12 billion to BIPOC-owned small businesses.
5. Banning surprise medical bills
Although this takes into effect in 2022, hospitals will no longer be able to send patients insanely high bills that would catch them off guard. If the patient needs emergency treatment by an out-of-network doctor or need transportation via ambulance because they're too ill to drive on their own, they won't be saddled with thousands upon thousands of dollars in medical bills. According to the New York Times, this new addition to the bill "will require that patients only pay the normal in-network deductibles and co-payments they would otherwise under their insurance. The law would then leave it to health providers to negotiate with insurers to settle the difference."
There are several other elements of the bill, such as funding vaccines for nursing homes, support to regulate greenhouse gases, providing an increase in food stamp benefits, and helping low-income families cover the cost of internet.
There may still be some hick-ups before we see this bill being implemented.
As of yesterday (December 22), it was reported that Trump threatened to not sign the COVID relief bill if the stimulus checks aren't increased to $2,000 per person and $4,000 per couple. He has has told lawmakers to "get rid of the wasteful and unnecessary items from this legislation and to send me a suitable bill," per ABC Chicago. The impact of Trump shutting this bill down would be monumental. Not only would there be no assistance whatsoever, but there could also be a potential governmental shutdown on December 29.
Nancy Pelosi has, in a way, challenged the Republicans to make good on Trump's declaration, tweeting "At last, the President has agreed to $2,000. Democrats are ready to bring this to the Floor this week by unanimous consent. Let's do it!" Supposedly, there will be yet another vote on Thursday. However, Sen. Chuck Schumer says this bill just needs to be signed once and for all, and Congress can argue for more relief funds later. Americans are struggling, sick, and starving.
We need help now.
Gina Vaynshteyn is an editor and writer who lives in LA. You can find more of her words on Refinery29, Apartment Therapy, HelloGiggles, Distractify, and others. If you wanna, you can follow her on Instagram or Twitter.
Image via Unsplash