All The Stupid Things I've Bought On Amazon In The Last 60 Days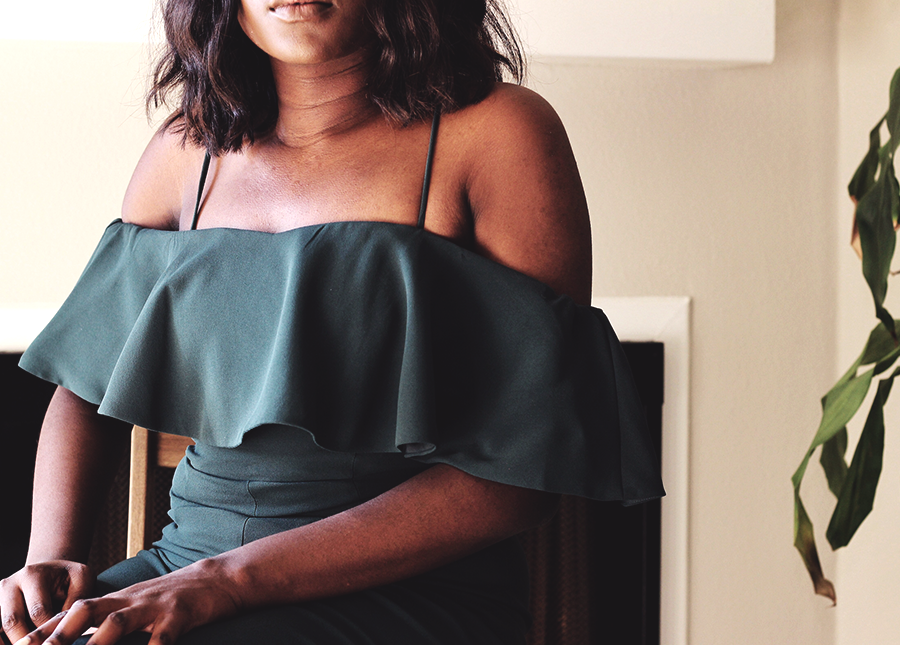 I'm addicted to Amazon. Like, full-fledged "if Amazon rehab was a thing I'd be involuntarily committed" addicted. This past weekend, I decided to comb through my Amazon account and see just what I spend so much money on.
Like any addict does, I find reasons to rationalize my habitual use of Amazon Prime. I run a Facebook group that posts daily deals on name brands, and I often use that as an excuse. I'll tell myself that I'm just doing research or, most recently, I will rationalize buying two new pairs of Sperry duck boots and a new watch because they were all on super sale for less than $100 total. But no matter what the excuses are, the point is the same: I need more self-control.
Without further ado, here is everything I purchased on Amazon in the last 60 days:
1. Soft bristle toothbrush for my dog
2. $100 gift card for a friend
3. 2 sizes of a dress, with the intention of returning the size that didn't fit (That never happened.)
4. Pet corrector (a spray that prevents dog barking)
5. 3 bodycon dresses
6. The Autobiography of Gucci Mane (Yes. I really bought that.)
7. Glossy contact paper
8. Kaitlyn Pan over-the-knee boots
9. A clip-on colander
10. Folding step stool
11. 2 outfits for my dog
12. 2 outfits for my parents' dog
13. 2 pairs of Swarovski earrings
14. A fake mini Apple laptop for my dog
15. A fake mini Apple laptop for my parents' dog
16. A fancy rose gold band for my Fitbit Alta
17. A $50 gift card for a friend
18. Poo-Pourri (Come on. We all do it.)
19. What Do You Meme? (Because I can never have too many party/drinking games.)
20. A dentist-approved dental hygienist kit (Brushing and flossing aren't enough for me.)
21. Laptop case for my MacBook Air
22. Laptop sleeve
23. A keyboard cover
That's 23 non-essential items that I've spent over $1,000 on in 60 days. (I'd argue that my dog and me each having healthy teeth is actually quite essential. But you get the point.) What's clear, though, is that my impulse shopping is very real. Self-control is a problem with a lot of people; I know I'm far from alone. In fact, lack of impulse control when it comes to spending is part of the reason that consumers find themselves stuck in suffocating credit card debt and/or with no savings, much less long-term investments. I refuse to let that be me. I keep myself on a strict budget — and that does, in fact, allocate money for my Amazon obsession — but I am aware that I could be saving and investing even more aggressively if I put the kibosh on Amazon expenditures.
Being that I'm self-employed, my income often fluctuates. I mitigate the volatility of being my own boss by allocating a set amount of money into two savings accounts and one investment account each month. But starting today, I have a new plan. Anytime I go to purchase something from Amazon, I am going to add the exact same amount of money to my savings account. So if I neeeeed three bodycon dresses for a total of $75? Then I'm going to move an additional $75 into one of my savings account (on top of what I've already added for the month). The way I see it, at least if I pay myself and put some money away each time I shop, I'm offsetting the effects of being a prime Amazon Prime member. (See what I did there?) Not to mention, once my money is moved to my savings account, it stays there. So this new rule will also mean I'm locking away money that would otherwise be sitting there in my checking account waiting for my next purchase.
If there's one thing I've learned while adulting and creating a personal finance strategy that works for my lifestyle and goals, it's that no strategy works perfectly for two different people. For me, cutting out all Amazon Prime shopping (or all recreational shopping in general) isn't going to happen. But, if I can create a good habit to generate more savings and make me more mindful of my spending, I'm all about it.
Alexis Dent is a poet, essayist, and the original White Collar Dropout. Her first poetry collection, Everything I Left Behind
, is out now. Read her newsletter for dreamers, doers, and hustlers by joining the White Collar Dropout collective. 
Image via Unsplash