The $3 Treasure Hunt: Target Apartment & Dorm Decor Edition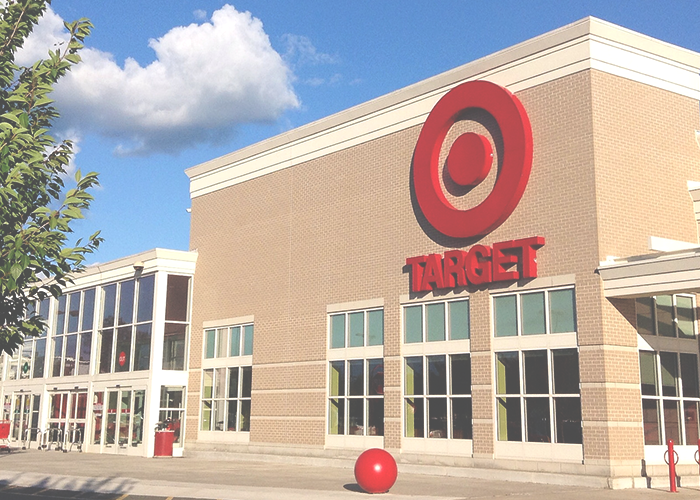 It's the fourth week of the $3 treasure hunt and the mission to find the best buys at our favorite stores continues. Last week the $3 treasure hunt came straight from a reader's suggestion (the Starbucks drink hack edition), and this week we're tackling another crowdsourced idea: Target. I figured mid-August would be the ideal time to do a deep dive on Target because they're frantically slashing their prices in order to keep the back-to-school market cornered. With this in mind, I sought to find items that could brighten up your office, dorm or apartment.
I think of these items as an intro to apartment decor hacks. If you live in a dorm, or a tiny apartment, you need little things to help you conserve space, because in a small space clutter seems that much more overwhelming. A few months ago I downsized quite a bit (I moved into a much smaller bedroom) and it forced me to get rid of a lot of things I no longer need or use. It also prompted me to learn to make great use of my space, and some of these Target finds would definitely help in that department.
Here are the best dorm/apartment decor treasures at Target for under $3:
Amcraf DIY Pattern Paper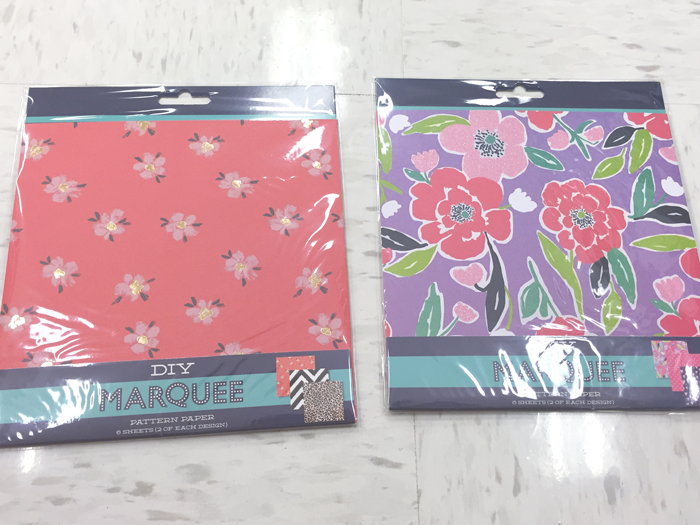 Price: $1.49
These pattern sheets could brighten up a wall, especially if you were going for an inspiration board feel. You could also cut them up and paste a different square of patterned paper onto each one of your notebooks.
Scotch Expressions Tape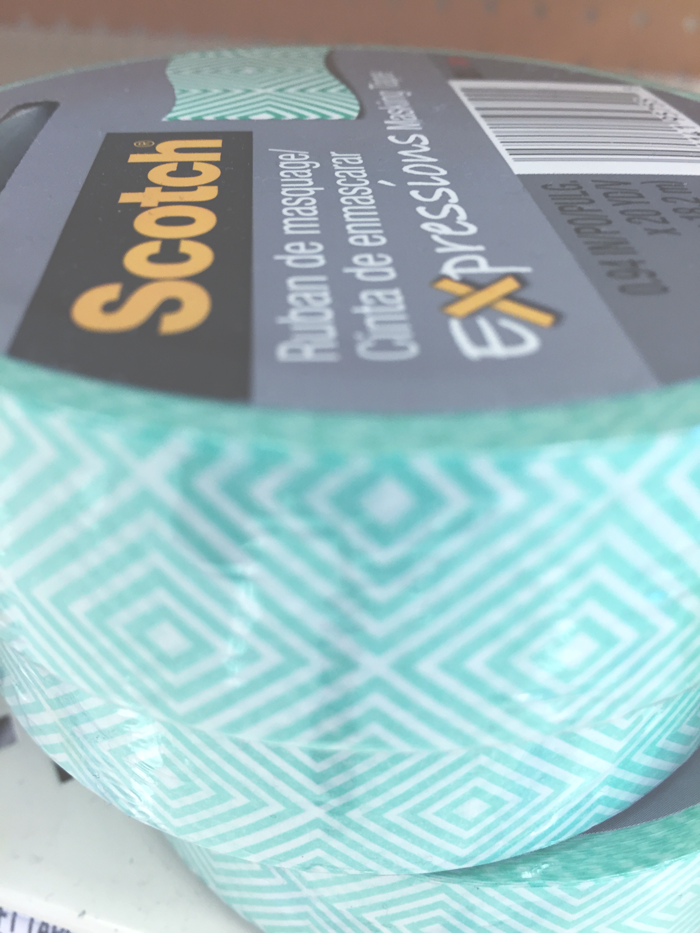 Price: $2.99
I used Scotch expressions tape at my office as a border around my white board and at the top of my bland, glass pencil holder. It comes in several different patterns (see below) and is a perfect way to spruce. It removes easily too.
Small Scotch Expressions Tape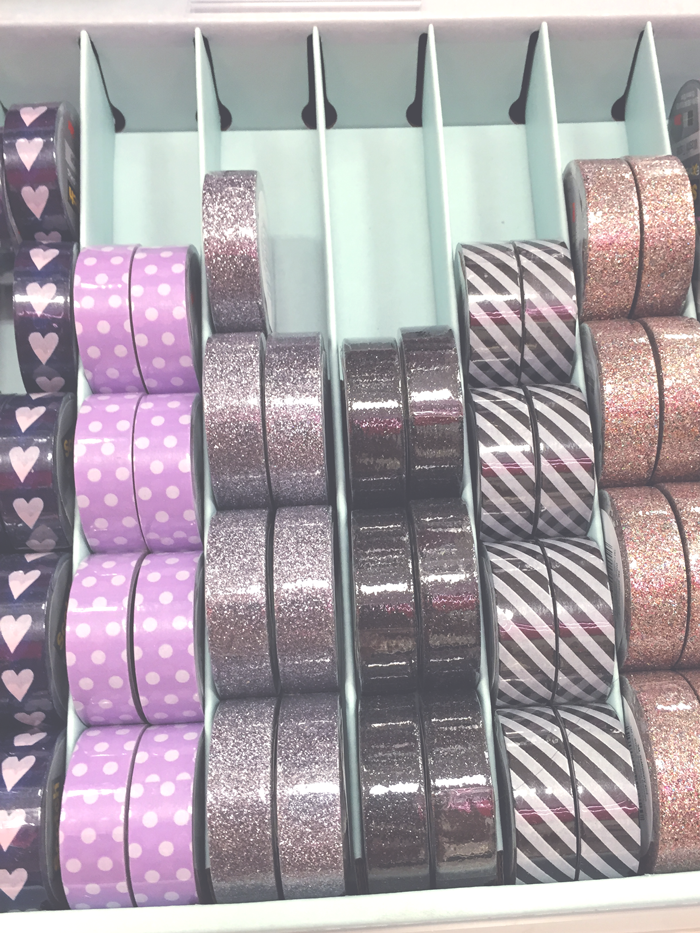 Price: $1.00 (varies)
I used the glitter one, but the patterns are fun if you keep them consistent. (I would advise against springing for too many patterns though, because then your area that was supposed to look bright and relaxing will end up looking hectic.)
Hand Made Modern Foam Brushes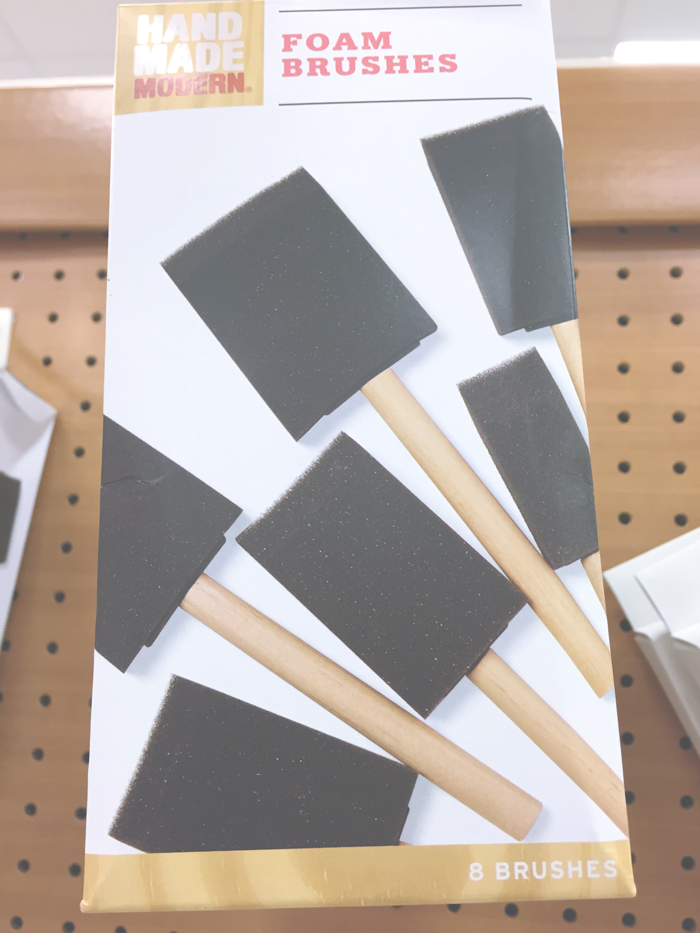 Price: $2.99
To use with the paint below.
Hand Made Modern Acrylic Paint (Multi Surface)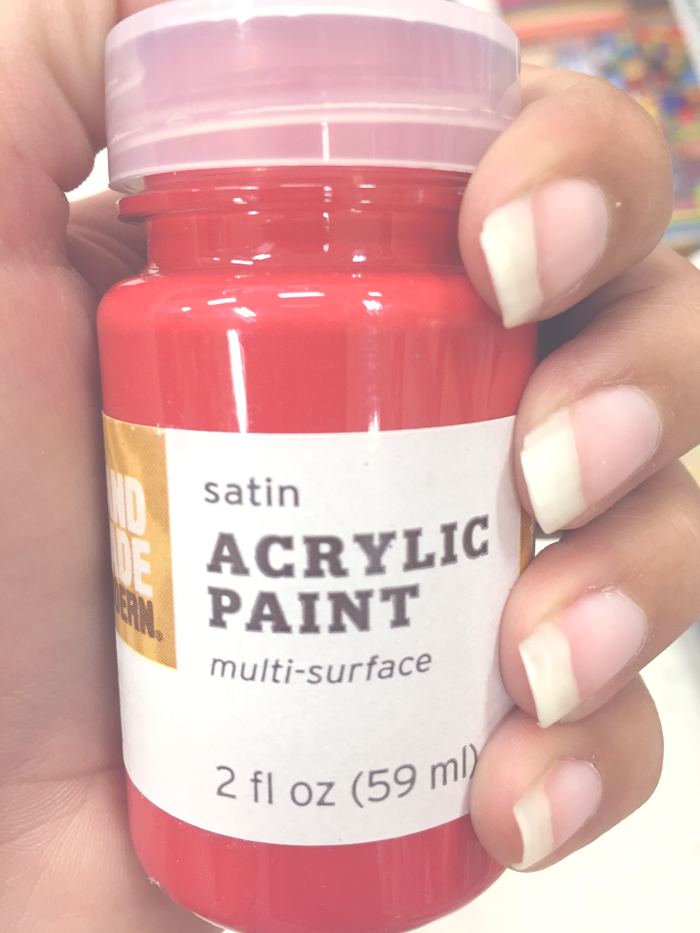 Price: $1.99
Obviously, this isn't enough to paint an entire wall of your apartment. But it's enough to have some fun and paint the inside of your desk to liven things up, or touch up the chipped paint in your room.
Horizon Glitter Dot Sticker Sheets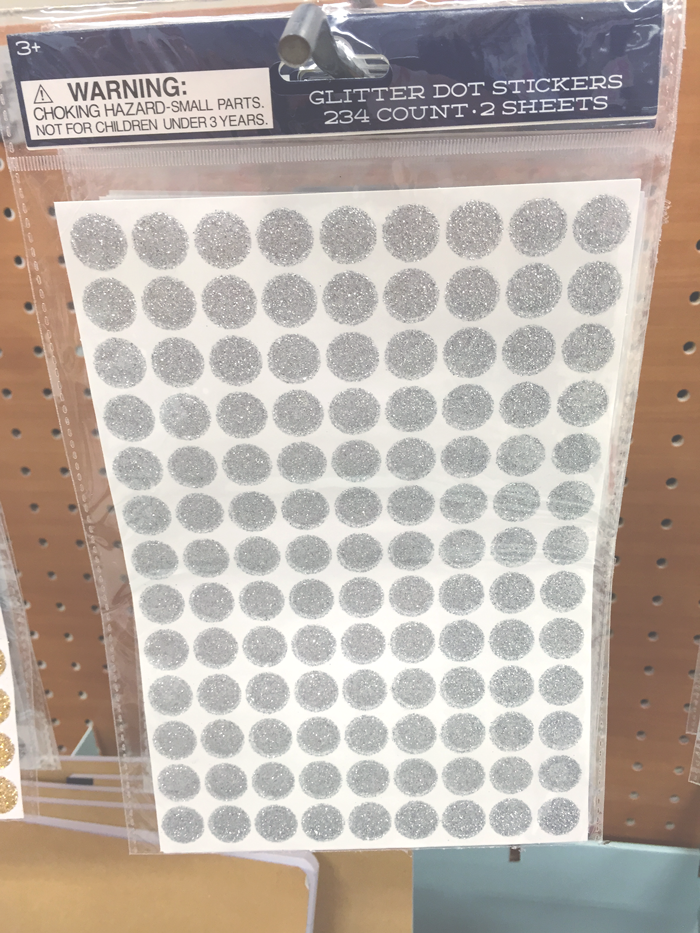 Price: $1.99
These work perfectly to mark things on your calendar, or even to mark your notebooks/groceries so you don't mix them up with your roommates' things.
Up & Up Rubber Bands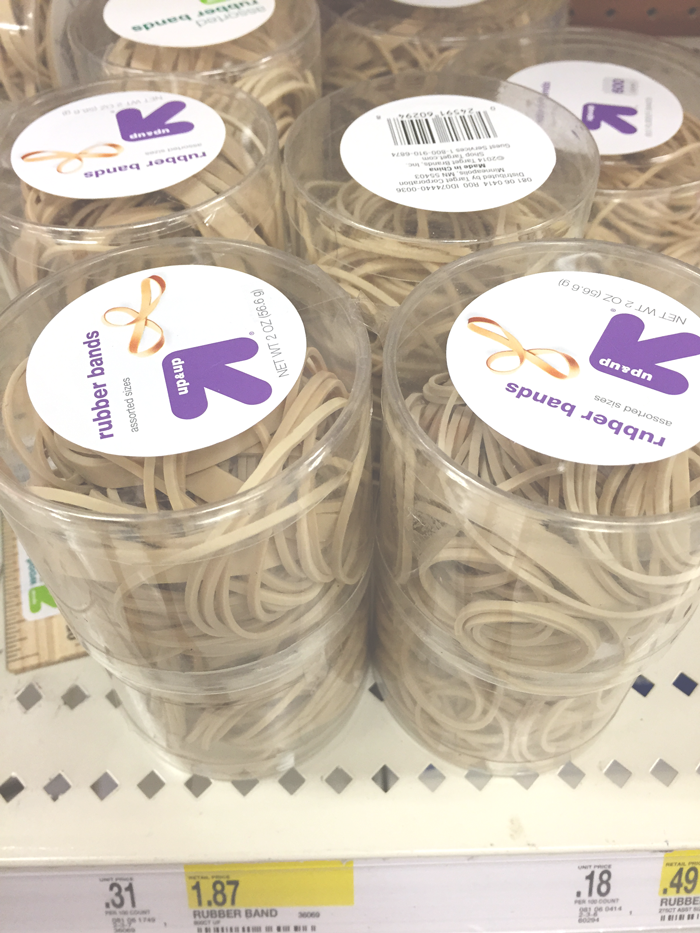 Price: $1.87
Scotch Removable Mounting Putty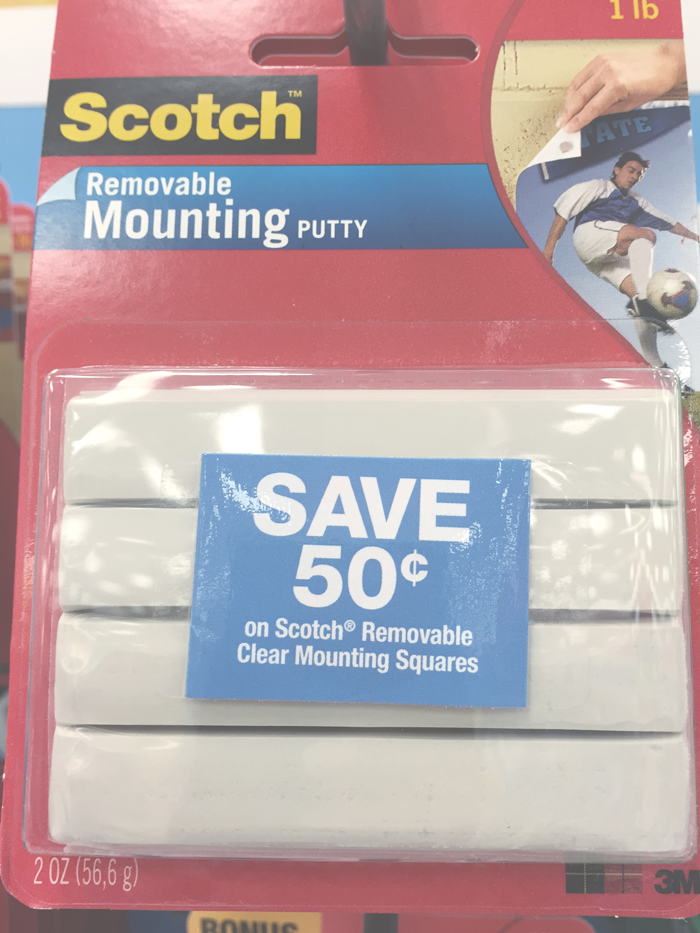 Price: $1.84
Mounting tape and mounting squares are also helpful, and can be a little tidier. (Mounting tape is $2.14 at Target and is great for heavier pieces.) However, the adhesive putty lasts a long time, and goes a long way.
Command Utility Hooks (2 pack)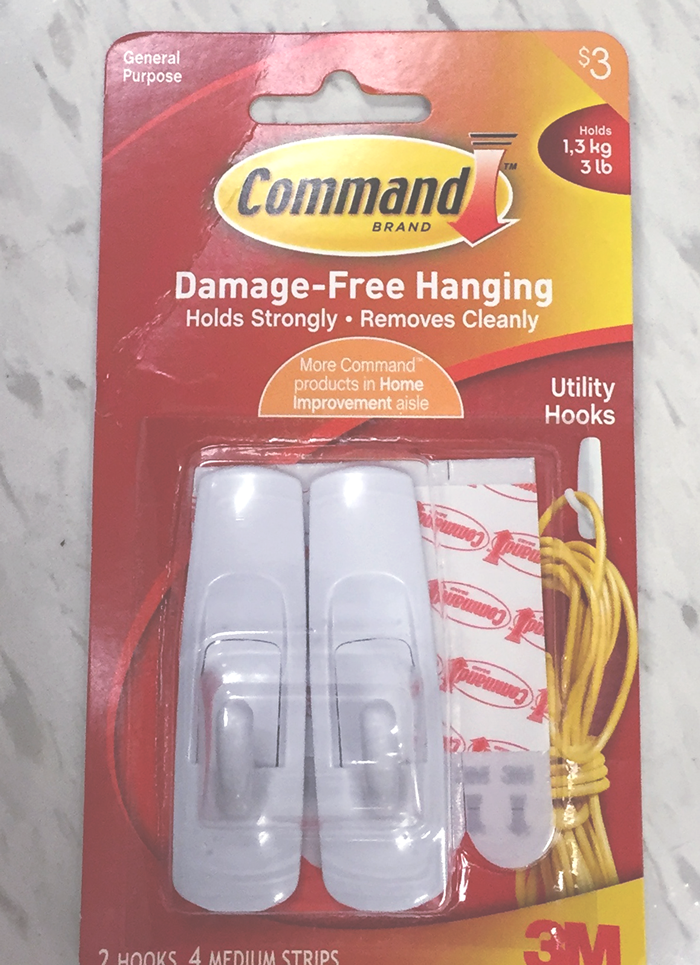 Price: $2.94
These are a saving grace if you live in the smallest room of the apartment. Attach them to the back of your door and avoid having towels and coats on your floor.
U Brands Push Pins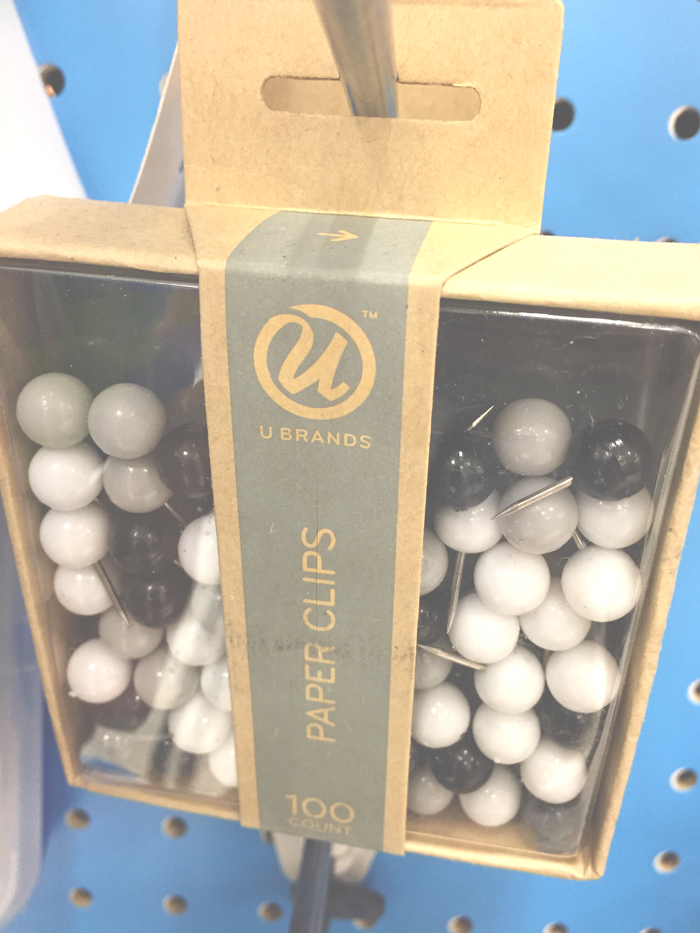 These are a nice substitution for using nails on your walls. In my room, I used these exact pins to hang a string of lantern lights and it's a ~great vibe~.
Price: $3
U Brands Bull Dog Clips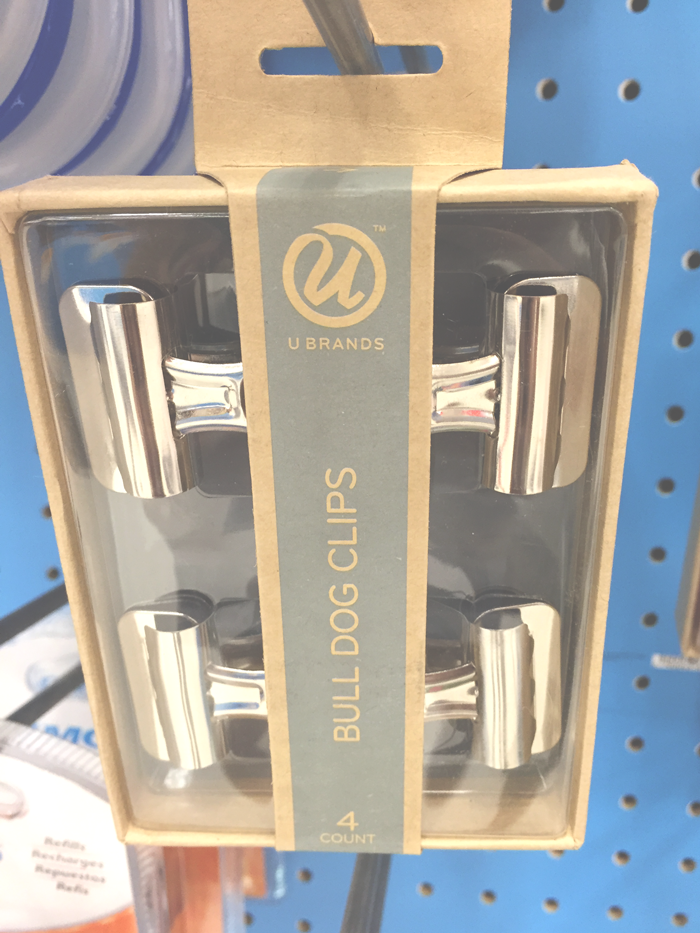 Use these to hang things on your fridge, or to hang pictures on a cork board in your room. For your office, these are great for hanging up whatever you're currently working on. 
Price: $3
Up & Up Mesh Cup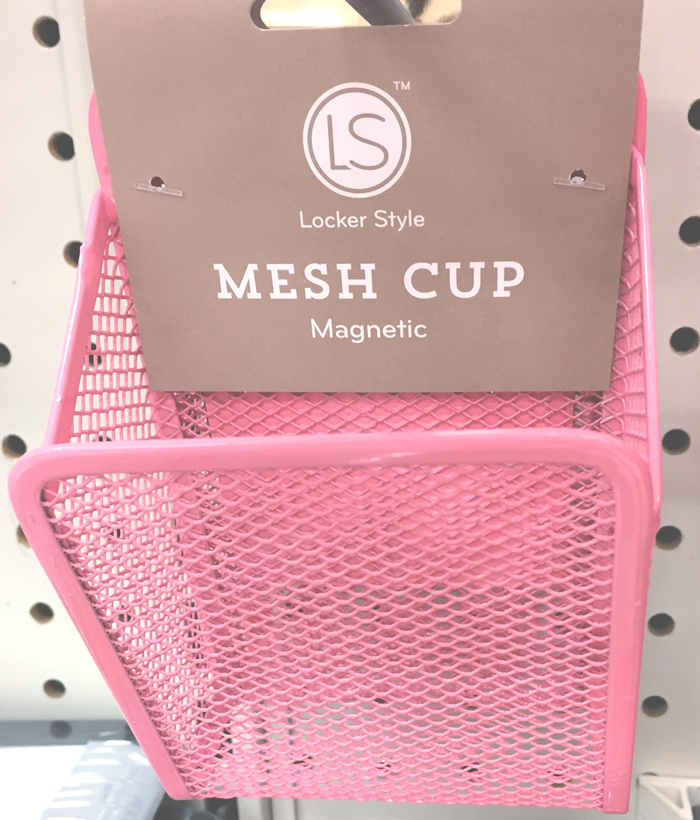 Price: $2.99
Fill it with pens and put it on the fridge, so you don't waste space with a pen holder on your desk.
Room Essentials Trash Bin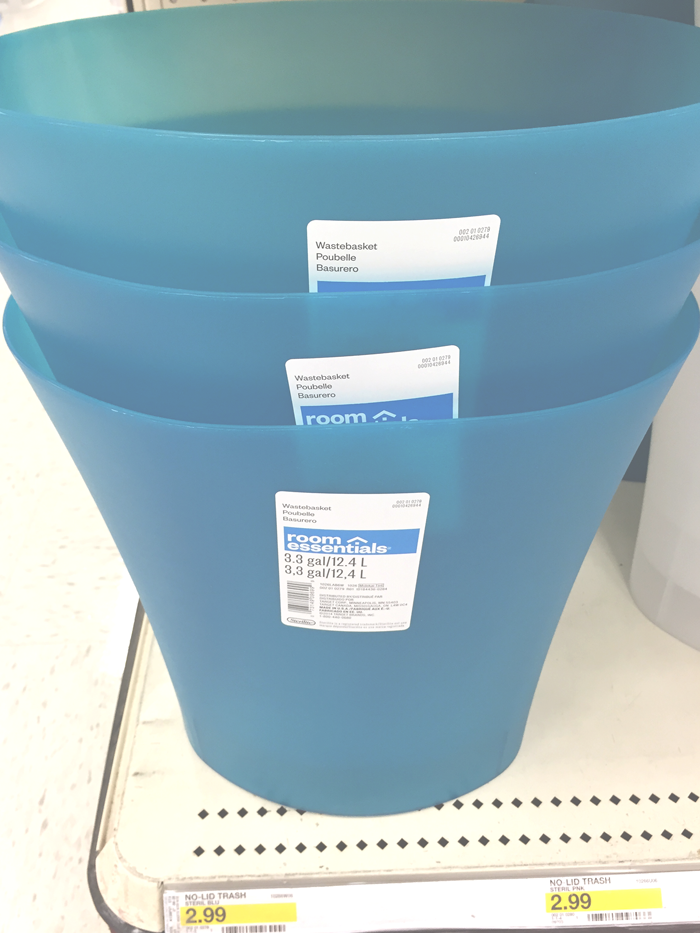 Price: $2.99
Sterilite Organizational Clear Bins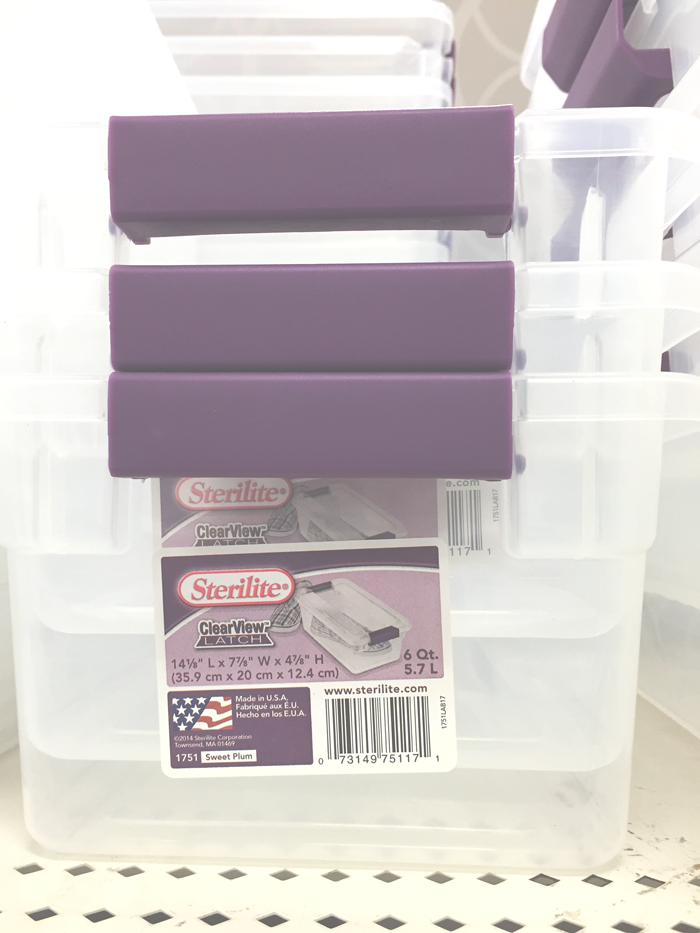 Price: $2.49
They were also selling big Sterilite containers to go under your bed at Target for as low as 84 cents (for their back to school sale). 
Room Essentials Utility Tub Turbo Bin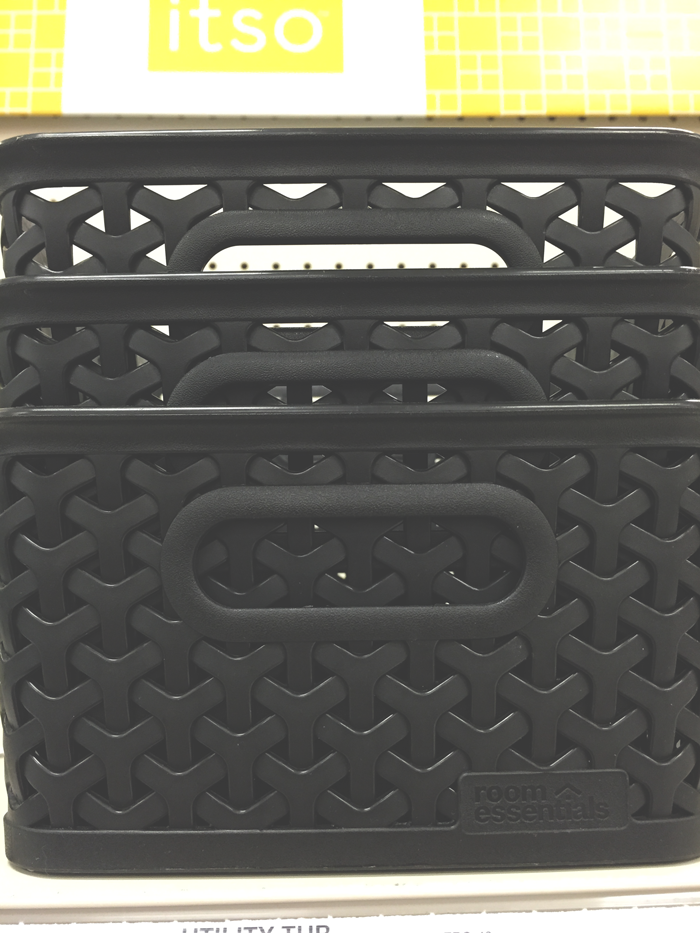 Price: $2.99
This could be used to hold things on your desk, or on a displayed surface, as opposed to the larger clear storage boxes meant for under the bed.
Room Essentials – 18 hangers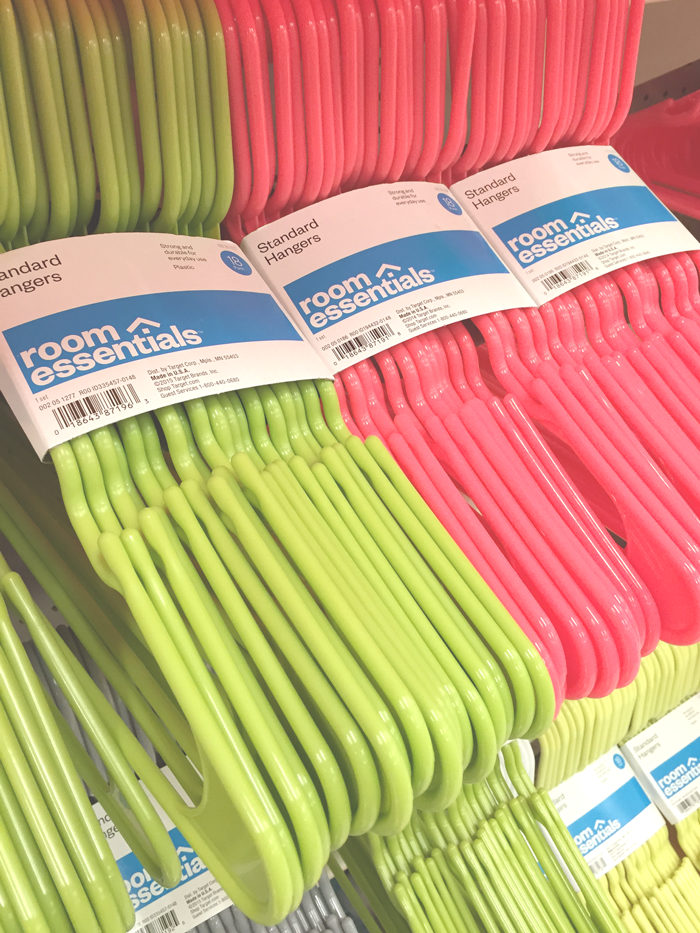 Price: $2.49
Room Essentials Lingerie Bag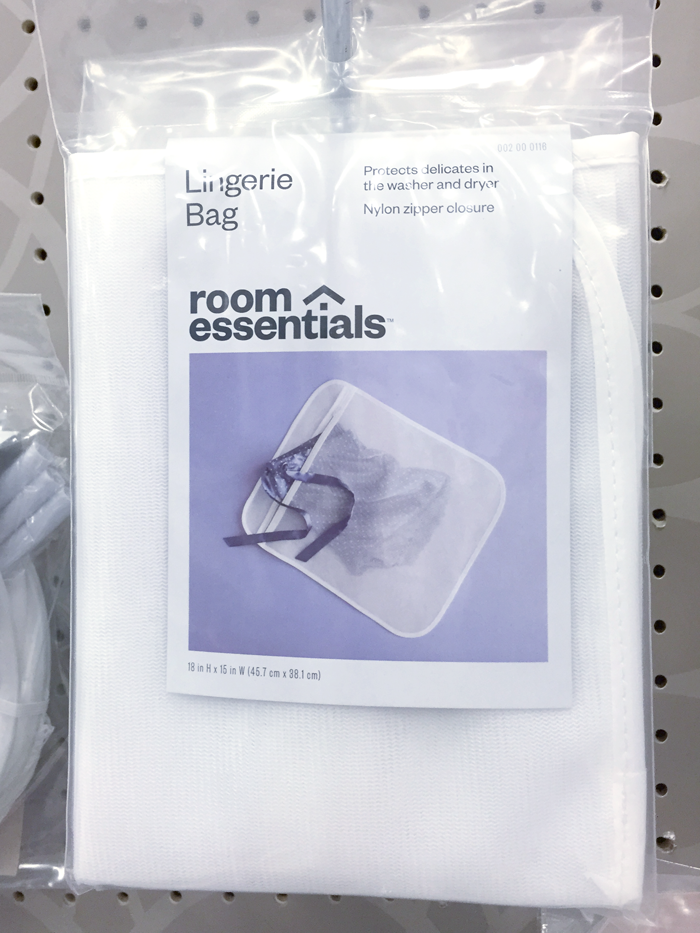 Price: $1.34
This isn't decor, but it's cheap and great to have around the apartment/dorm for your laundry needs. Use this to protect your delicates in the washer/dryer.
Room Essentials Wood Clothespins (50 Pack)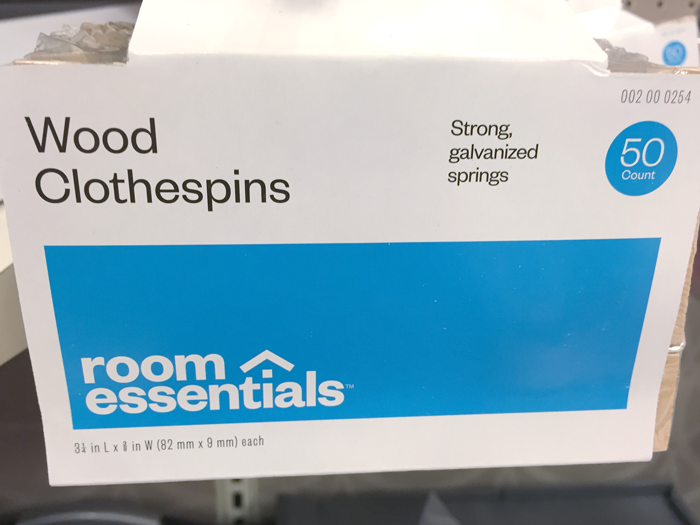 Price: $1.79
A perfect and unconventional way to use these is to hang all of your photos with clothespins. If you stay consistent, it's a really nice aesthetic. You need to put a bit of putty on the back of the clothespins and then they'll stay just fine.
Room Essentials Hand Towels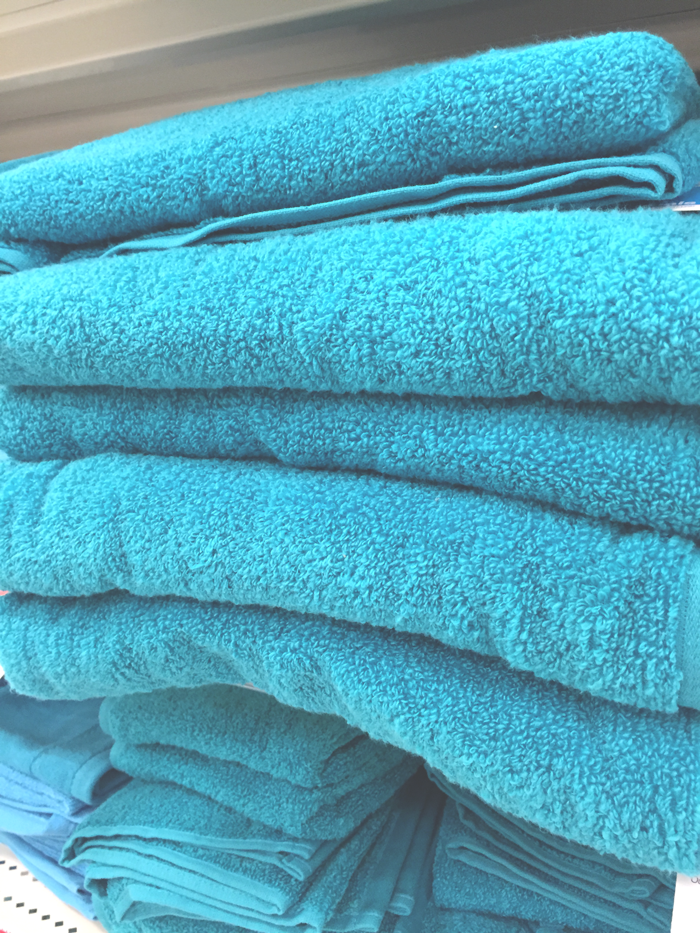 Price: $3
Needless to say, pens and notebooks can be found for under $3 at most places, so we chose to make this article more decor focused, and not feature too many office and school supplies. But to wrap up, I wanted to add a few under $3 office finds that you wouldn't be able to find for this price at competing stores.
Up & Up Paper Hole Punch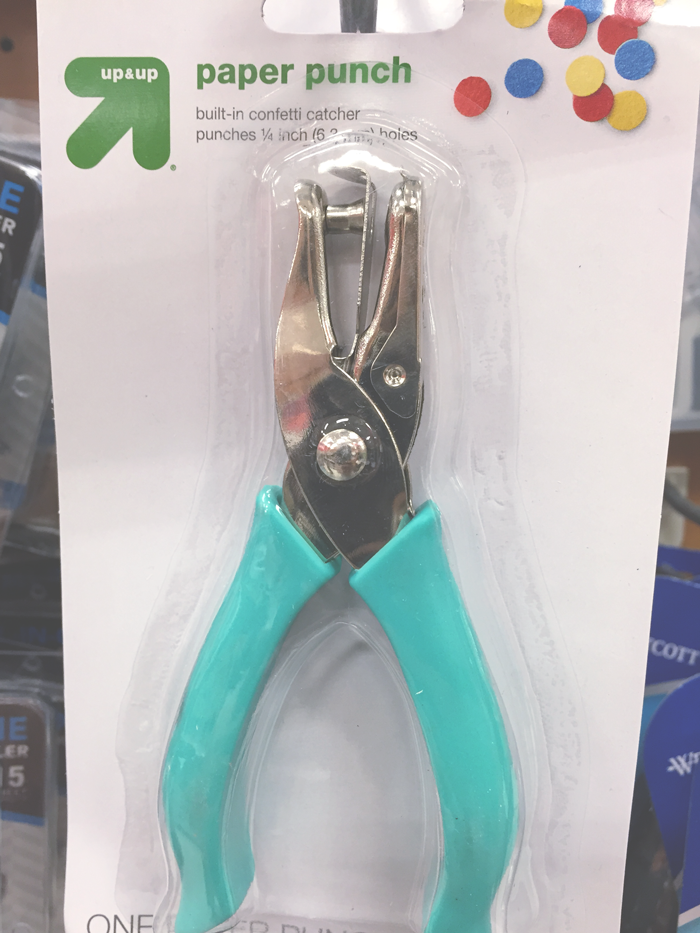 Price: $2.39
Composition Notebooks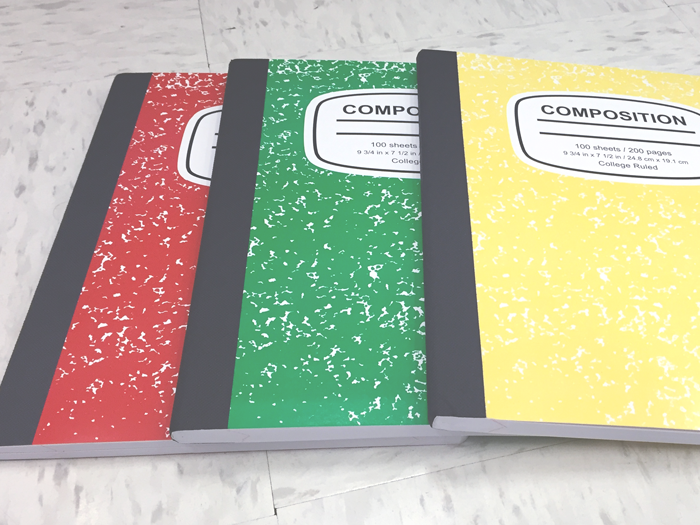 Price: $1.00 each
I wanted to feature composition notebooks because they're often the cheapest (I think because they're the least sought after). I swear by them. If they aren't up your alley, Target is running great promotions on notebooks right now. I found deals like 4 Mead notebooks for $3. 
Up & Up Pencil Cases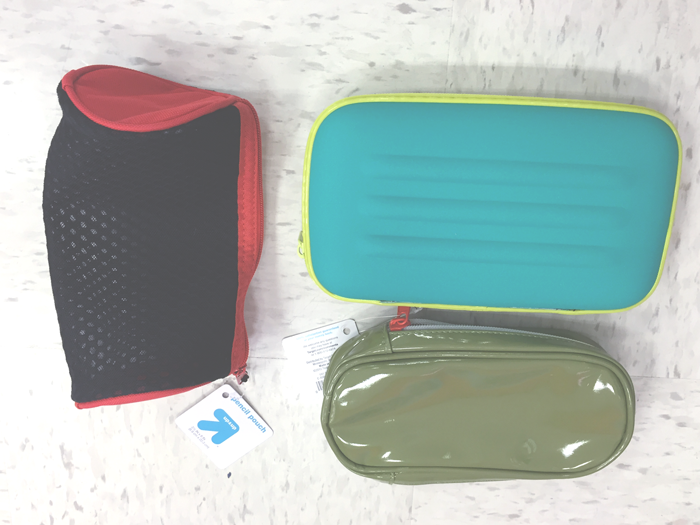 Price: $2.99
You don't just have to use these for pencil cases. They can also hold extra make up products that don't go in your primary make up bag, and then they fit nicely under your sink.
Up & Up Mini Stapler
Price: $1.99
Maya Kachroo-Levine is a writer and Editorial Assistant at The Financial Diet. Send her an email at maya@thefinancialdiet.com or follow her on Twitter.