The Best Time To Book Flights, Trains, & Rental Cars If You Want To Maximize Savings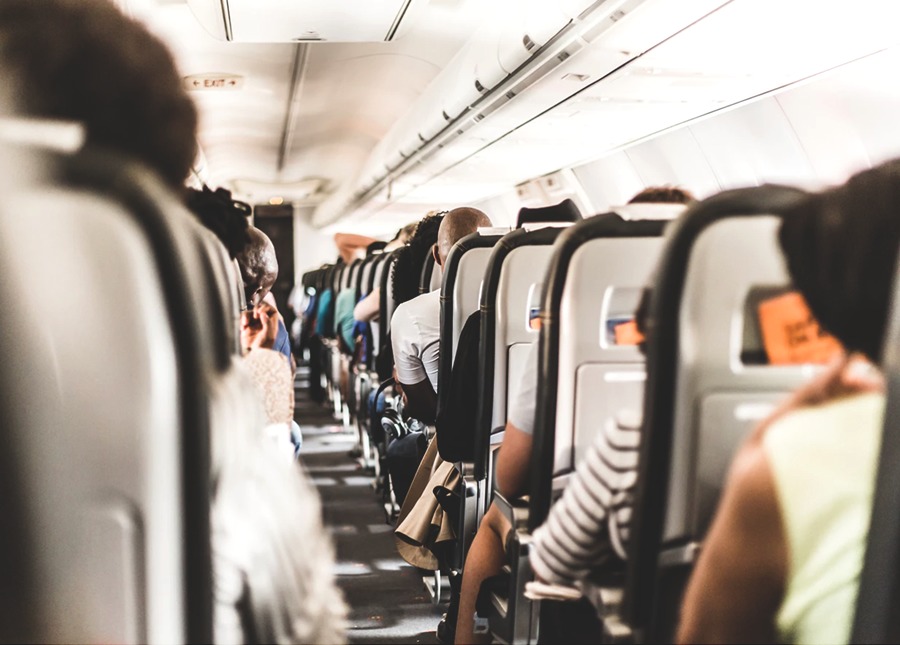 The average American household spends nearly 40 percent of their vacation funds on transportation. Ouch. While we'll probably always have to dedicate a decent portion of our budget to this expense, making even small tweaks to when we purchase tickets and travel can potentially save a lot.
Here's how to time airplane tickets, train travel, and rental car reservations to spend the least.
Flights
When to book: Most of us shop for tickets on the weekend, when we have free time. But the best deals come up during the week, partly because fewer people are buying then. Airlines employ a revenue management department tasked with tracking real-time supply and demand for flight routes and adjusting fares accordingly on a daily — or even hourly — basis.
"The more people buying at the same time, the steeper prices will climb," says Chris Lopinto, cofounder of ExpertFlyer. Buy on Tuesday instead, for example, and you could pay about 5 percent less, an Expedia White Paper found.
It also pays to plan ahead. According to the Expedia report, you can generally capture the best price if you buy two to three months in advance for domestic travel and five to eight months beforehand if you're going abroad. "Prices could more than double if you book your tickets [much] closer to your departure date," Lopinto says. "On the other hand, if you buy them farther out, you could pay a 5-10 percent premium." (Bonus tip: Southwest offers passengers a travel voucher for the difference if the price of a flight drops post-purchase.)
Granted, that kind of foresight isn't always possible. If you haven't already bought Thanksgiving tickets, prices drop again around the three- and even one-week marks. For Christmas, Skyscanner data shows you've got till November 19 to find a cheap flight (and save 3 percent or so off-peak prices). Book New Year's travel six weeks out for domestic flights and two weeks pre-departure (if you dare) for international trips.
When to travel: Tuesdays and Wednesdays tend to be good bets for rock-bottom prices, according to AirfareWatchdog, but do some comparison shopping. Many booking engines let you search flexible dates in order to snag the best deal.
You can also find big discounts by flying on a holiday. Travel site Hipmunk predicts 21 percent savings if you can travel on Thanksgiving Day and 20 percent for Christmas Day.
Train Travel
When to book: Purchase your seat as far ahead as possible. "Unlike airfare, ticket prices don't fluctuate based on what day you book them," says Staffo Dobrev, budget travel expert from Wanderu. "Amtrak has a set fleet of trains for each route that it covers. Although they do add cars and run additional trains around major holidays, they announce those changes months in advance. Tickets start at a certain base price and increase the closer you get to the departure date and the more seats sold."
When to travel: Being flexible can yield some additional savings. "Fares tend to be about 16 percent lower on Saturdays compared to Fridays," Dobrev says. You'll also snag deals in February, saving about 10 percent over peak rates in August.
The most affordable Thanksgiving itinerary, according to Dobrev: Leaving on Monday and heading back Friday could be about a third cheaper than departing Wednesday and returning Saturday. For Christmas, consider traveling on Christmas Eve — it's about 20 percent less than taking off on Friday the 21st.
Rental Cars
When to book: Here's a win for procrastinators: "Domestic reservations made within 30 days leading up to your pickup date are up to 30 percent lower than booking farther in advance," says Gracia Larrain of Skyscanner. A Skyscanner analysis also suggests that the cheapest day of the week to search for cars is Thursday, while prices are steepest for Sunday shoppers, Larrain says.
Still, there's no harm in getting a head start. "Rental rates can change several times a day depending on the company and location, so reserving early gives you the best chance of being in the market when rates drop to a low point," says Jonathan Weinberg, president of AutoSlash. "Most booking sites don't require payment up front, and there's no penalty to cancel your existing reservation and rebook when opportunity knocks." AutoSlash offers a free tracking service that will notify you if prices go down.
During the holidays, however, aim to reserve your vehicle at least two months out to avoid the risk of companies running out of inventory.
When to travel: The days you're on the road play a small role in how much you'll pay. Skyscanner's data revealed that prices on Sundays and Tuesdays are about 5 to 7 percent cheaper than average, while Mondays are 8 percent more expensive.
But destination does make a difference. In major metropolitan areas — New York, Boston, Chicago, Los Angeles — rates are lower on weekends (except during the summer, when folks are eager to get out of the city). For warm-weather destinations like Hawaii, Florida, Phoenix, and Las Vegas, you could pay twice as much during the holidays, winter break and spring vacation. Prices peak in Denver in the winter, and you'll pay double for cars in Europe in the summer.
One tip for holiday rentals: Keep in mind that holding onto a car longer can sometimes yield better deals. It may be cheaper to keep a vehicle for the whole week, for example, rather than just the days you most need it, Weinberg says.
Read the original article on Grow. Copyright 2018. Follow Grow on Twitter.
More from Grow:
Image via Unsplash