The Financial Confessions: "How I'm Rebuilding My Life After A Divorce At 25"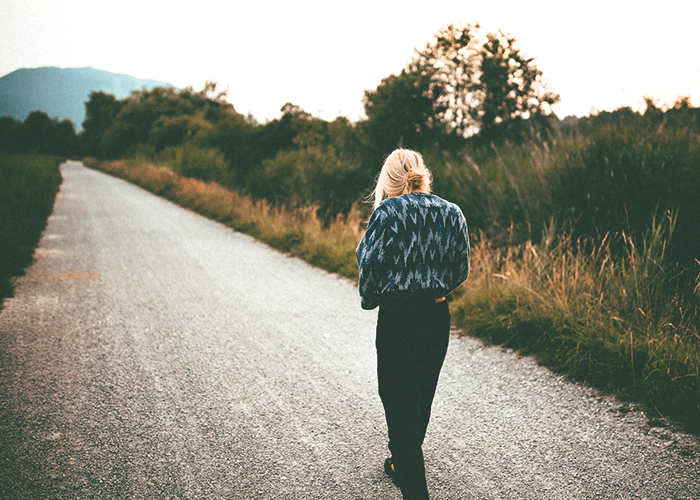 When I left my ex-husband, there were so many moving pieces I had to address just to begin my life as an independent person. The first step was getting my own bank account for my direct deposit. It was a terrifying move I actually did two days before I left Roy, not even knowing I was about to leave him for sure. The morning after I left, after sleeping on a near-stranger-of-a-new-friend's floor, I went to an ATM and took out $1,000 cash from our joint bank account. I had no idea if I deserved that money, but I needed something to start over. Roy was furious, and for weeks after, he accused me of stealing $1,000 from him.
That morning I called our phone company and asked to split my service from him — and because he was the primary user, I couldn't get my own phone service switched without having a three-way conversation with Roy and Verizon, getting his permission to split it (which he did not grant right away). Luckily, when I got my car, I had some crazy moment of foresight to get the loan in my own name, rather than splitting it like I did the car we had bought together (he was furious when we got to the dealer and he found out he didn't have to sign anywhere, because this would not be his car).
So, with $1,000 in my pocket and a car with my name on it, I began the agonizingly long, drawn out, complicated process of unraveling my life from Roy and starting over (and over, and over, and over, I would soon find out).
Ironically, the day I left my ex-husband was the last day at my big-girl job, as it was with a startup that had gotten bought out by another company. I had taken a huge pay cut to taking a 10-week internship after that, and when that was over, three months after my separation, I found myself living in a $25 a night AirBnB, unemployed, literally $2 in my bank account, all my credit cards maxed out and a destroyed credit score.
Meanwhile, Roy was still at his old job making nearly $90,000 and living in our apartment.
When the divorce was finalized a few months later, I didn't bother arranging alimony, even though every lawyer I spoke with assured me they could get me a great deal. I simply had us separate our debts, and walked sadly away from the life we'd tried so haphazardly to build together. It's been over a year since the day I left Roy, and for a while I couldn't even really reflect on what had just happened. The first few months after you get separated, and divorced, everybody wants to know how you're doing (if they're even brave enough to ask or care). In my case, I had no freaking clue, I just wanted to know where I was sleeping that night and what my next meal would be.
Starting over, I didn't even know where to begin. I was suddenly in this very strange post-Roy phase of life, and pre-Roy-me was a 20-year-old college kid who basically lived off sourdough bread dipped in EVOO. There was this strange feeling like the last five years of my life hadn't even counted, except for the debt that hung heavy on my shoulders. After all the emotional wreckage of separating debts, possessions, memberships, blah blah blah, all the things, I didn't even have the strength to really look at or think about my money situation until almost a year had gone by. When I did, when I finally added it all up, I was enraged. At Roy. At myself. For everything. I had over $50,000 in debt to my name (and, yes, I recognize that's much less than what a lot of people owe), and that number sent me into a rage unlike any I've ever experienced. I was actually at my best friend's house (a guy I started dating a few months later, in fact) and was so angry, he offered me his punching bag and said, "I'll wait outside. You do — and say, or scream — whatever you need to. I won't see or hear any of it. Just feel all this. It's okay."
So I proceeded to beat the living shit out of this punching bag, and screamed at my ex-husband, and wailed loudly, and hated myself for all the dumb, stupid, innocent, preventable mistakes I'd made over the last five years of my life. I was mortified and lost and so scared. I had no idea how I would take care of myself, much less pay all that back, much less trust myself again. It was — and is — a long road to even the beginning of those things, a road I'm walking now, that cannot be summarized yet in a blog post. (I will say, though, that feeling your feelings is probably one of the most important things in life ever, but especially if you're in one of these insane transitional periods like I was/am here.)
As I come up on 18 months since I left Roy, I can tell you a few data points and facts that I feel say a lot about what I've learned after marrying and divorcing, where I am now, what it took to get here, and where I'm going.
When I left Roy, I left everything behind except for my clothes and my grandmother's antique dishes. I didn't even have bath towels. My solution was to rent temporary, furnished homes until I could even wrap my head around what my life would be without my husband and step-kids. I stayed in 25 different AirBnbs over the course of two months. (Why I didn't stay at one place for two months has a lot to do with getting out of town every weekend to be away from the city where everything was exploding, and also because I didn't have enough money to pay for a place that long in advance, plus the cheap stuff would be booked up sporadically.)
Between the first place I subletted and the studio apartment I'm living in today, I've had six roommates and moved eight times in the last year. My rent ranged between $400 a month and $750, what I'm paying today.
I've paid off $4,500 of consumer debt since January 1 this year.
I don't know if this is really a "data point" but I just want to say something about alimony. Use it if you need to and you can. I know it's probably really ~namaste~ to be all, "I'm glad we parted ways and I started over without his help," but there's also a shit-ton of privilege that my ex got to use to heal during our divorce that I totally opted out on. (Namely, living in our apartment and keeping all of our things. I would shudder if I looked at the cost I've spent buying furniture/home goods over the last year, even when most of it was secondhand.) Even a couple hundred dollars a month for the first six months would have saved me so much heartache, pain, and definitely upped my safety. I stayed in some sketchy places, and considered/did some questionable things for money when the situation got bad. My ex made close to six figures and had insurance while I was struggling to find a income aside from Lyft. If you are in a position where you have legal counsel advising you to do so, and these are voices you can trust, listen. I was stubborn and wanted to be independent, and it made things a lot harder for me. It didn't make me a "better person" to make our divorce "easier" for him, it just made me a more-broke person who opted out of a totally common practice our society partakes in to help people when relationships sever.
I've had eight jobs in the last year, ranging from $9/hour to $18/hour.
To anyone who had a near heart-attack at the former complexity of my finances that I illustrated during my marriage, I can happily report that as a single lady, I've got things in order using YNAB, and have everything on autopay or calculated in my calendar. (For you YNABers, my money is 12 days old. We have a three-paycheck-Friday month in September and I think that's going to put me ahead to finally living off last month's income!)
I decided to pull the curtain back and share with you all this story for a couple reasons. The first is because, more than anything, I want to live in a world where people are more honest and transparent about everything, especially the yucky stuff. So money transparency is super important to me (yay TFD!). I also wanted to share this because maybe some girl (or guy) out there might read this and see themselves in the story. Maybe you're thinking about having an IDGAF-moment and marrying somebody because you've given up financially, or maybe you realized your partner is gaslighting the shit out of you and that you need to demand more knowledge about your money life. Maybe you started over (and over, and over, and over, as illustrated in those crazy data points above) and you're like WTF is with all this spinning my wheels. Baby, you're not alone, and you're going to be okay. We will start over as much and as often as we need to.
I learned a lot from marriage and divorce, and yes, it turns out, I wasn't the same girl at 15 as I am today. (PRAISE. That's a very good thing.) Growth, capability, and independence threatened a relationship I'd built on co-dependency, but now it's only going to strengthen what I build in the future– and this time around, it's going to be for me. And I want to say one last thing. I don't hate Roy. I love the man, and I hate how weird our five funky, glorious, difficult, fun years were together. We were really bad at money and we proved to be bad at being married to each other, but that doesn't mean those five years didn't count. I listen to Kesha's Praying and I send all the good vibes his way, wherever he is now. I hope he finds his peace. I'm finding mine.