The Financial Confessions: "Responding To A Craigslist Job Ad Cost Me $300"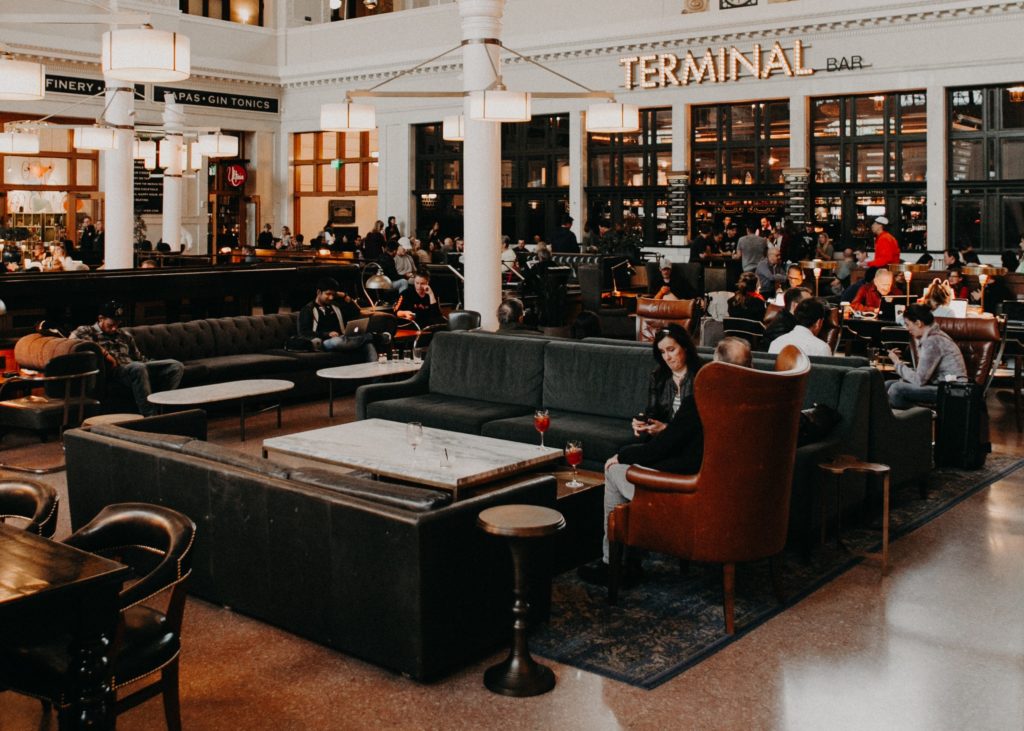 Everyone makes mistakes in college, and I was no exception. Unfortunately, mine cost me several hundred dollars. It happened during my Junior year. I, a naïve and unsuspecting liberal arts student, was hungry for pocket money to keep up with the adventure-filled lifestyle that so many of my peers were enjoying in New York City. Midway through my undergrad education and finally able to take advantage of free periods during the day, I decided to live my own version of the NYC dream and audition for off-Broadway shows and movies. What a life, I thought, to sip cappuccinos as a "café extra" for a few hours in the West Village before rounding the corner to make it in time for the start of French class. Nothing could be more glamorous.
I responded to a Craigslist ad for a modeling agency seeking talent. "New faces needed! All ages and sizes welcome." It listed a number, welcoming me to call for further details. I should have been weirded out that there was no website, but I was too caught up in the dream to let such concerns slow me down. Two days later, I was handing over $300 in cash to the woman I spoke with on the phone at a Starbucks in the Flatiron district. She bought me coffee and talked to me about the importance of a portfolio. The cash was for professional headshots I would need for said portfolio. It was also more than a month's worth of my work-study stipend.
Before the photo shoot, I received an email detailing how I should style my hair (straight and out of my face) and what types of clothing to bring (solid black and white shirts, a professional outfit, and a simple black dress). Based on my earlier discussion with the woman who set up the photo shoot, I planned on meeting a professional photographer with years of experience who was willing to coach a novice like myself.
The photo shoot was nowhere close to what I expected. I was ushered into a brick-walled space in midtown Manhattan with standing lights and a wooden stool. The photographer didn't even allow for an introduction before clicking away on his Nikon. Pose adjustment. Click, click, click. Pushing hair out of my face. Click, click, click.
Within the 2-hour window, I changed three times, posed awkwardly on and against the stool, and had none of my questions answered. At the end of the session, I was told I'd be sent 100 of the 300+ photos taken via email. There was the option to pay $50 for another 100 photos. I declined and made my way back to my apartment in a haze. Two days later, I received an email with a zip drive of my 100 photos. In some of them, you can tell I was in the middle of speaking. In others, the angles he shot from made me look much heavier than I am. This from a seasoned professional? If I didn't see the red flags before, they were unavoidable now. After painfully clicking through all of the jpegs, I dragged 15 acceptable ones into a folder on my desktop aptly named, "Photoshoot?"
A few hours after getting the photographs, I received a call from the woman I originally contacted online. She informed me how "commercial-looking" the photographer thought I was, and if I met her in an hour with $200 in cash, she could get me an audition for a Gap commercial. Exclamation point. Exclamation point. At this point, I had conducted a simple Google search that warned me of scams like the one I was wrapped up in, and I politely told her to impose her con on someone else. I hung up the phone without averting my eyes from the babysitting job board I was perusing on the NYU student portal. I determined that my free time would be better spent babysitting, where I could at least get paid a decent hourly rate for play-acting.  
Even though this experience left me feeling completely moronic and ripped off, I am better off because of it. Throughout the rest of my college career and beyond, I have been confronted with con after con. New Yorkers, ever have someone wave you down in Union Square telling you a salon is looking for girls with your "look?" Avoid them. If my embarrassing financial mistake taught me anything, it is to be discerning, especially when it comes to my money. Even writing this, I answered a call from a charity I recognized and told the caller I only make donations online. Between living expenses and trying to build up my savings, my remaining fun money for the month is precious enough without some schemer trying to take it from me.
At the time, I was hard on myself for falling for this scam. But now, I would tell my younger self that it's okay. Money blunders are inevitable, and if I was going to endure one, I am glad it happened when I was young, when I had less to lose and everything to learn. It hardened me in a way only being taken advantage of financially can, and made me more careful and protective of my money in the future. I read about many different types of online scams, learned to check the sender's email from a message claiming to be my bank, and I point to my phone when random strangers try and grab my attention on the street. This attitude shift towards finances has helped me save a great deal during my career, and I'm savvier because of it.
Image via Unsplash
Like this story? Follow The Financial Diet on Facebook, Instagram, and Twitter for daily tips and inspiration, and sign up for our email newsletter here.