The Popular, Time-Saving Travel "Hack" That May Or May Not Be Worth It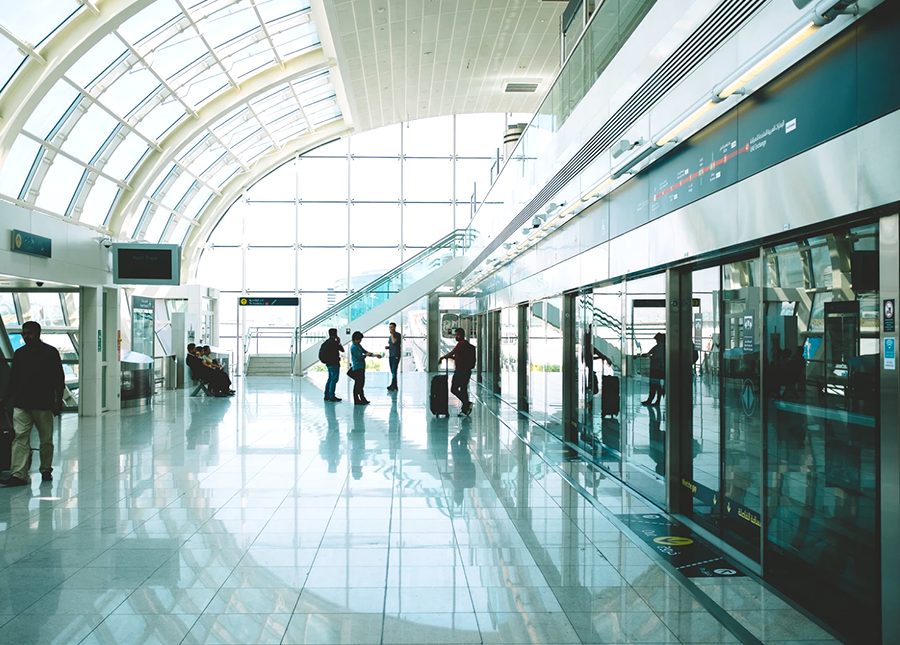 After I moved to New York City, I found myself traveling even more than before. Holidays now mean flights home. Family vacations mean some extra flying and coordination. But, don't get me wrong, I am not opposed to these extra flights — it all means extra airline points for fun trips in the future! So, like many frequent fliers, I invested in a good airline loyalty program and TSA PreCheck.
In the simplest terms, TSA PreCheck is a dedicated line that makes getting through security a breeze at the airport. There are little perks (like not having to remove your shoes or belt or take out laptops or toiletries) and it's typically a great way to get to your gate in the shortest amount of time. Often, this is a good option for people who travel regularly for business or for leisure.
These luxuries aren't free, though. TSA PreCheck costs $85, and its sister program Global Entry costs $100. So before shelling out the cash on TSA PreCheck, weigh the pros and cons with your bank account.
The Application Process
Applying for TSA PreCheck is super simple. The online application takes about five to ten minutes to complete, and asks for basic personal information plus any criminal history and your passport details. After completing the online application, it's a waiting game. I heard back regarding my application within about two weeks and set up an in-person interview. The interviews fill up quickly, so I had to push this off a few weeks.
The interview is meant to confirm the information submitted online, and it's also where you'll pay the non-refundable fee. In a few days, I received my known traveler number through email (which is what you input on ticketing sites to confirm your PreCheck status), and this all came in the mail as well. Overall, the application process was simple and went by relatively quickly!
My First Impressions
Just a few days after I finalized my TSA PreCheck information and received my known traveler number, I traveled to Iceland. Unfortunately, my terminal in New York did not have a PreCheck security line, but it was early enough in the day that I breezed right through. So, my TSA experience was easy overall, but I think it would've been simple regardless.
Shortly after this trip, I headed to Las Vegas, Nevada. Again, my gate in New York did not have a PreCheck security line, but there was a PreCheck line in Las Vegas for the flight home. Unfortunately, though, it was quite full and moved slower than the regular line. My first two travel experiences with PreCheck proved not to be enhanced or swifter than if I did not have PreCheck at all, so it was a disappointing start.
The Pros and Cons
Pro: PreCheck Lasts 5 Years
The fee for PreCheck can be pricey, especially if you work within a tight budget, but this membership lasts five years! That makes the investment well worth it for some, and you don't have to worry about renewing or upgrading for a long time.
Con: Some Airports And/Or Terminals Do Not Have PreCheck Lines
The first time I flew with PreCheck, I was so excited to jump into the exclusive line. But, to my disappointment, my terminal at JFK did not have a separate PreCheck line. So while security should've been a breeze, I still had to unload my electronics and remove my shoes. I'd recommend checking this before your flight so you can allow the right amount of travel time to your gate.
Pro: You Can Leave For The Airport Later
Growing up, my family was always the group who arrived way too early to flights, and I've become accustomed to doing this. But, with PreCheck, I can generally leave later knowing my security lines won't be too long.
Con: You Still Have To Deal With Customs
Flying domestically with PreCheck is really great, but my first trip with PreCheck was out of the country. So, when I arrived back in the States, I had to go through the dreaded Customs lines. While boring and annoying, I typically don't mind going through these lines, because I'm not usually in a rush. But then I saw a family with Global Entry get to cut the lines. If I had done more research, I would've invested in Global Entry rather than PreCheck to live these luxuries for only $15 more.
So, Is It Worth It?
Overall, I have personally not been thrilled with my TSA PreCheck. While I do enjoy the times that I can utilize it, there has still been a line of others with PreCheck, so there is some inevitable waiting. It's really nice not having to remove shoes or laptops from your carry-on items, which speeds up the typical bottleneck going through security. Aside from this, though, I'm unimpressed. If you travel a lot out of airports that have PreCheck lines (and on airlines that are compatible with it), it may be more worth it — but do your research beforehand.
Angela is a full-time marketer with a passion for travel and protecting this pretty Earth. She lives for foreign food, language, and culture! In her spare time, she blogs about her travels. You can find her on Twitter @anzawose.
Image via Unsplash