The Real Cost Of Living In Paradise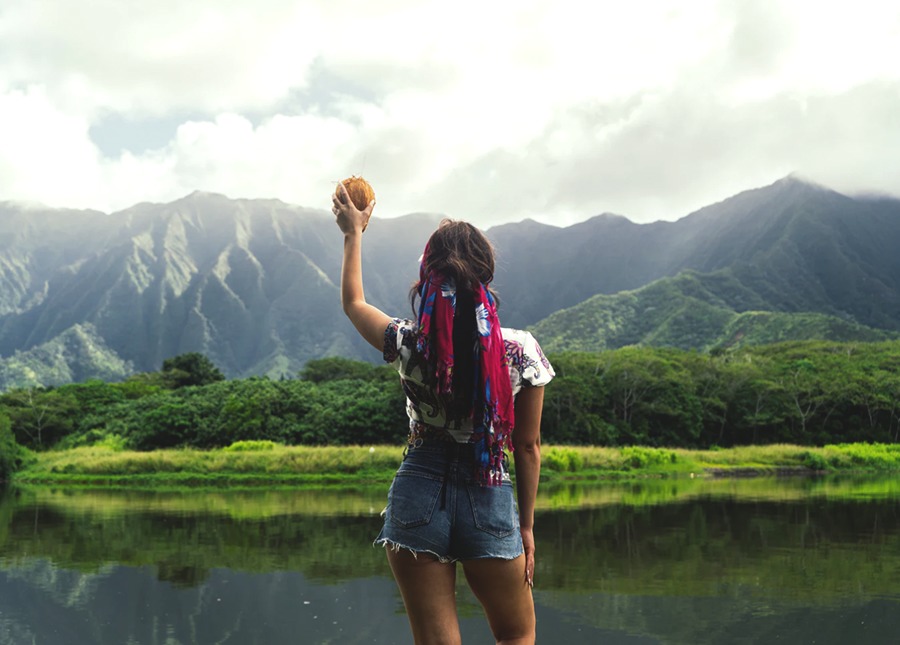 Ahhh, paradise. The word often used to refer to tropical island destinations, and quite often my home island: Hawai'i (cue ukulele playing and local musician singing "Somewhere Over The Rainbow"). I'm sure at some point in their lives, people think about what it would be like to live in Hawai'i. Maybe you've visited at some point and fell in love with the beach, the slow pace of life, or the welcoming posture toward people and visitors that we call the "aloha spirit." Or maybe you haven't visited at all, but you look at online reviews and gorgeous pictures of a waterfall or sunset over the ocean, and you just can't help but think living there would make life so enjoyable.
Well, as a local who has lived in Hawai'i her entire life (except for leaving temporarily for college), I think I have a pretty accurate view of what it is truly like to live in Hawai'i. Let me tell you, no matter where you live, there will always be issues or parts of living that are distasteful. I'm not here to be a downer, but I am going to help you be realistic by showing you the true cost of living in Hawai'i, and how hard it can be to make a living here.
Highest Cost of Living
As one can expect, the general cost of living is expensive due to our need to import almost all of our goods by sea or air. According to the Missouri Economic Research and Information Center, Hawai'i had the highest cost of living out of all the states at the beginning quarter of 2018, accounting for categories such as housing, groceries, transportation, utilities, and healthcare. For real cost examples, a website called Expatistan shows you averaged prices of goods, rent, and entertainment based on data contributed by users. Here are some examples of the prices of consumer goods sold in Honolulu, the state capital: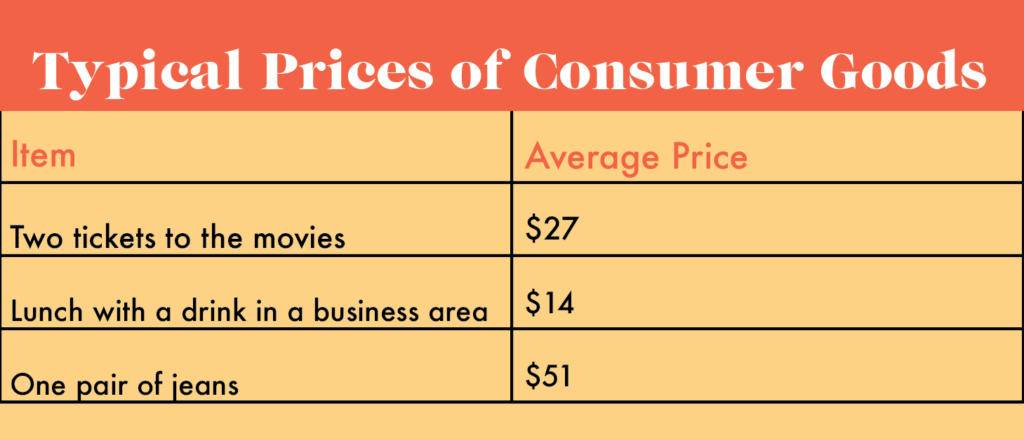 The trend of high costs also spills into expenses such as gas and electricity. Hawai'i has the highest average gas price and the highest electricity price out of the country. Despite the efforts to use renewable energy sources, such as solar voltaic systems, the majority of our electricity is still produced using oil, which often has volatile costs that carry over to the cost of electricity.
However, even when oil prices drop, electricity costs in Hawai'i still remain high. This is because, after the base charge of fuel and charges related to operational costs and alternative energy research, a Hawai'i electricity bill includes an additional charge based on a "decoupling" policy. The policy allows Hawai'i Electric Company (HECO) to charge the customer a certain amount per kWh in order to cover fixed costs and make sufficient revenue. This policy came into effect as HECO had concerns about being able to retain profits as it lost electricity sales due to the promotion of utility energy efficiency and alternative energy resources.
While decoupling allows HECO to remain in business even while electricity sales decrease, decoupling costs have become too high and resulted in excessive electricity bills, even while Hawai'i residents use less energy than the average American population. State regulators have also been worried that the decoupling charge will become an even bigger burden as more people switch to solar energy, leaving fewer and fewer electricity customers to cover the decoupling charge. There also may not be enough safeguards to make sure the company isn't using the policy to take advantage of customers.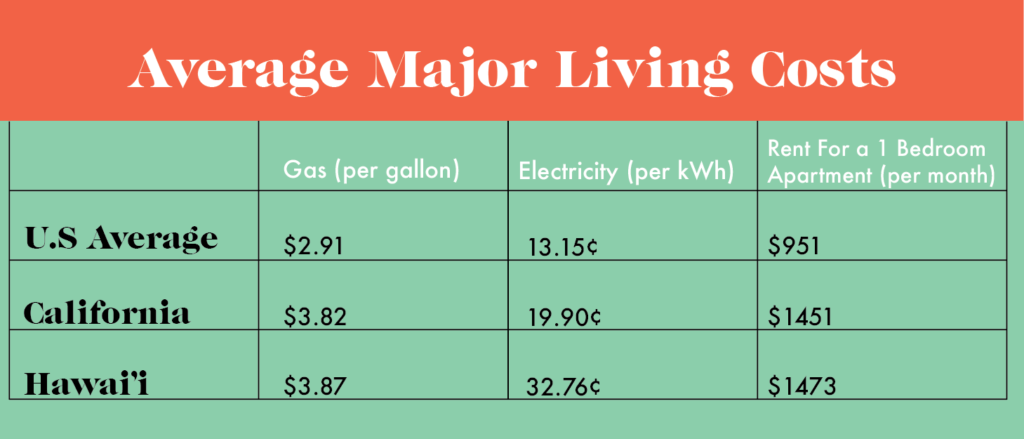 Highest rent
The biggest concern for Hawai'i residents is the cost of rent. State research used 2016 data to show Hawai'i had the most renters spending 35% or more of their household income on rent. The state also had the second most number of homeowners spending 35% or more of their household income on mortgages. There is a major shortage of affordable housing because many units are owned by nonresident investors and are converted into vacation rental units (VRU's). According to a report posted by the Hawai'i Appleseed Center for Law and Economic Justice, the number of VRU's has increased by 35% over the past two years, and up to 93% of them are for whole units rather than just one room in a unit. One in 24 units is a VRU in the state, and 52% of all the VRU's are owned by nonresidents, meaning that the money does not stay in the local economy.
Vacation rental units are more popular than long-term rental units because they bring about 3.5 times more revenue. While vacation rental units could mean increased tourism spending and state tax income, it ultimately creates a shortage of available units in the housing market for locals, which further raises housing costs. VRUs also get a bad rep for often being illegal. Some rental unit owners do not report their income and evade general excise and transient accommodation taxes. Recently, the state of Hawaii sued Airbnb, a vacation rental site, for information on local Airbnb owners and their rental income in order to make Airbnb owners fully pay their due taxes.
Lowest Real Wages
A factor that truly makes it hard to make a living in Hawaii is the low wages that barely make a dent in living expenses. Hawai'i residents earn the lowest real wages in the country if you adjust for cost of living. Hawai'i's economy is dominated by tourism. While tourism continues to prosper and create demand for labor, the wages in the service sector just aren't enough to cover living expenses. On October 8th this year, 2,700 out of 3,500 workers at the Marriott hotels in Hawai'i walked off the job and started a strike against unfair wages and working conditions. They are still currently on strike and will continue until the owner of the Marriot hotels, Kyo-ya Hotels and Resorts, agree to negotiating contract obligations.
Hawai'i has experienced little growth in better paying industries such as technology because tech firms want to start or move to cheaper states with lower housing and business costs. Everything is connected and stays in a slow economic cycle with slow progress. Due to the shortage of affordable housing and skilled labor, the state's economy is growing slowly in spite of its low unemployment rate. For someone to just make a living, they would need a living wage of $16.03. However, the current minimum wage is $10.10 per hour.
With these circumstances, it's not surprising that many locals experience homelessness. In December 2017, Hawai'i had the highest per capita rate of homelessness in the country. That was even after a 9% drop from 2016's rate. The rate of homelessness has continued to drop this year, but the problem still prevails. I'm sure those who have visited have seen the numerous homeless individuals sleeping in areas such as Chinatown or Waikiki. Even if an individual or family is not homeless, they may be living paycheck to paycheck, or forgoing food in order to afford medical insurance. Many fortunate adolescents, like me, live with our parents longer than we would like in order to save on living costs and work on establishing our careers.
*****
Amidst all the prices, facts, and tidbits of news I've shared, I hope people don't think I dislike living in Hawai'i, or that I'm trying to discourage anyone from moving to Hawai'i. Rather, I wanted to show a different story of Hawai'i that is not mentioned often. The beautiful parts, such as the beach, weather, and the aloha spirit, as well as the not-so-pretty parts, such as the history and the struggles of making a living, together make up the ongoing story and soul of Hawai'i. I am proud to have been born and raised in Hawai'i. It is because of my love for my home and my fellow locals that I want to make sure Hawai'i is represented fairly to the masses. In more ways than one, paradise comes at a cost.
Carole is a somewhat quiet individual who loves to express her voice through creative endeavors. In her spare time, she likes to breakdance, write, and sing when no one is listening.
Image via Unsplash
Like this story? Follow The Financial Diet on Facebook, Instagram, and Twitter for weekly tips and inspiration, and sign up for our email newsletter here.