The Treat Yo' Self Emergency Kit Supplies You Need To Get Through The Work Week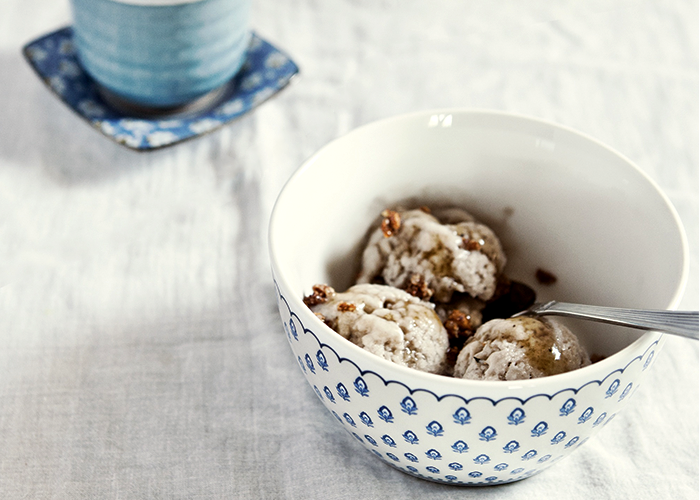 Some days, my willpower to save money and sit my ass at home is greater than others. I usually don't have a huge issue with knowing when to say "enough is enough," and turn down the speed with which I'm spending too carelessly. However, it always seems as if there is an event to celebrate, a birthday to toast, a holiday to indulge in, etc. These one-off days tend to create a kind of ripple effect where, for a few days afterward, I find it difficult to rein myself back in. This is why on any given day of the month, my degree of saltiness toward spending $4 on a latte can vary greatly.
Here at TFD, we fully believe in the ability to curb one's penchant for spending and budget our precious money more effectively. However, it does take a little planning ahead and a degree of resourcefulness to keep yourself occupied and distracted from spending in times of wEaKnEsS temptation. Below is a little graphic comprised of 11 excellent treat yo self items that can go into your very own emergency kit for when you feel like you need a little nudge in the right direction. Check them out!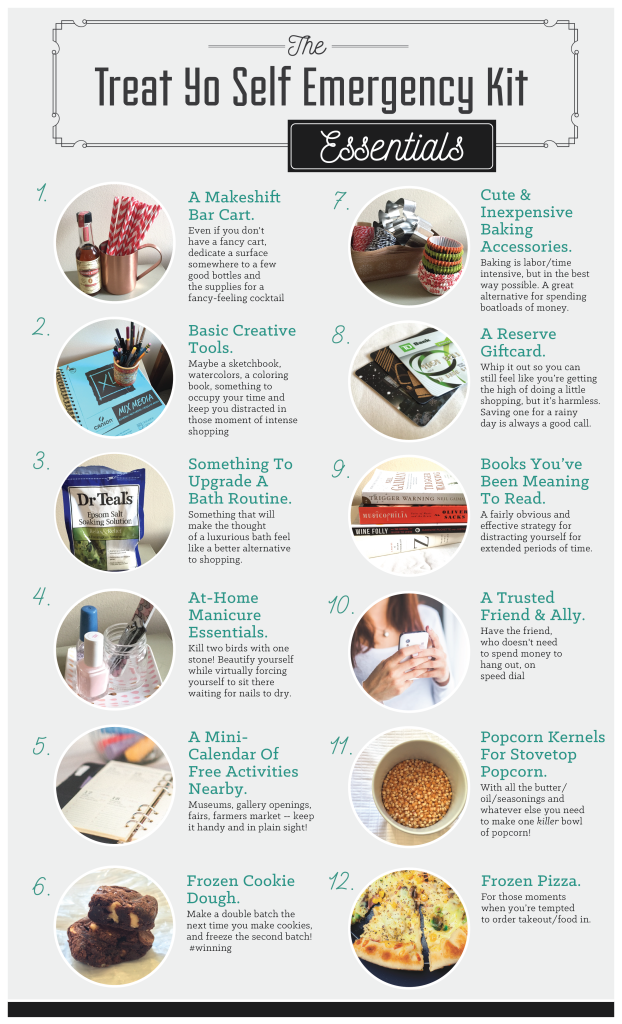 What are your treat yo self emergency kit essentials? Of course, everyone's kit will look different depending on what they have on hand and how many items they choose to stock up. The idea is to create a small store of physical things that can act as a visual cue to remind yourself that there are other things worth doing with your time and money. If you think creatively, you can most likely think of several dozen activities in which you can partake, which barely cost a dollar.
Feel free to share any additional ideas in the comment section below. I'll be scouring them because I'm always in need of distractions to keep myself from spending =/ #Truth.
Top image pic via Unsplash