What Actually Happens When You're Not In Love With Your So-Called Dream Job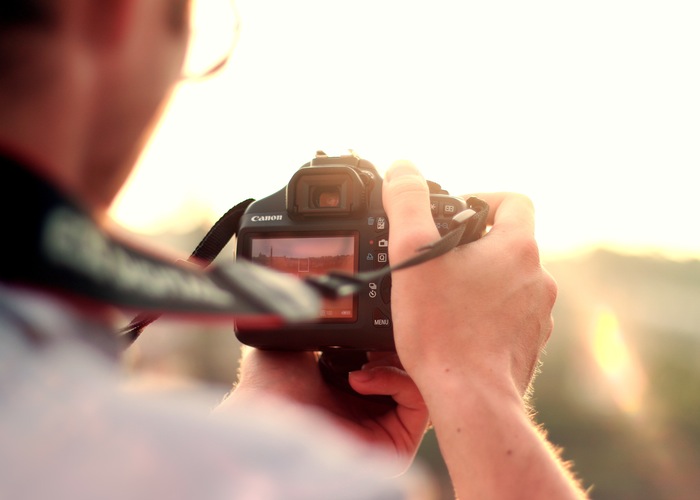 I started grad school with a plan. I was going to be a professor of art history. My dad is a professor. I knew the life, I knew the perks. I had a plan. Then, four years into what would ultimately be seven years of school to get my PhD, I realized (for various reasons) that I didn't want that life anymore. So, while I knew I wanted to finish my dissertation and earn the right to be called Dr., I also knew that the second I graduated, I wanted to look for a different sort of job. I wanted a totally different career. But, at that point, I had no idea how to go about getting one.
For lots of people in my situation, it would have made sense to quit grad school and move on to something else, which is a path I totally support. In fact, I would tell most people to not continue grad school if it's not something they really want. Because I liked my project, I had funding, and I didn't know yet what else I wanted to do, it made more sense for me to finish. But, it would also have been fine (and, in some ways, easier to explain in later job interviews) if I had stopped after my master's. Even if it doesn't feel like it's alright, you're allowed to admit to yourself that you aren't where you want to be.
While it seems catastrophic, realizing you're in the wrong career happens to people all the time. The life of picking a career at 18, 20, or any age and then sticking with it for life is not for everyone. And while "career change" seems like a daunting phrase that's more applicable to people going through their mid-life crises, it's actually something that young people need to be ready to embrace. Whether it's realizing that your first post-grad job isn't anything like you imagined, or finishing grad school only to find that the profession you've been working toward isn't the one you want, we have to accept that, while changing our mind is scary, and requires a lot of hard work and saving, it is okay.
Through my challenging journey after grad school, I've learned the following four things about giving up the career path you've been working toward for so long and starting fresh: 
1. You're going to have to explain yourself a lot. Whether in cover letters or interviews, people are going to want to know why, if you have a background in studying the migratory patterns of pelicans, you all of a sudden want to design bicycle spokes. You need to have a good, thoughtful answer for those questions. Even if it's based on the simple fact that you're no longer interested in pelicans, you're going to have to be able to explain it well.
2. You need to be prepared to start at the very bottom. With career changes, sometimes you get lucky and are able to convince new employers that all those pelican-studying skills are going to be useful for your new bicycle-spoke career, but more often than not, you're going to have to go all the way back down to entry-level. If that's where you were in your career anyway, that's no big deal. But, if you (like me) have a master's or a PhD and all of a sudden you're working an entry-level job in a totally different industry, you have to be humble and accept that for this new role, that's where you belong. Hiring managers value experience in their field more than almost anything, so if you don't have that, it doesn't matter how many papers you've had published on a different subject.
3. You have to think carefully about how your previous skills and experience can translate to a new role. Every job leads to the development of certain skills, but when you're preparing for a career change, you need to figure out what your transferable skills are. This is where more general skills that you've honed come into play. For example, if you used to be a copyeditor, you probably have a finely-honed attention to detail. If you used to work in customer service, you might already have the people skills for a client-facing role at a new company. 
4. You must stop letting your old goals define you. After I finished grad school, I talked too much about my dissertation and teaching in job interviews, even for jobs that had nothing at all to do with my degrees. Not surprisingly, it resulted in precisely no job offers. I was presenting myself as a grad student, rather than being straightforward about the job I truly wanted. It's a balancing act because you have to discuss your experience, but a lot of it also has to do with how you frame it. I should have talked about my dissertation as the multi-year project that I planned and executed from start to finish because that means something to managers (whereas obscure details on Renaissance lady tombs is less their territory). When I was discussing my teaching experience, I should have used it to describe my management and relationship-building skills. When you're trying to change your career, do not sound like all you know is what you used to do. You need to sound like you know what you want going forward. 
It's okay to realize that what you thought was your dream job isn't your dream at all. You are not the first person to feel like you're striking out before you made it to the fifth inning of the game. We need to stop looking at career change as something that is only acceptable for those who have been in their industry for 20 years and are "ready for something new." You have every right to be discerning about your future. But it's up to you to make a change, and that requires a lot of introspective work because you need to figure out what you'd rather do instead, and what you might be qualified for. And while making that leap can be intimidating and is almost never easy, with some thought and preparation (and diligent saving), it is not only doable, but is also incredibly rewarding.
Brenna Graham is an art history PhD who writes and works in Wisconsin. She chronicles her travel adventures on her blog. 
Image via Pexels