What Happened When I Spent My Whole Paycheck For The First Time In 10 Years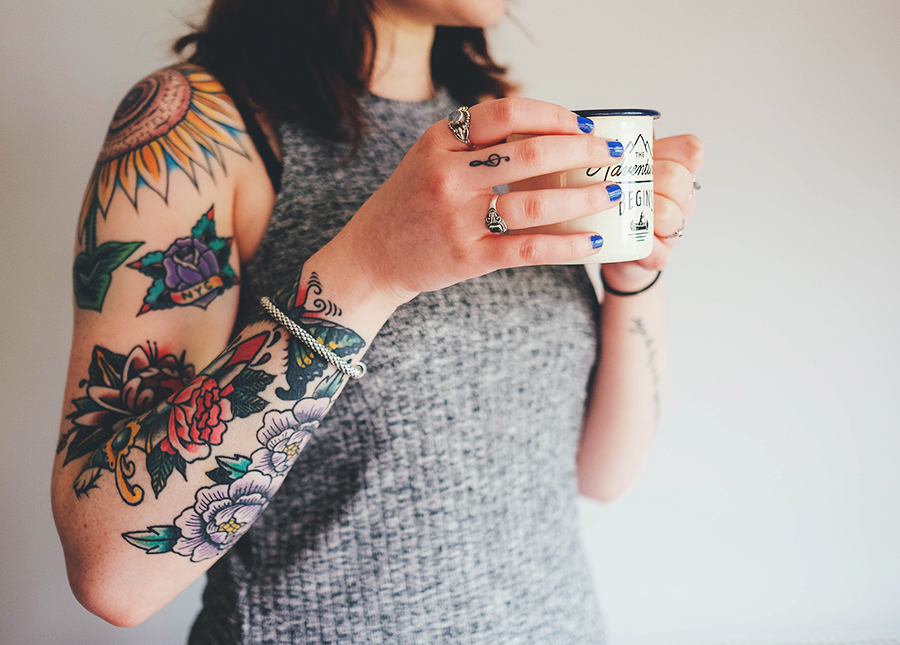 Back in 2004, I got my first real paycheck from a part-time job in retail. Working five hours every Saturday for a month earned me $100. I felt rich. I felt like I could finally buy what I really wanted, so that's what I did. Within a few days, I'd spent my entire paycheck. After a few paychecks, though, I started to wonder what I had to show for the time and energy I had exchanged.
I can't remember what I spent the money on, but even then I started to think there had to be more to money than just earning and spending it. I thought about moments growing up when money was tight and realized it would be prudent to put money aside. I started saving around 10% of my paycheck every month, and almost 15 years later, I hit a major milestone of saving around 70% of my paycheck in July 2018.
Why now?
So, why, after over a decade of religiously saving something from every paycheck, did I decide to spend nearly all of my paycheck? There are two main reasons. First, I have items that I use frequently that I hadn't replaced in 5-10 years, such as bed sheets, bath towels, black pumps for work. Second, I needed to spend about $2,600 on my new credit card within a fixed period to qualify for a huge air mile bonus.
You may be thinking, "Surely it's not worth spending more than you normally would just to get lots of air miles?" But after hitting some key financial milestones (like saving up a downpayment on a house, but deciding against a purchase), I decided that since I love to travel, it'd be good to build savings that help me go further with my travels, i.e. collecting air miles. I did my due diligence and picked a card without a fee, so my only requirement was the minimum spend.
Lessons Learned
Being habitually frugal, I was a bit nervous about spending my whole paycheck, but I reminded myself that since I spend at least $2,600 a year, I may as well group my purchases early on so that I could qualify for the bonus. After a few months of planning the timing of a credit card application, I committed myself to replacing a lot of items that had worn out months ago. Here's what I learned.
Spending high. The high you get from spending money is very, very real. The high felt even more pronounced as a self-confessed savings addict. It was like eating chocolate for the first time in a year. It's hard to tell whether I felt good because I was spending money or because I was buying something that I had wanted to replace for a long time, but either way, it helped me empathize with shopping addicts. I imagine shopping addicts feel this high with every single purchase. That's overwhelming. I used to feel this high, which is why I used to buy more than I needed, but I know that this habit can be rewired. My regular highs now come from seeing the returns on my portfolio, and yet I can still be susceptible to how it can feel momentarily good to buy something.
Frugality is in my veins. Even though I was spending more than I was used to in a short space of time, I was still really intentional with my purchases. I used cashback sites, browsed sales sections and applied promotion codes to ensure I still got the best deal. I also answered three questions: How will this add value to my life? Will it take much time and effort to look after? Do I have space for this item? Minimalism has played a big role in how I spend my time, money and energy, so asking these kinds of questions helped me stay accountable.
Guilt. The joy of spending is always coupled with a healthy dose of guilt. Not long after the high of purchasing something and then opening up the package, I felt guilty. Look at all of this packaging. What about the gas the company used to deliver this to me? Did I really need this right now? Shopping responsibly is a big part of my ethos. We all need to consume items and services, but being in the first world means that what we define as necessary is questionable.
Time and energy. Shopping and spending money takes up a lot of time. I've spent years disconnecting myself from the consumerism that we're bombarded with on a daily basis. One of my worries about this experiment was whether I'd undo all the work I'd done mentally to disconnect spending money with improving my self-esteem. Thankfully, a month on, I've managed to spend very little, and I don't miss my month of "spending big."
Social spend is a good investment. I spent more time with my friends eating out. I was breaking one of my own rules to cook and host at someone's house, but it felt good not to worry about whether my apartment was presentable or trying to stay on top of the washing up so we didn't run out of crockery after each course. I also live in one of the best foodie places in the world, so it felt good to try out some new restaurants.
My greatest takeaway
This isn't an article to encourage you to live paycheck to paycheck, but rather an attempt to highlight some of the issues that we encounter when trying to break out of this vicious cycle. There are situations that we can find ourselves in where we have little choice to live in any other way, but for many reading this site, this isn't the case.
So, what's this experiment taught me? The first step of breaking out of living paycheck to paycheck is by checking our emotions when we spend money. By anticipating how we feel and acknowledging that the high of buying something rarely lasts before being replaced with guilt, we can better prepare ourselves emotionally when we get our next paycheck.
Maureen writes on personal finance for millennials. In 2017, she released her first book: Your Money, Your 20s. Since releasing her book, she has written several online courses on money management and investing. She is a big fan of index funds and started investing in the stock market aged 22. Since then she has invested in peer-to-peer lending, renewable energy, and crowdcube businesses. You can read more of her work at The Life-Life Balance.
Image via Unsplash