What It's Really Like To Monetize My Hobby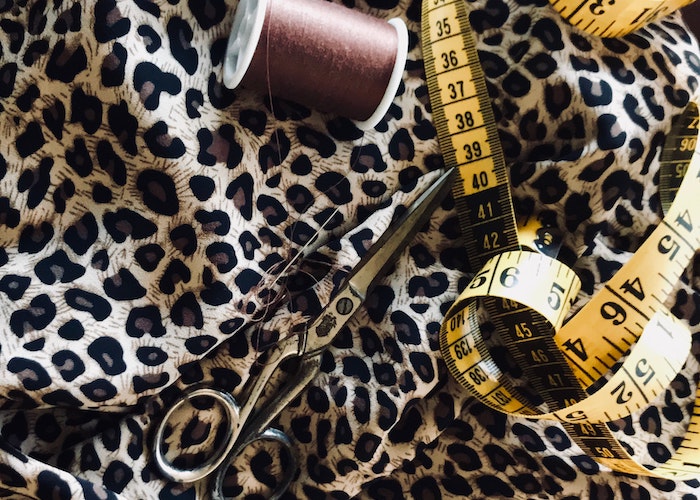 Since a kid, I've always gravitated towards crafts. When I was younger, I used to paint rocks and give them to my family members as gifts. My dad still has one I made for him; it's a picture of a hand-painted watermelon and it reads, 'Dad Roks!' 
As a coastal child, I'd collect shells, beach glass, driftwood… a hoarding habit my mom questioned, but I always had a plan to use them later. I made hemp necklaces at summer camp, and beaded chokers and bracelets, and sold them on the side of the road. I'd create with what I had, and beam with pride as I unveiled my art to family.
This year has brought back my connection to crafting. Many of us have been given extra free time with the world's shutdowns, meaning there's more time at home to explore old hobbies or revisit shelved dreams. Thankfully, making things with your hands is also proven to improve your mental health, as well as soothe anxiety and decrease stress. Creating brings me a sense of purpose, satisfaction and pride in a time that often feels flat. 
From weaving to beading to collaging, making things is a practice that has captured my attention once again. But hobbies can be pricey, and I can only make so many necklaces for myself. So, after a few expensive trips to the bead store, my crafting partner/roommate Emma and I decided we would start selling some of our creations. 
While this venture is still very new, there are some things we've learned along the way that would be helpful for anyone looking to turn their hobby into a small business, too.
Step 1: Determine Your Brand 
Armed with our new jewelry-making supplies, including: ample plastic beads, colorful chains, kooky clasps and shiny new tools, we spent a few evenings exploring exactly what we wanted to make. We got inventive with our materials, making a variety of items like chokers, bracelets and keychains. But we wanted to focus our business on something particularly timely, so we decided to sell mask chains. 
View this post on Instagram
If you're unfamiliar with this item, the chain basically secures onto your mask so you can take it on and off without touching the contaminated part. (Plus, this makes it easier to A) not lose your mask while you're out and about, and B) make a cute statement in a sea of masks. While we can definitely expand what we sell eventually, I think narrowing our focus to one kind of product helped with the launch of our business. 
Spending time to determine your brand is a key first step. It's a fun part of the process, but it's also overwhelming! I recommend keeping a notebook where you can jot down thoughts on branding, business names, product ideas and even social media captions as they come to mind. Things will fall into place as you keep track of your ideas. 
Step 2: Create And Test Your Product
Once you decide what you'd like to sell, it's time to make your product stock. Even if you're planning to sell by custom order only, this is your chance to make and test different styles before advertising them. This will be an initial time and financial investment upfront, but it's a key step to ensuring you're confident in what you're selling. 
A great way to product test is to give away a few items to loved ones. Let them test out your product and give you their honest opinion before purchases are made. 
This stage is also the chance to figure out how much it costs to make your product, and how much you'll charge for it. A good way to evaluate this is to check out similar shops and items for sale and do a price comparison. From here, you'll have a strong sense of the market and will be able to see where you fit in. You should also decide how you will deliver the product (pick up only vs. delivery, shipping and costs, etc).
We are currently selling several different types of chains, and have a cost breakdown of the materials in a spreadsheet. For example, our snake chain style costs $7 to make, and we sell each one for $15. Up until last week, we were donating our funds after cost. Moving forward, we'll be donating 50% of the proceeds. 
Since the business began as a fundraiser, we are just breaking even about a month after our launch. However, we now have a stock of tools and materials to sustain us moving forward without much more investment needed. 
Step 3: Establish Your Presence 
Now's the time to show people what you're selling! The first step here is to take some photos of your products (this is a major reason to create a varied stock as mentioned above). Perhaps wait until a sunny day to take photos, either outdoors or in your home with the light streaming in. 
Once you have some photos, decide how you're going to sell. Depending on your ambitions, you might want to either advertise and sell through Instagram (via direct messages and money transfers), or set yourself up on a more official platform like Etsy, or create your own website. Because we're starting really small, mostly selling to friends and family, my roommate and I are selling directly through Instagram. This offers quite a bit of flexibility because we can communicate with customers before orders are placed.
But Etsy has its perks, and many makers have taken to the platform during the pandemic specifically. As this article from The Verge notes, some "mom-and-pop" Etsy shops have made up to one million dollars selling homemade masks since the demand exploded in March. Although the platform charges a 5% transaction fee, its e-commerce tools will save you time, and empower you to grow your business to a larger customer base. 
Whether you decide to sell through Instagram or not, you should definitely set one up. This is a great way to introduce your brand to the world, market your product and engage with your customer base. 
Step 4: Market Your Business
After setting up your platform, market yourself on social media as much as possible. Instagram has a "follow people you know" tool, through which you can get in touch with folks in your direct network. You can also share your profile on your own personal account, encouraging your community to follow you or head to your online shop. 
It's important to keep the momentum going post-launch, too. Ensure to continue posting and advertising as the initial hype wears off. One way to do this is to encourage your first customers to share and tag your profile — this is a simple way to accumulate genuine user-generated content that you can use to market your product (with permission, of course). 
Step 5: Make Some Cash
Now we're getting to the good stuff — the fruits of your labor. You can finally get some returns on your time and financial investments. When the money starts rolling in, I recommend starting a spreadsheet to keep track of your income. This way you can balance the cost to make the item and your earnings. Plus, you can easily total your income when tax time comes around. 
Something else to consider is your impact. With so many social justice initiatives going on right now, you may want to donate a portion of your proceeds to a cause close to your heart. My business partner and I are both very passionate about community involvement, but neither of us has much extra money in our budgets right now. So we decided that, after material costs, we would donate proceeds to a local support network in Toronto. In a time when many of us are confined to our homes, it's easy to feel helpless amidst the injustices in the world. Making a small difference has given us a sense of purpose.
Overall, it's been a positive experience. Running your own business, no matter how small, has its ups and downs. For us, there's the joy of seeing happy customers wearing their product and tagging us on social media. There's also the stress of filing orders, figuring out inventory, investing upfront, and getting everything organized. But at the end of the day, this endeavor has given me a creative pursuit that's meaningful — and that's a feeling I treasure, especially this year.
Whatever you decide to sell, I hope that your endeavors can bring some inspiration to your life, too. 
Ashley is a freelance writer and on-going contributor at TFD based in Toronto. An avid traveler, she recently returned home to Canada after two years living abroad in Vietnam and Japan. She loves to read, try new things in the kitchen and get outside. You can learn more about her work here and can follow her adventures on Instagram @ashley_corb. 
Image via Unsplash
Like this story? Follow The Financial Diet on Facebook, Instagram, and Twitter for daily tips and inspiration, and sign up for our email newsletter here.