What It's Really Like To Win A Deal On Shark Tank (From 2 People Who've Done It)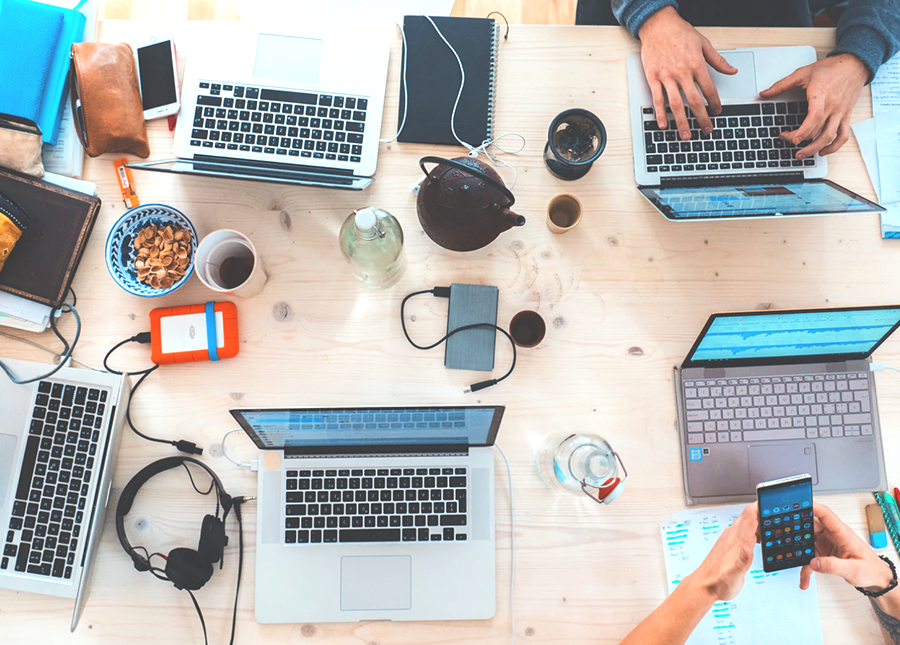 When Columbia University classmates Andrea Sreshta and Anna Stork paired up for a project in 2010, they had no idea their creation would eventually earn them a spot on a 2015 episode of "Shark Tank"—and a $200,000 investment from Mark Cuban. (The popular pitch show was renewed this spring for a 10th season.)
That puts them in an exclusive club: Of the 45,000 entrepreneurs who applied to pitch the sharks in 2014, less than 1 percent got the green light. Even fewer made it on TV.
Here, the best-friends-turned-business-partners — and masterminds behind LuminAID, a rechargeable solar lantern that's been distributed around the world — open up about their time in "the tank."
What's the origin story of LuminAID?
Anna: Andrea and I partnered together for [a graduate-level architecture class] project that had a pretty cool prompt: Design a humanitarian or disaster relief aid. This was right after the Haiti earthquake, and we learned that no one was designing any kind of lighting for disaster relief at the time. Coming up with LuminAID ultimately went beyond the classroom because we saw that it had the potential to really have a positive impact.
Andrea: We made the first 50 prototypes by hand, officially launching in 2011 after each putting in $7,500 and crowdfunding another $50,000. We also leveraged business-plan and grant competitions to help fund our early years. We chugged along and broke $1 million in sales — selling the majority through our website and to NGO and non-profit organizations — by early 2015, before appearing on "Shark Tank."
What drew you to the show, and how did you prepare?
Andrea: We were huge fans! We took a chance and filled out the online application, then got a call from producers about six months later. They had us send them our goals, financials and video pitches before grilling us over the phone to see if we'd make for an interesting segment. We were in touch for around two months before they told us they were going to table it. It sounded like they were blowing us off, but they reached out the following season. Within six weeks (in June 2014), we were in L.A. filming.
Anna: We practiced non-stop, convincing our friends, family and the one employee we had to role play. The one thing we didn't practice was the part where we got offers from every single shark, which is what ended up happening. Receiving five offers showed us the value of our idea and that we were off to a good start.
Why do you think you got picked for the show?
Anna: We waited till after we had been selling our product for two years. We showed traction and customer interest, which was important. Second, I think Andrea and I are both confident in what we want to accomplish with LuminAID, [but also] humble. It's important for people going in the tank and starting businesses to show humility because it communicates a willingness to learn, pivot direction and ask for feedback.
What was it like in the tank?
Andrea: There was definitely some Hollywood magic going on! We went in asking for $200,000 for a 10-percent company stake, but had privately agreed that we were willing to go up to 15 percent. That's the deal we ended up taking from Mark Cuban. We really wanted a strategic business partner, and he seemed like the perfect fit.
Anna: Our segment was edited down for TV, but we answered questions and negotiated with the sharks for close to an hour before making the deal. The contract came a few weeks later and took time to finalize, but we officially started working with Mark about seven months later.
Did you feel intimidated during the pitch?
Anna: The first few minutes are the most intimidating — up until the point where we saw their reaction to our product. Once we saw how excited they were, and it progressed into a Q&A, we felt prepared and confident. It was very scary walking in there, though — just having worst-case scenarios of forgetting our pitch or fumbling our answers run through our minds.
What has working with Cuban been like since?
Andrea: He's been wonderful. We email him on a weekly basis with sales numbers and to communicate any challenges we're having, and he's always really responsive.
Anna: When we were agonizing over copycat companies a couple years back, he gave us the best advice, essentially telling us to focus on making the best product we could. Instead of competing on price, just put our heads down and work. His words really motivated us to just move forward and grow, and that's what we've done.
How did going on the show change your business?
Andrea: It really increased our brand awareness, which helped us break into bigger retailers like Home Depot and REI. Mark and his team have been really supportive in facilitating those networks for us. Since airing, we've grown over five times in revenue. We've also increased the number of full-time employees in the company from two to eight.
What advice do you have for other entrepreneurs?
Anna: "Shark Tank" has really helped provide us with a community of other startups we can ask questions and bounce ideas off of. As entrepreneurs, there are always a thousand questions that come up — about software, systems, salary, payment terms, etc. It's been really helpful to have resources, and we encourage entrepreneurs to join co-working spaces, incubators or even Facebook groups that may connect them with people they can ask quick questions to.
What's next for LuminAID?
Andrea: We are looking forward to expanding our relief aid partnerships and working with more organizations to provide light in times of emergency. We are also hard at work on new products to promote sustainable energy and power use off-grid.
Read the original article on Grow. Copyright 2018. Follow Grow on Twitter.
More from Grow:
Image via Unsplash