What My Solo Trip To Europe Really Cost, & Where I Could've Saved Money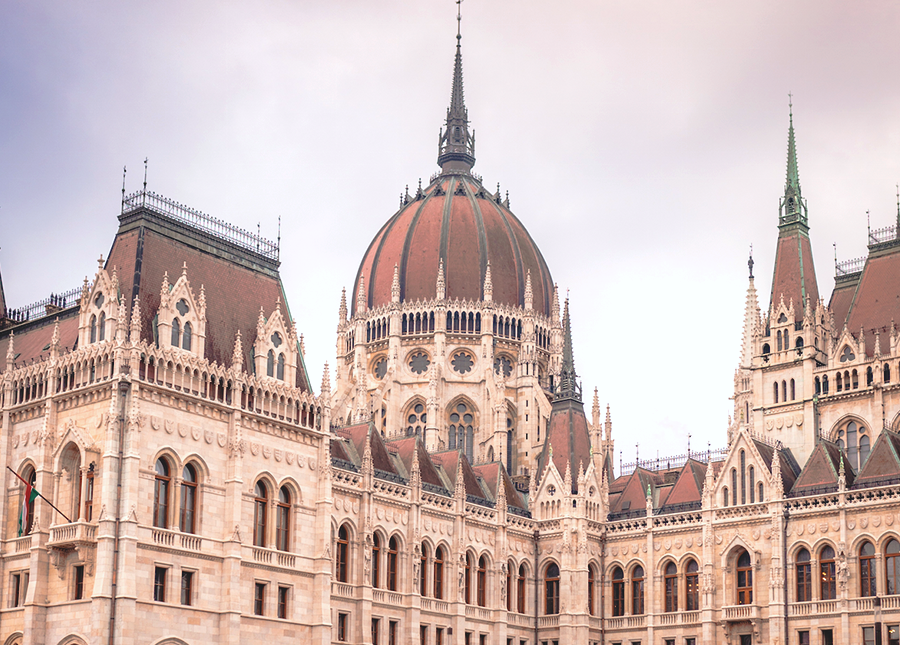 I had a goal for a long time to take a solo trip, and I finally decided to make that goal a reality. Once I decided I was going for it, I immediately booked a trip to Budapest and started planning all the details. I used Travefy to plan my days, store travel documents, and track where my expenses were going for this trip.
Initially, it was a great budgeting tool, but once I arrived, the excitement of being in a new place outweighed my desire to travel on a budget. So what did my trip actually cost? Now that I'm home, I've taken a look at all my expenses and found what I spent and where I could've saved some money.
Getting There
My flights to and from Budapest were the most expensive part of the trip, unsurprisingly. Once I decided on Budapest as my destination, I started searching flight deals, and coincidentally, it was pretty cheap to fly in February. Since I booked all of this in January, though, the last-minute flights were a bit pricey. I figured I'd just book it anyway, as I saw flights getting more and more expensive as I looked into times of nicer weather.
I also bought flight insurance, which I never do, because it gave me an out if I needed to cancel the trip for whatever reason. This was more of a safety blanket for me than anything. Had I not booked last minute, booked over a holiday weekend, or purchased the flight insurance, I could have saved some money.
Total Cost of Flights: $545.69
How Much I Could've Saved: $35-100
Accommodations
Budapest is famous for one of the most elite Ritz-Carlton hotels, but that was definitely out of budget for me. Hostels were widely available in the city and relatively inexpensive. There were options as cheap as $9 per night, but I was really invested in finding a good location and moderate room size. I ended up choosing Hostel One Basilica for a few reasons. The location was perfect, and the rooms were recently updated with good luggage storage options. I also noticed they provide free dinner (on a first come, first serve basis) and other amenities where I could save some money. This averaged to about $24 per night in a six bed shared room.
If I opted for a cheaper hostel option in a different location or a larger room size, I could've pinched a few pennies, but overall, this hostel was well-priced for its value.
Total Cost of Hostel: $76.25
How Much I Could've Saved: $40
Food
Luckily, Budapest was an inexpensive place to visit, and my hostel provided dinner each night, so I did not have to spend much on food. Occasionally, I'd get some local food to try, stop in coffee shops for small bites, or get food on the way home from the bars or clubs. I'm glad I spent money to try some local food, but some of the other food purchases were not necessary. Plus, I ended up purchasing a meal at the airport before I left only to find that I was served dinner on the plane.
Total Cost of Food: $60.50
How Much I Could've Saved: ~$20
Entertainment & Activities
There were a few activities I wanted to splurge on while in Budapest, like the Szechenyi thermal bath, so I was actually expecting this area of my budget to be higher. I skipped paying for some tours and activities so that I could move at my own pace, and it ended up saving me money, as well. The only activity that I think I could have skipped to save money was walking up to Buda Castle rather than taking the funicular.
Total Cost of Entertainment & Activities: $41.56
How Much I Could've Saved: $7.20
ATM Withdrawals
I typically rely on my credit card a lot when I travel, but many local vendors in Budapest only accepted cash. Initially, I took out a large sum of money for my car ride from the airport to the hostel and extra spending money. Aside from that, I only needed to take out money for some local vendors and attendance to the evening river cruise. At the end of my trip, I was getting some food at the Great Market Hall, and I definitely took out too much money. It worked out, because I ended up using it to take a car back to the airport.
Total Cash Withdrawals: $160
How Much I Could've Saved: $50
Extra Investments
I live in New York, so harsh winters aren't uncommon to me. (And while many would argue New York winter is nothing, being a Northern California native, this is the harshest weather I've experienced.) Since I'm somewhat used to trekking through snow and blizzards, I already had a snow jacket, boots, and accessories. But, I don't typically wear long underwear or underlayers of any sort because, in harsh weather, I spend time indoors. I knew I would be spending a lot of time outside and walking places in Budapest in the cold, so I invested in some underlayer clothing for the trip.
After reading many articles about extreme pick-pocketing in Budapest, I didn't think the purses and bags I own would do me much justice. I started searching for some anti-theft travel bags, and I figured this would be a good item to have for future travels. Again, this was more of a peace-of-mind purchase.
The purse was actually very helpful. I didn't see much theft in Budapest, but it was the perfect size so that I didn't need to bring a backpack or extra bag for day trips or my trip to the Szechenyi thermal bath. I'm glad I had the underlayers, though I'm not sure how warm they actually were. If anything, I wish I would have invested in some nicer quality items for warmth. I think I could have skipped all of these purchases in all honesty, but they ended up being nice to have.
Total Cost Of Extra Items: purse $116.69
How Much I Could've Saved: $116.69
Total Cost And Total Possible Savings
In total, my trip to Budapest cost $1,000.69, which is more than I was intending to spend. Luckily, I was able to get by without spending much on food or entertainment, because Budapest is an affordable city.
My flight took up the largest portion of the cost of this trip, unsurprisingly, but all of my extra splurges were avoidable.
These are the costs I could have easily eliminated from my trip to save around $182:
Flight insurance: $35
Extra food purchases (pizza after the bars, coffee shop splurges, etc.): $30
Clothing and purse: $116.69

Angela is a full-time marketer with a passion for travel and protecting this pretty Earth. She lives for foreign food, language, and culture!
Image via Unsplash