What To Expect From The Next COVID-19 Stimulus Package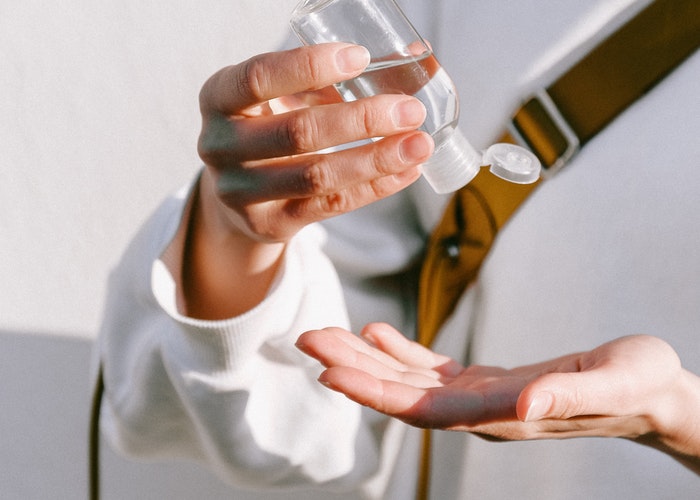 If you're a little bit lost on the current status of the COVID relief package 2.0, you're definitely not the only one. The Republicans and Democrats (who share very different beliefs on how the U.S. government should financially aid its country during an economically devastating pandemic) have been going back and forth on the best way forward, like two embittered divorcees.
So far, there's a loose deadline of August 7 to reach an actual decision. "We anticipate that we will have a bill, but we're not there yet," House Speaker Nancy Pelosi said on July 31. In the meantime, here's what the GOP's COVID relief plan entails.
1. Unemployment checks will be smaller.
On Monday, July 27, Senator Mitch McConnell revealed what the Republican relief package looks like. Instead of offering $600 in unemployment insurance, which is what people who had been laid off due to COVID-19 had been receiving (on top of their standard amount of UI), we will be getting 70% of what we'd typically earn from a paycheck. According to CNBC, Republicans have offered $200 per week on top of what people would normally get until September. In October, the 70% replacement would then take effect, and we'd be eligible for a maximum of $500 per week.
2. Expect a stimulus check (if you qualify).
The stimulus check program will continue, per the GOP's plan. Individuals are set to receive $1,200 and couples would get $2,400. If you made more than $75,000 last year as an individual, you won't qualify to receive one, nor will you get a check if you and your partner made an average of $99,000. This still doesn't address the problem of what our income looks like in 2020. Many feel like people should be able to qualify for stimulus checks depending on their current salary (if they've been laid off this year, or have had to take jobs that pay less, it doesn't really matter, which is a problem). If you and your family do qualify, you'll also get an additional $500 per dependent.
3. When will you get that check?
Right now, the answer to that question is a big 'ole question mark. The government needs to agree upon the terms of the pandemic relief package, and Mitch McConnell set August 7 as the deadline, but if that date gets pushed back (which wouldn't be surprising), then we're not going to see that stimulus cash right away. Per CNET, it took a little less than a month for checks to be sent out after the original CARES Act was signed (March 27). It's predicted that, if the government gets their shit together and decides on a game plan, we could see checks as soon as the week of August 24, or as late as September 28, which now takes us into October.
4. Small businesses should continue to receive loans.
The GOP says it wants to set $190 billion aside for the PPP (Paycheck Protection Program) loans. This only allows businesses with fewer than 300 employees to be eligible, and you have to show that revenue fell more than 50%. Hopefully, more permitters will be put into place so companies like Shake Shack won't even have the option of applying (FYI, Shake Shack did return the $10 million loan, but it's pretty alarming that they were even able to qualify for it to begin with).
5. Schools will receive federal aid to open back up.
Not that opening schools in the fall is a good idea (like, at all), but the GOP has been very vocal about pushing that agenda. They're offering $105 billion for schools to have and implement proper safety protocols (like staggered classes, hand sanitizing stations, and reorganizing classroom structure to allow for social distancing — which is no easy feat for school staff).
6. What about rent?
As of July 31, renters can be given a 30-day warning to evict their homes, since the CARES Act has officially wrapped up. According to CNET, as many as 40% of people may not be able to afford paying rent in August if the federal eviction moratorium isn't put back into place — and soon. If an agreement isn't made between the Democrats and Republicans, we will most likely see a huge wave of eviction by the end of the month. According to Trump, a "short-term" extension is apparently "in the works," but we don't have any more details.
Stay tuned: We'll keep updating as soon as we know more about the new COVID relief package.
Gina Vaynshteyn is an editor and writer who lives in LA. You can find more of her words on Refinery29, Apartment Therapy, HelloGiggles, Distractify, and others. If you wanna, you can follow her on Instagram or Twitter.
Image via Pexels
Like this story? Follow The Financial Diet on Facebook, Instagram, and Twitter for daily tips and inspiration, and sign up for our email newsletter here.