Why And How I'm Supporting My Fiancée And Her Son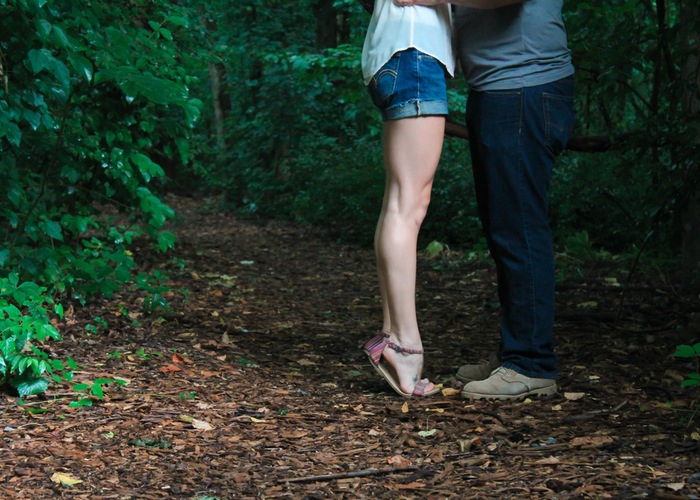 About a year ago, I experienced a major financial life-change: my fiancée and her four-year-old son moved in with me. While the transition was a challenge because everyone was growing accustomed to something new, we've all adjusted and it's now going very well. It's fair to say that my fiancée and I are in a financially disparate relationship, but while we both take that seriously, it does not bother either one of us. My fiancée has a lot of debt, and I've been in my current position as an engineer for six years. The only debt I have is my mortgage and buying my place was a worthwhile investment. 
Currently, my fiancée is working through her debt. When we first got engaged and moved in, she had student loans and some credit card debt. The problem was, even though she was working, it was going almost entirely to supporting her and her son. We worked together to pay off her credit card debt. Now she just has student loan debt, which she is adamant about paying off herself. 
What I appreciate about my fiancée is her commitment to getting rid of her debt, and her drive to go back to school. She dropped out of her first degree program (civil engineering) and learned from that experience. She is currently in an associate's program for drafting and design. Depending on our finances when she finishes, she may finish her degree at a four-year school where she would like to get a bachelor's in architecture. She receives federal grant money that covers her tuition, and she wants to pay off those loans herself.
While I am not putting her through school, I do help a lot because I've been supporting my fiancée and her son since they moved in with me. Before they moved in, I really didn't have to constantly monitor my finances and purchases. Because expenses are a bit tighter now, it's taught me how to plan and budget, especially if I need to purchase a bigger item for our home. We've been doing a lot of home-improvement on top of this, which has also required strict budgeting. But things are finally at the point where the spending has calmed down, and I'm starting to save money again.
Since she and her son have moved in, things have obviously changed; I spend more on utilities and groceries. We buy fewer toys for me and more toys for her son. It's a great, but not without some stress. Now that it's been a year, everything feels natural, but the first few months took a lot of adjustment. It can be tough to establish an equal partnership in this kind of relationship, and my fiancée worries a lot about what she is providing for the family. She went from being a single mom, working a crappy job and bad hours so she could chip away at debt and raise her son, to feeling at home in a new, comfortable house. As you can imagine, she is eager to contribute financially as soon as she finishes school and goes back to work.
The hardest part is providing encouragement and reassuring her that she will contribute when she is done with school (or as soon as she is able to). Overall, I wouldn't be anywhere else. I would never let debt get in the way of what we have now. I love living with my fiancée and having an awesome little boy get excited when I walk through the door. I always noticed that people make a big deal about men raising "someone else's kid," but the fact that she has a child has never dissuaded me. Her son is awesome. It's hard to describe how much I appreciate that he looks up to me. He doesn't have a specific term for me, but he introduces me to his friends as his stepdad. It doesn't matter to me what title I have because you can see the love in his eyes and how happy he is living with his mom and me.
At this point, securing our finances and strengthening our family is more important than a marriage ceremony. We have a plan to pay off her debt, we are closely monitoring our finances, and are getting serious about saving again. Even though we wouldn't want a traditional wedding anyway, we also don't want to move forward with the ceremony until we feel ready financially. Honestly, getting married wouldn't change how we live our lives. We love our family and want to celebrate, but we don't need to observe tradition for tradition's sake. (We keep joking about having a ceremony on a trail head somewhere, and then walking down the path on our backpacking honeymoon.) But right now, my fiancée is doing well in school and already has some job leads and connections. Her son will be starting kindergarten next year, which will help reduce daycare costs. And while we get along fine living on my wages, once she starts working it will help relieve stress and allow us to save even more for the future.
*Kyle prefers to use a pen name.
Image via Pexels