10 Cruelty-Free Beauty Products That Work Wonders For $17 Or Less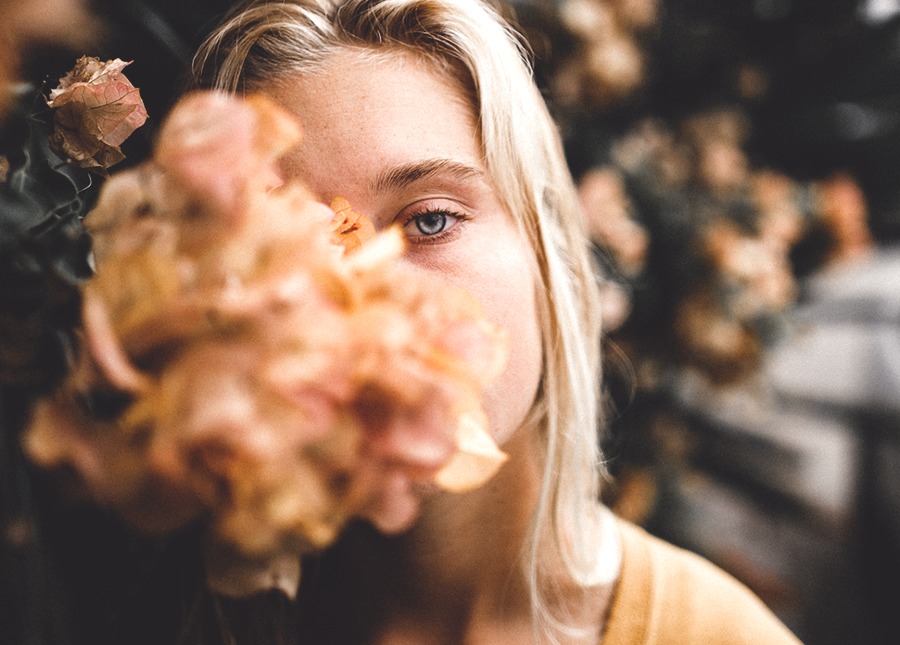 When I went vegan in 2013, I told myself I'd probably go most of my life not really wearing makeup. I'd mostly been a drugstore makeup shopper, and the only vegan makeup brand I knew of was ELF, which was only available online back then. My other options were basically the old school makeup displays at Whole Foods, filled with $50 foundations and $30 lipsticks, none of which even looked all that appealing.
However, the expansion of cruelty-free beauty brands has been really convenient — and really heartening to witness. Living a cruelty-free or vegan lifestyle can be really difficult for some people, and I think what it often comes down to is the element of choice and options. The more options that are out there (such as the option to choose between a $5.99 foundation and a $49 foundation), the more empowered we are as consumers.
That's why I'm really excited to share my favorite cruelty-free beauty items, which includes skin care. All of the skincare products are under $17, and all of the makeup is under $9. Take it from someone who has purchased their fair share of high-end makeup: these aren't just "good for budget brands." These are products I would choose over anything I could find at Sephora. All prices are USD.
1. Deciem Rosehip Oil: $9.80
Even though most people in their twenties seem to get serious about developing a proper skincare "routine," my routine is fairly basic: cheap bar soap, hot water, optional washcloth, sunscreen in the morning, oil at night. Occasionally, I'll use a scrub (maybe twice a week, especially in the cold months). Even if you are a bit more high-concept, I'd still recommend rosehip oil for most skin types. Deciem is a Canadian beauty company, although it does sell online to U.S. customers. I haven't tried a ton of their products, but I would rank what I have tried from them alongside many luxury brands. Rosehip oil has great anti-aging properties, provides a dose of vitamins, livens up dull skin and has been said to assist in evening out tone and firming skin.
Deciem is a cruelty-free brand with many vegan options.
2. Lush salted coconut scrub: $16.95
It is definitely easy to make your own scrub, but for my skin needs, I have yet to find one that scrubs me as gently and leaves as nice of a finish as this scrub does. It's actually meant as a hand scrub, but I've found it has a fantastic effect on my face. I use it twice a week in the morning. I like that it isn't super abrasive, and doesn't buff away so many "impurities" that my skin feels like a balloon. It's just enough to do exactly what you want a scrub to do: scrub out the dirt and brighten your face a little.
Lush is a cruelty-free brand with many vegan options.
3. Beeseline/Vegaline: $14.99
If you were anything like me and took 80% of your high school beauty advice from Top Model, you might have used Vaseline for everything: makeup removal, lip gloss, eye treatment, eyelashes, a little dewy sheen on the cheeks. When I went vegan, I had a hard time finding an alternative and ended up using Lush Ultrabalm for spot moisture treatment, although it doesn't have even a remotely similar texture. I only found Beeseline last year (its flagship product is beeswax-based, but its vegan alternative is made with soy wax) but it's been a godsend. I haven't had chapped lips since I started using this, it makes my tattoos look extra shiny, it removes makeup like a charm and it's way lighter than traditional Vaseline. It comes in a few different (non-overwhelming) scents, and you get a full eight ounces. I've had my current tub about six months and don't think I've even used a quarter of it.
Beeseline is a cruelty-free brand and 80% of its product line is vegan.
4. Wet 'n' Wild Photofocus Foundation: $5.99
I almost never wear foundation, but it's the kind of thing I like to have on hand for big events like weddings. Considering I might wear it a dozen times a year, I don't believe I should have to spend a lot of money on it. This is pretty much the only drugstore foundation I will use. It provides the exact right amount of coverage, is kind to my (relatively picky) skin, and has excellent shade selection. A few years ago, I got a sample of Too Faced's Born This Way foundation, which was amazing, but I would not hesitate to compare this drugstore foundation to the good stuff.
Wet 'n' Wild is a cruelty-free brand with many vegan options.
5. ELF Studio Eyebrow Kit: $3
This is the mother of all eyebrow kits. Unlike a lot of cheaper makeup, this includes a brush (it's short, but it gets the job done), which gives this even more bang for your buck. The waxy side is fantastic for filling in brows, while the powder is really pigmented and gives the whole look a bit more drama. This is better for people who just want to do everyday brows and not aggressively perfect Instagram brows, but for this price, I'd recommend every woman out there grab one to put in her purse.
ELF is a 100% cruelty-free and vegan brand.
6. Essence Lash Princess Sculpted Volume Mascara: $4.99
This brand's packaging and presentation might make it seem like the kind of stuff you outgrew in middle school, but their mascaras are my go-to for my (very adult) day-to-day life. First of all, I don't understand why anyone would spend more than $10 on a tube of mascara, considering almost all of them have the exact same effect (no, Too Faced, your overpriced tube of black goo is not better than any sex I have ever had). Does this mascara give you a false eyelash look? No, and you know what? That's what false eyelashes are for. But what it does provide is a glossy black tint, enough volume to make your eyelashes noticeable, and a really clean brush/formula combo that doesn't make for major clumps or messes. This looks especially good after you've curled your lashes.
Essence is a cruelty-free brand with many vegan options.
7. Hurraw Lip Balm: $4.29
You could always just rub some Vegaline on and go, but why would you want to deny yourself all these amazing (and not-overpowering) scents and a really gentle formula? I first discovered Hurraw a few years ago after years of trying (and failing) to find a decent vegan lip balm. It passes all the tests for a good lip balm: no dragging, no sticking, no melting in heat, no nauseatingly sweet scent (I can't believe I'm saying this, but even the Root Beer scent is subtle and doesn't make me feel like I'm 12). It also makes a few equally high-quality tinted lip balms, and makes some with SPF.
Hurraw is a 100% cruelty-free and vegan brand.
8. NYX Dewy Finish Setting Spray: $8.49
Drugstore brands have really been stepping up their setting spray game. I really like this particular spray; even though it's described as "dewy" I'd merely call the finish "natural" (matte formulas tend to look cakey and cling to peach fuzz, in my experience). You definitely don't feel it on your skin about ten seconds after you've misted it, but it does really hold up throughout the day. I would, however, advise with this particular product that you wait a few minutes after you've applied your mascara to spray it, as it can smear your mascara when it's still fresh.
NYX is a cruelty-free brand with some vegan options, although its parent company (L'Oréal) is not cruelty-free.
9. Colourpop Cosmetics Crème Luxe Lipstick in Gallop: $7.00
Colourpop is one of those brands that has dominated my social media feeds for the last two years so much that I came to associate it more with irritating IG beauty gurus than an actual quality product. When I finally became curious enough to order, I was surprisingly pleased. I find lower-priced lipsticks are often lacking in coverage, or if they do provide full coverage and staying power, they're ridiculously drying and make my lip texture look terrible. I have pretty much zero complaints about this lipstick, and in fact prefer it to many higher-end vegan lipsticks (looking at you, Kat Von D) because it does have quite a bit of moisture. The shade itself is just my personal favorite given that it's fall and all, but the brand has a full range of shades, including many in the mauve/taupe shade ranges that I often find are overlooked by most brands in favor of electric pinks and reds.
Colourpop is a cruelty-free brand with many vegan options.
10. BH Cosmetics brushes: $12 for the essential seven-piece set
I don't believe in owning a dozen different types of brushes, but because so few brands include brushes these days, it is nice to have a few on hand. These brushes have been my go-to for several years. They have gentle bristles and solid handles, and are very easy to clean. Most brushes at this price point are poorly glued together, but mine have held up for more than two years.
BH Cosmetics is a cruelty-free brand with many vegan options. All of its brushes are vegan.
Image via Unsplash