6 Trendy TikTok Wardrobe Tips, Ranked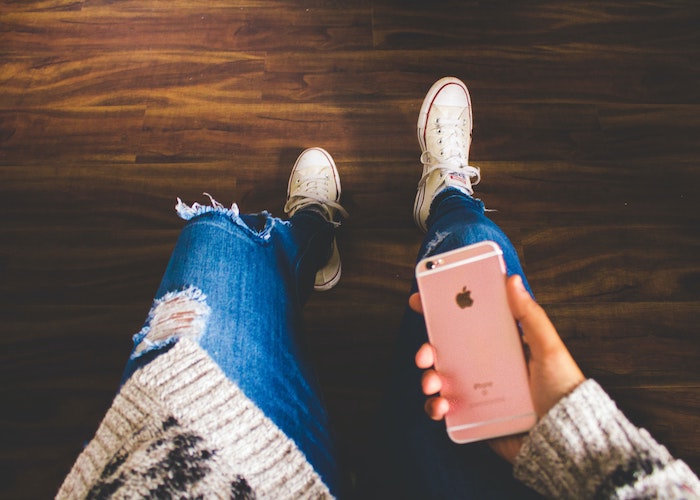 By now, we all know that Tik Tok is pretty much here to stay. First embraced by just teens and college students, the on-trend social media app has evolved and is now being used by people of all ages for entertainment and education. In fact, the amount of practical information and life advice on TikTok might surprise people who don't use the platform. 
The videos may be short, but they are chock full of expert opinions from scientists, medical professionals, and even professional stylists. Let's look at the best TikTok wardrobe tips, ranked from absolute worst to best.
1. Fast Fashion Endorsement
In her TikTok series on building a wardrobe, @eva_dabill suggests getting essential pieces at Forever 21, Zara, and Uniqlo.
This advice is at the bottom of our ranking list because, while it's classist to assume everyone can drop hundreds of dollars on wardrobe basics, it's also pretty unethical to be supporting fast fashion. The fast fashion industry is rife with environmental issues and it should be avoided if possible. Not to mention, "basics" purchased from fast-fashion retailers are likely to degrade much more quickly than quality basics. A great alternative to spending money on fast fashion while on a budget is perusing the local thrift shops and apps like ThredUP can provide quality items without ruining your budget.
2. Joy-Based Shopping
Influencer @mackinstyle encourages her followers to only buy clothes that "give you butterflies".
This advice is cute but not super practical. She insists that waiting for "butterflies" cuts down on impulse spending and overspending. However, this doesn't seem to work well for functional items like professional work basics or necessary wardrobe staples. Whimsical and quirky advice can be fun but may not apply to most people over the age of 20. 
3. Pseudo-Practical Purchases
Popular user @madisonbeltran suggests, "only buy clothes that you know you're going to wear." 
This seems like great advice on the surface, who wants to buy clothes that simply clutter the valuable closet space? However, this advice is vaguely useless because how do you know you're not going to wear it? Most of us don't go into a store looking for clothes we aren't planning to actually wear. However, if we practice mindful and intentional shopping, we can begin to recognize when we're adding value to our wardrobes and when we're actually just buying crap to buy crap.
4. Aspirational Shopping
Before impulse buying, @mariekitsova suggests to her viewers that they ask themselves, "how many times will you wear it?" and "how many outfits can you make with it?" and "how many outfits can I make with it and the clothes that I already have in my wardrobe?"
This is excellent advice. A lot of impulse shopping is well-intentioned or aspirational but not based on the reality of the buyer's fashion circumstances or financial situation. Wanting a piece does not mean you need it and definitely doesn't mean it will fit well in your closet or life. This advice is great. Can you use it, does it fit in your life, will it work with your wardrobe? If you can't (or don't want to) answer these simple questions, maybe hold off on that purchase.
5. Tried-And-True Timeless Trends
Fashionista @queeryorkerstyles insists that people feel like they never have anything to wear, despite owning a lot of clothing, because they aren't focusing on the basics and keep buying trendy, fast-fashion items. 
This advice rings true for a lot of people. It's a lot more fun to go to the mall and pick up a glitzy club dress or a pair of fun, daring high-waisted pants. However, focusing on these rarely used or impractical purchases instead of tried-and-true basics means your closet is full but not functional.
6. An Alteration Celebration
Influencer @brenttanye swears by getting her clothes altered, especially for those of us with petite frames or for whom off-the-rack looks wonky. 
This is fantastic advice. Nobody wants to drop a ton of money on a beautiful new piece, only to realize too late that it's slightly too long or too loose in all the wrong places. Alterations also allow budget-friendly clothing to look chic and high-end. And alteration often costs a lot less than most people assume! For most wardrobe additions, the few extra bucks for alteration will mean the difference between a beloved capsule item that will be worn for years, or that awkward-fitting castoff that sits on the back of the closet.
***
While TikTok can be a fun distraction, it can also be a significant personal development and education tool. Check out "budget wardrobe hacks" or "wardrobe tips" on the app and get scrolling!
Kate Sortino is currently a full-time writer and digital nomad, living and working internationally with her husband and bichon puppy. Her hobbies include reading, exploring, and googling "how to get your bichon to stop destroying things. You can follow her adventures here.
Image via Unsplash