10 Ingredients I Always Pack To Save Money On Weekend Getaways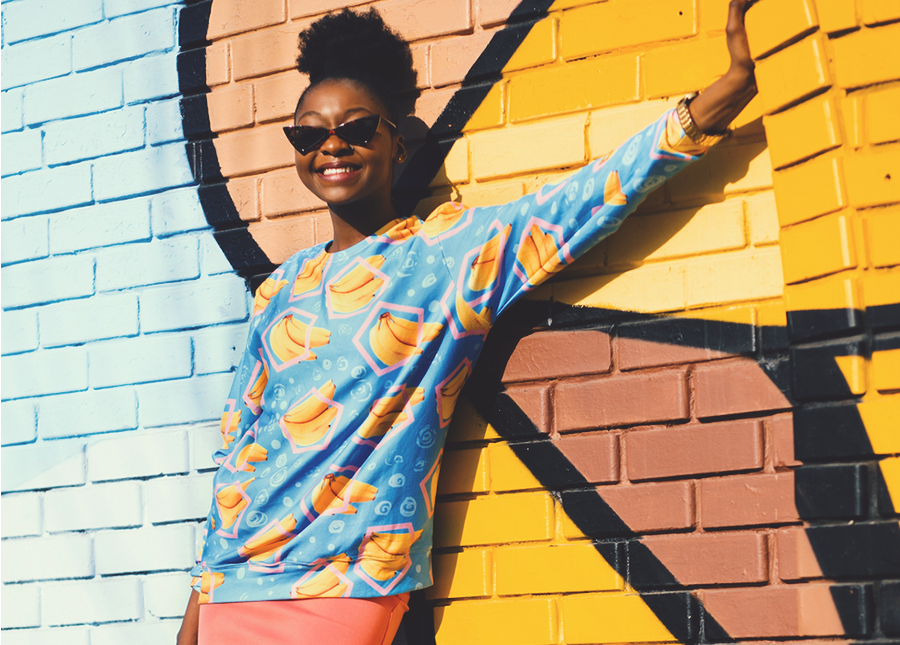 It's finally weekend getaway season, and it's taking everything in me to not run out of my office screaming, "I'm free!" every Friday. I'm ready for some beach trips, mountain weekends, and two-night stays in history-filled New England towns. Even though I think staying in a hotel is the single most luxurious experience of all time, I usually opt for a homestay or vacation rental. Typically it's a lot cheaper, and my travel companions and I have access to a kitchen, so we can reduce food costs and cook most of our own meals. I also love the idea of feeling like a local while I'm exploring a new place.
During my junior year in college, my friends and I hit the road from Georgia to the Florida panhandle. We had a car full of supplies for a weekend of getting wild, being loud, and just letting loose. Just kidding. Our supplies included comfy clothing, bathing suits, and snacks. Our plans included napping, watching movies, and doing absolutely nothing otherwise. I would still really appreciate a vacation like this one. Perhaps that's why I look back on it so fondly — we planned a whole vacation around doing nothing. In my life now, doing nothing is what I daydream about all week long. I'd go back in time to that girls' beach getaway in a heartbeat.
Family friends let us borrow their beach condo for that trip, which was essentially isolated among all the other condos that had been abandoned for the season. We planned ahead to stop at a local grocery store to pick up shared ingredients to cook family-style meals for breakfast, snacks, lunch, post-nap snacks, dinner, and second dinner (again, we obviously had our priorities straight). We had a group of picky eaters and expert cooks, which made for the perfect combination.
It was on this trip that I learned a very important lesson about versatile ingredients. We went to the store and bought large quantities of a small list of ingredients. The plan was to use the same veggies we put in our omelets to later sauté and add to our pasta; to make sandwiches using the same fixins we put on our salads. We ended up choosing a really good variety of ingredients, and the result was incredibly rewarding (and delicious). On this trip, and on many since, I was able to buy food in bulk to save some money and make the most out of my time with friends by having the majority of our meals prepared in 20 minutes. Reflecting back, this also made any meal at a restaurant feel like a special occasion for the group.
Since this trip, I've come up with a go-to list of ingredients that makes for a delicious and diverse array of meal options for any weekend getaway. Everyone has different taste, but this is my list of ten ingredients I pack for weekend trips: 
Eggs
Pasta
Spinach
Tomatoes
Bread
Onions
Berries
Carrots
Hummus
Chips
Most vacation rentals come with some ingredients already in the home, so it's not unusual to find cooking oil and basic seasonings. That said, you might have to pack those in the car or add a few cooking essentials to the grocery cart. It's also completely appropriate to send a quick message to the person you're renting from to check in on what ingredients are already there. I'm sure they'll be happy you're putting the leftovers to good use.
With my favorite ingredients, I can create an endless combination of delicious meals and snacks. Here are some of my favorite ways to combine these 10 ingredients:
Roasted Vegetable Pasta

Sauteed Vegetable Pasta

Vegetable Omelettes

Hummus Sandwich

Egg Sandwich

Berry Toast

Spinach Salad with Chopped Egg and Veggies
When all else fails, I shamelessly eat handfuls of any combination of chips, berries, and carrots.
These ingredients may not be your jam, and that's totally understandable. I suggest polling your group for 1) favorite snacks, 2) dietary preferences/allergies, 3) one meal they could eat a version of for dinner every night. For a short trip, you don't have to get very fancy to create beautiful meals to enjoy with your travel buddies. When you look back at your trip, you're likely not going to remember how the food tasted. I know that's not what I think of when I look back on fun homestays with my friends.
I remember everyone hovering around the kitchen while I cooked up a feast, though I can't ever remember the details of what I was cooking and whether or not the picky eater said something that made me roll my eyes. I remember sitting around a table and laughing so hard that it was difficult to find a time to take a bite of food, for fear that I'd spit it right out or choke on it from inhaling a big breath between giggling. I remember lazy days on the beach, passing around a bag of snacks and feeling completely content with the views and the company.
I hope you get some time away this spring, hopefully with people who make you laugh all day long and in a location that allows you to completely unwind. You deserve the feeling of having absolutely nothing to do and nowhere to be.
What ingredients make your top ten list for your next getaway?
Jane B. Diener is a freelance writer, foodie, and budget enthusiast based in Providence, Rhode Island. She has a big girl job working in higher education, molding young minds. You can find Jane on Twitter, Instagram, and her food blog.
Image via Unsplash