10 Things I Don't Regret Spending My Money On As A Student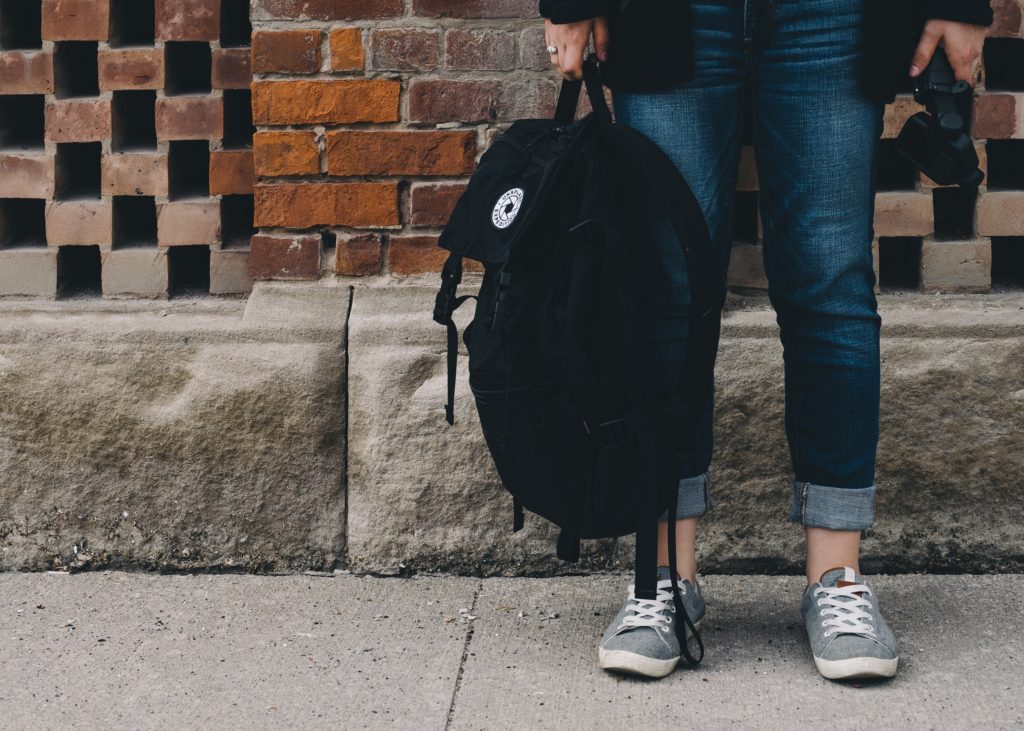 Make no mistake: frugal living gives me joy. I'm that super annoying girl who will happily smirk "it's thrifted" when you ask where my top is from. So for me, there is nothing better than living the life I want to, for less. But after three years at university, I've realized that being a student can make it feel hard to pursue this. Of course, there's the issue of budgeting, and while the system of full tuition and means-calculated maintenance loans here in the U.K. make it seem fairer than in other countries, money is naturally a huge worry.
I had the privilege of a university fund that my family had saved for me to dip into when my calculated loan wouldn't even cover the cost of my first-year accommodation. I also worked various part-time jobs, from university tour guide, to barmaid, to a freelance content creator, in order to ease the burden on both my family and myself. And while I believe that responsible spending is essential for a "good life," it shouldn't get in the way of it, either. If you make room in your budget, nothing has to be off limits. And it certainly doesn't have to be ramen every night, unless you want it to.
Realizing my personal priorities and making small sacrifices to be able to spend on the things I wanted helped me live my best life during my uni years.
Here are some of the luxuries I spent on, with no regrets.
1. Good Quality Stationery – £30 ($38)
The old saying goes: buy cheap, buy twice. As a Creative Writing undergraduate, these were among the items in heaviest use. Investing in pens that not just lasted, but wrote well, as well as sturdy notebooks (I chose leather-bound, for that extra feeling of extravagance) felt honestly like more of an essential, given the nature of my course.
2. A Mattress Topper – £70 ($88)
Most student accommodation is basic to say the least, but this doesn't mean you should sacrifice sleep or spinal comfort. A memory foam topper for my dorm-standard mattress initially felt like a big splurge, but considering how heavily it was used (arts degrees, for all their value, do not have a lot of contact hours in the first year) it turned out to be one of my most worthy investments.
3. Printing Photographs – £20 ($25)
Alongside comfort, the decoration was also a priority. Tacking old pictures of family and friends next to the new memories I was making really helped me get settled in my new room. The best hack I learned was to use apps like FreePrints, which allow you up to 30 prints a month, for which you only have to pay a small postage fee. They were great quality, affordable and allowed me to keep building my memory wall as the year went on.
4. Visiting Friends At Other Universities – £150 ($189)
Upon leaving school, the close knit group I'd grown up alongside suddenly found themselves scattered across the country. The distance that was initially a source of anxiety for me became one of the greatest pleasures. This was made much easier for me in the U.K., as visiting didn't involve any cross-country flights, but it allowed me to explore parts of the country I hadn't before, as well as see my friends as happy and thriving as I was.
5. A Good Haircut – £50 ($63)
Usually something that falls into the category of "too fancy" for students is a visit to a nice hair salon. This was always going to be an expense for me as I have short hair, and thus no real way (or confidence in myself) to cut it at home. And I shouldn't have to — I deserve that lovely fresh out of the hairdressers and walking on sunshine feeling as much as anyone. Shopping around for places that did student discounts and rewarding loyalty programmes softened the blow, and helped me feel my best self while on a budget.
6. Traveling – £1,500 ($1,889)
This was probably my biggest expense while at university. I was lucky enough to spend a New Year's Eve in Berlin, take trips all around Europe to Amsterdam, Greece, Prague and Venice. My boyfriend and I even saved and found a great package deal for four nights in New York. By no means is travel a necessity, but for me it was something that brought me enough joy that I happily sacrificed student "rites of passage" like going out, in order to afford.
7. Take Out When I'd Had A Long/Stressful/Hard Day – £20 ($25)
I love cooking, so the student stereotype of living on microwave meals and fast food is one I never lived up to. However, the restorative and healing powers of a perfectly-timed takeaway night, complete with wine and Netflix, is a hill I'm willing to die on. My go-to was a stone baked goats cheese and caramelised onion pizza — a treat that never, ever failed to bring my mood up after a bad day.
8. A Polaroid Camera –£120 ($151)
While this is an unashamedly Gen Z inclusion, it's honestly some of the best money I've ever spent. Not only does it provide a refreshing change from the usual pre night-out ritual of taking a thousand photographs until every person involved has one they like enough to gram, but gifting people physical prints as memories is such a lovely thing to do.  One thing — the film is really expensive, but if you're as snap-happy as me you can buy it in bulk on eBay to make it more affordable.
 9. Quality Nightwear –£40 ($50)
I had previously been guilty of sleeping in old t-shirts, but all that changed when I came to university and realised a) heating our house was expensive and b) my best intentions, on the days I didn't have to go in, I'd rarely put on a proper outfit. Enter: the cosiest 100% cotton pyjama bottoms that became like second skin and were worth every penny.
10. "The Good Brand" –£30 ($38)
Tea, jam, butter, pesto… Selecting items to stray from my usual supermarket own-brand labels was something that always gave me a pick me up for early mornings or snacks after a long day. Grocery shopping is an easy place for students to save money by choosing basic cupboard-fillers like pasta and rice, but a few key branded items that you love are a great way to keep your food feeling elevated.
*****
Now my degree has come to an end and I'm feeling naturally reflective, I'm privileged to look back and be able to say that I lived well and purposefully while at university. That isn't to say that I didn't spend stupidly on a couple of things (I'm only human) but mostly my decisions prioritised joy while ensuring my budget lasted. If nothing else, laying out my spending is a testament to how luxury experiences don't have to majorly affect the financial balance of your life, but can change the feeling of it completely.
Amy is a writer living in London. She hopes to do just about everything, including: see her name on the spine of a book, study for a Doctorate, and own twin golden retrievers. You can find her on Twitter and Instagram. 
Like this story? Follow The Financial Diet on Facebook, Instagram, and Twitter for daily tips and inspiration, and sign up for our email newsletter here.