10 Things You Need To Read This Sunday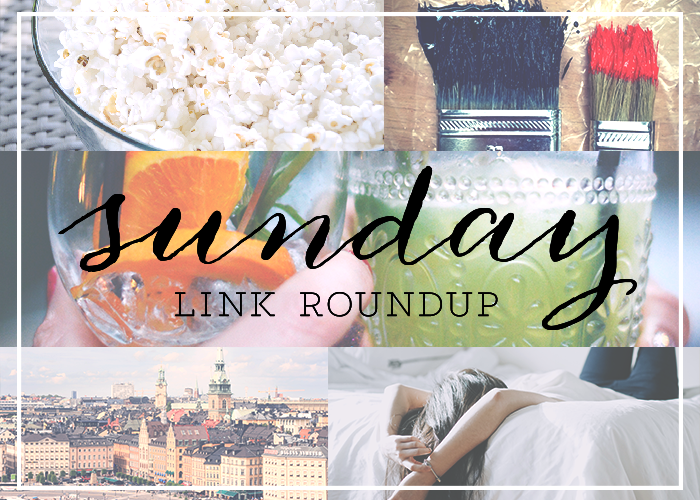 1. As the future of the workplace shifts and evolves, it's important to know what jobs will be in demand and how we can adapt our skills.
2. You've got to read this — I'm An American Living Abroad. Here's Why You Shouldn't Leave The Country If Trump Wins.
3. For all you Shark Tank enthusiasts out there, check out this inspiring story about a successful female-millennial-owned business called PiperWai that got help from Barbara Corcoran.
4. The simplest and most refreshing-looking cocktail I've laid eyes on in a while — The Backyard Cocktail.
5. Summer travel is on all of our brains, but snagging a ticket abroad can be cost prohibitive for a lot of people. This roundup of the cheapest cities to travel to in Europe can help you plan a budget-friendly vacation.
6. ICYMI, Chelsea's awesome roundup of the domestic habits everyone should have mastered by 30.
7. Sometimes, it's inevitable that life will feel a bit sucky and get you down — these are four awesome ways to improve your outlook and attitude about life, which are sure to help.
8. If you're wondering what you need to make your next Friday night in at home rock, here are the 10 things you've gotta watch on Netflix this month.
9. I'm so used to articles commenting on women's bodies, and this article about the way the superhero body has evolved was a very interesting read.
10. Usually around 6pm on Sunday evenings, I start to sense that looming Monday workday rolling around. I stumbled upon this article, which gave me 11 useful ways to make Mondays rock, and it's actually helped me enjoy the arrival of Monday AM.