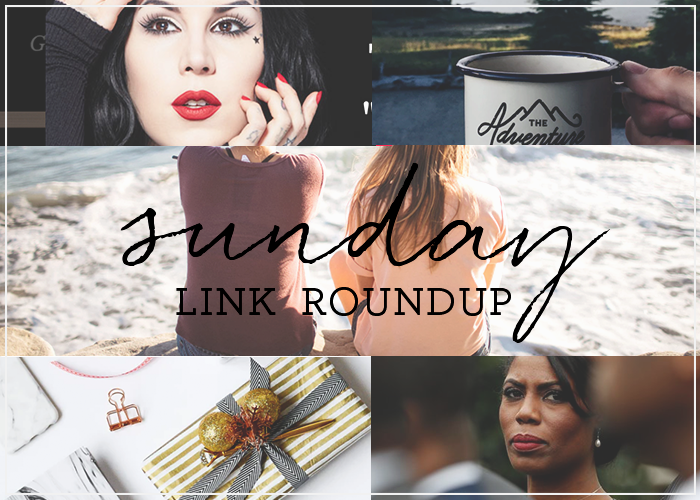 1. This choose-your-own-adventure-style comic from one of my absolute favorite comics is too delightful not to share!
2. This NY Times op-ed about Omarosa being fired from the White House was pretty biting.
3. A good explainer if you were baffled by the Internet wildfire caused by the New Yorker "Cat Person" story.
4. Dylan Farrow wrote a heartbreaking response to the #MeToo movement and how/why it has spared her abuser, Woody Allen.
5. I absolutely loved this piece on coming of age online now that AIM is shutting down forever (RIP).
6. I know a ton of people who love Kat Von D's makeup line, but I admittedly don't know much about her — this profile was fascinating.
7. I got a nice, cathartic laugh from GQ's "Least Influential People of 2017" list: "I can tell you that I have never encountered a more voluminous group of ineffectual bozos than the batch America offered to the world in 2017."
8. I love everything that Catapult publishes on the subject of friendship — this piece about losing a best friend is beautiful and heartwrenching.
9. Now that the end of the year is approaching, I am loving all the "best of the year" lists emerging — I now have a big list of things I want to watch thanks to this best movies list from Buzzfeed.
10. ICYMI: Read one woman's list of everything she regrets (and doesn't regret) purchasing during the holidays!