10 Things You Need To Read This Sunday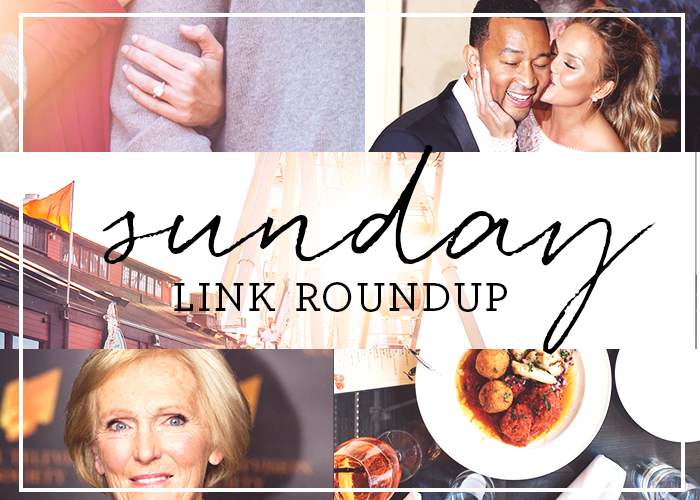 1. This is the most entertaining (and actually culturally relevant) piece of writing I have seen on the royal wedding.
2. Great British Bake-Off fans will like myself will appreciate this Mary Berry pie content. For the record: I am more than fine with a pot pie, as long as the top crust "hat" at least goes over the edge of the dish.
3. This recommendation for drinking during a workday lunch was actually…kind of lovely?
4. "I always pictured myself sneaking onto the roof of an abandoned building at night with the man I'd marry. We'd look at the sky and talk about the entire universe. He'd be my best friend and my lover. He'd be the guy I looked at from across a room. He'd be the subject of my never-ending poems. I'd rush to grab a pen because I wouldn't want to forget the way he looked at 7 in the morning. Or when he was writing a story. Or the way he stared at me." This piece on an arranged marriage is a must-read.
5. I highly recommend ignoring the Hollywood Reporter article on Jeffrey Tambor and reading this instead.
6. This piece on why one woman only dates recently divorced dads was a great read.
7. The European Union's new privacy laws will make it so companies like Facebook will have to be more transparent about how they use customer data, which could be a great thing for the internet in general.
8. As a Cool Ranch devotee, I do not appreciate the idea that Nacho Cheese Doritos have been deemed "superior," but this was fun to read nonetheless.
9. This look at how power couple John Legend and Chrissy Teigen land all of their exclusive endorsement deals was fascinating.
10. ICYMI: I loved these tips for conquering any job interview, even if you deal with debilitating shyness!