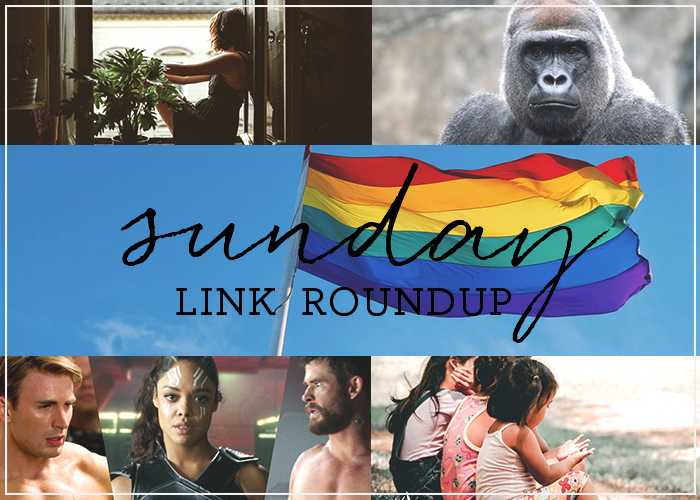 1. First things first: There are a ton of different organizations helping the horrific problem of families being separated at the border, and they need our help (regardless of whether an executive order has been issued). This is a pretty comprehensive list.
2. Here is a delightful ranking of Marvel Cinematic Universe movies in terms of gayness.
3. Apparently, Queer Eye's Antoni Porowski is opening a fast-casual restaurant in NYC.
4. "But two years away from standing for re-election, Jones is faced with the reality of what it means to govern as a Democrat in a blood-red state in a country divided by tribal politics. President Trump won Alabama with 62 percent of the vote, and Jones's tenuous coalition rests not only on the support of the black community, but also on those independents and Republicans — many of whom are white in a state still riven by racial tensions." From an interesting article on FiveThirtyEight about Alabama's new senator, Doug Jones.
5. For my fellow cat lovers/havers: I loved this list of tips for keeping them off your goddamn counters (and away from my flowers, Toby/Mr. Buttface!!).
6. "Why do no gay people look like me? Jamal Jordan, a black digital editor at The Times, lamented growing up. So as an adult, he decided to give a gift to his younger self: the imagery of queer love." This photo essay is just lovely.
7. I absolutely loved this article on the history of women living alone in America (also more content on single women, always).
8. This is an enlightening look at the differences between deportations during the Obama administration and the current administration.
9. RIP to the amazing gorilla Koko <3 Here is a lovely tribute.
10. ICYMI: Shammara wrote her first piece for TFD about the money she's spent treating chronic migraines, and I'm so proud we got to share it with you all — give it a read here!