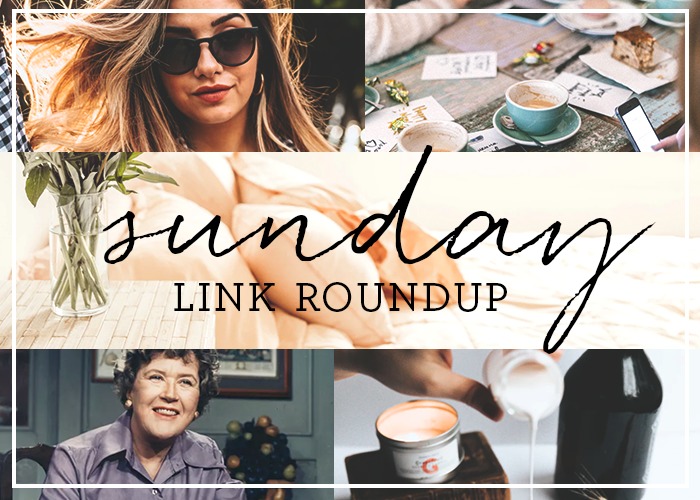 1. I absolutely love this series of Q&As about practical fashion advice!
2. "I was visiting my parents, back from college at one of the blondest places in America, the University of Georgia, and I was at the salon to do what I did nearly every time I visited: become blonder than I was when I walked in. But this time, the stylist told me no. I didn't have the skin tone to be the kind of blonde I was asking to be, she said, and she could not, in good conscience, increase the number of highlights she was foiling into my hair yet again. She'd do my roots, but nothing else. I would be, at most, bronde." From a piece in Nylon. I've never gone blonde but I definitely identify with this writer, having grown up in suburban Atlanta myself.
3. I have been so thrilled seeing more rom-coms lately, and this interview with actress Lana Condor has made me even more excited for the Netflix movie To All The Boys I've Loved Before (out this weekend!).
4. This is a lovely essay about what Julia Child can teach us about the importance of confidence in the kitchen.
5. Yet another installation in the ridiculous saga that has been MoviePass screwing over their subscribers (and ex-subscribers).
6. Low-fat dairy isn't better for you, and we finally have the science to prove it.
7. I loved this article on how to intentionally choose your own influences.
8. In honor of Aretha Franklin, who passed this week, here's a wonderful archive of an interview she did with Fresh Air.
9. In case it is unclear: we don't need proof of him saying the n-word to know that the current president is a racist.
10. ICYMI: I adored this piece about one writer's lessons learned from working jobs that didn't require her degree!