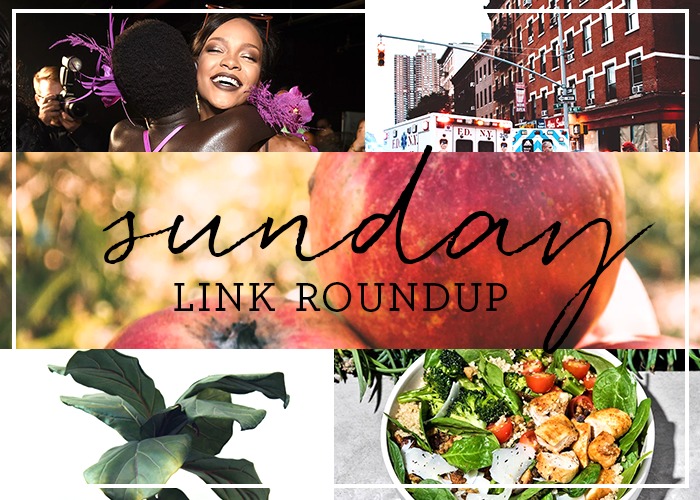 1. Writer Brittany Packnett's poignant essay about the debacle between Serena and the sitting umpire at the 2018 US Open and what it's like being a black woman in America is truly moving and eye-opening.
2. This week, Rihanna put on one of the most epic and showstopping fashion shows during NYFW where models of all races, skin tones, and body types had a chance to shine, including pregnant women.
3. Thinking about taking quitting your job and going freelance? Before you do, read this story first in which three freelancers share what it's like to be self-employed.
4. At the Toronto International Film Festival, filmmaker Barry Jenkins of Moonlight fame shared a tearjerking and infuriating encounter he had once during an award season that served as a brutal reminder of the prejudices people of color face all the time, even when they've found mainstream success.
5. In this week's news of, "what were you thinking?" retailer Revolve was rightfully shamed on social media for selling deeply offensive sweaters with fat-shaming messaging by clothing brand LPA. The sweaters have since taken down, but oof, talk about a terrible business decision.
6. When using your life experiences for writing material goes too far: Nancy Crampton Brophy who once penned an essay about how to kill one's spouse was recently charged for the murder of her husband.
7. Is it just me, but I've noticed more and more brands have been using the same high-flash photography style for their marketing images? This deep dive uncovers why.
8. I'm always deeply fascinated by all the different ways creatives decorate their home.
9. "When it's 10 p.m. and you crawl into bed like two old people and tell each other about the weird things that your kids said that day and laugh and tell stupid jokes and giggle and then maybe you feel like making out or maybe you just feel like playing a quick game of Candy Crush, all the while saying things like, 'This game is stupid, it sucks' and 'Your feet are freezing' and 'My ass hurts,' that's romantic." – Heather Havrilesky on why romance means so much more than doing a sweet gesture for a partner.
10. ICYMI: I loved this TFD story on why it's more than okay to choose a "boring" job for the sake of financial stability.
Like this story? Follow The Financial Diet on Facebook, Instagram, and Twitter for daily tips and inspiration, and sign up for our weekly email newsletter here.