10 Ways To Make Your Wallet-Friendly Staycation As Rejuvenating As A "Real" Vacation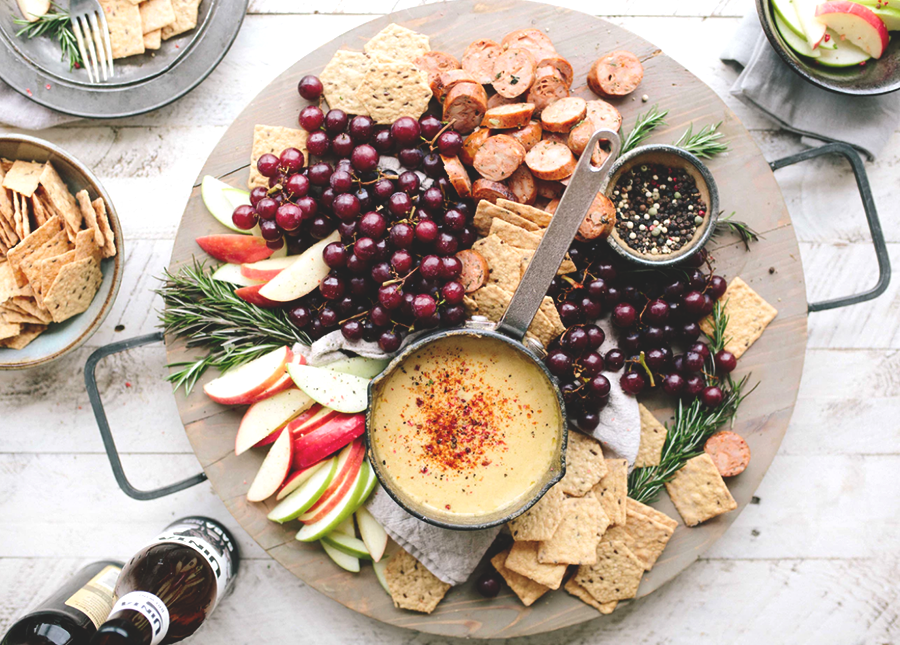 One of the best vacations I've ever had was a staycation I took when money was tight but I desperately needed a break from work. Instead of getting out of town, I took an entire week off to indulge in a bunch of cheap (or free) activities in an attempt to alleviate my burnout. By the end of that week, I was in a much better mood, and I didn't have to pay for it with a credit card or by raiding my savings.
If you don't have the finances or vacation days to spend on travel (or simply don't like the hassle that travel can sometimes be), I'd highly recommend that you treat yourself to a staycation — or just a really fun weekend. Here are 10 wallet-friendly ideas that will help you return to work well-rested and ready to go again.
1. Make yourself an indulgent breakfast.
The second-best thing next to sleeping in is having an indulgent breakfast. It doesn't have to be fancy or expensive or difficult — personally, I'm fond of pancakes made from a store-brand mix and topped with whatever syrup is on sale — but it is lovely to have the time to make breakfast instead of eating half a bagel while trying to pack my lunch for work. If you want pancakes, get a mix, experiment with some add-ins (cinnamon, chocolate chips, pecans, berries), and top it off with a big glass of milk or coffee. Eggs and bacon, an omelet, scones — whatever you think is worth getting out of bed for, stock your cupboards and fridge with the ingredients, and then start your mornings off in the best possible way.
2. Host a childhood favorites movie night.
If you're looking for a low-cost entertainment option, getting a bunch of friends together to watch some favorite childhood movies can't be beaten. When was the last time you sang along to Mulan? Reenacted your way through The Princess Bride? Quoted your way through Remember the Titans? Have everyone pool together resources to get microwavable popcorn, drinks, and candy, and just enjoy some quality nostalgia.
3. Complete one low-priority project.
If you're anything like me, you have that one project that's never urgent enough to make it to the top of your to-do list. Every time you think about how it's still not done, you feel a bit of guilt or shame and swear you'll get to it soon and then never end up doing it. (For me, it was going through my overflowing bookshelves and donating the books I was never going to read.) During your staycation, make that project the one item on your chore list. Give yourself permission to say that this is the only obligation you have to fulfill, and then the rest of the time is yours and yours alone. Your future self will thank you for finally taking the item off your to-do list.
4. Pack a picnic and go to a park.
Honestly, when was the last time you packed yourself a picnic and went to enjoy nature? One of my favorite memories was packing a lunch and driving up a canyon into a state park with some friends. We had baguettes, fancy cheese, salami, grapes, and an assortment of flavored sparkling water. We spread out a blanket, enjoyed the change in scenery, and talked until our food was gone. More recently, I've caught a train to the local park to attend the farmers market on my own, grabbed breakfast from a vendor, and wandered through the stalls before sitting on the grass in a patch of shade. Sometimes it's just nice to relax in a different environment and do some nature- or people-watching.
5. Pamper yourself.
I don't know what your ultimate at-home pampering experience is, but for me, it's a hot bath, a cold drink, and a good podcast episode. (I'll even light candles if I have them at hand, because why not?) Whatever makes you feel luxurious or put together or sophisticated — go for it. Pencil in an appointment on your calendar, assemble whatever things you need, and then make a full-blown production of it. You deserve it.
6. Attend a free or low-cost community event.
If you're lucky enough to live in a city with a public library, see if you can find their community events calendar. This weekend, my public library is hosting a free screening of short silent films with music performed by live musicians, and most Tuesdays there's a Dungeons & Dragons for Beginners event going on (materials provided!). There are also yoga classes and Bob Ross paint-alongs and a host of other events that are either free or cheap for the public. This weekend I'm going to the library's used book sale with some friends to see how many books I can get for $10.
7. Experiment with a new hobby or habit.
Now's the time to try that one thing you've always thought would improve your day-to-day life and see if you actually like it. Always wanted to try meditation? Pilates? Going to bed at a decent hour? Establishing a skincare routine? Whatever that one thing is, your staycation is the time to be purposeful about experimenting with it. See if it's something you like enough to incorporate into your regular life.
8. Reread a favorite book.
I (still) have an entire shelf (and a portion of my ottoman) dedicated to books I need to read, but that has never stopped me from rereading an old favorite when the mood strikes me. Curl up on your bed, couch, or patio furniture with Ella Enchanted or The Cloud Roads or your favorite Harry Potter book. Read it straight from beginning to end, skip around to your favorite scenes, portion it out a little each day, or however you want to read it. If you have it in audio form, let it play in the background while you're going about your day. There is something incredibly comforting about revisiting your favorite characters and worlds without worrying if there will be a happily ever after.
9. Try a new recipe.
I really do love to cook and bake, and the best part of cooking/baking is discovering something new that I really love. I have a sweet tooth, so whenever I'm in the mood for a little culinary adventure, one of my first stops is Dessert for Two. I prefer small recipes when I'm experimenting to 1) keep the cost of ingredients low and 2) reduce the guilt if I don't like something and end up tossing it.
Personally, I'm a fan of brownies — and they're even better if you buy a little pint of ice cream to go with them. Hunt through your favorite cookbooks and websites until you find a recipe that speaks to you, and then devote the time to making it. When it's finished, serve it on your good dishes and enjoy the experience of creating something new for your taste buds.
10. Plan an adventure for the future.
One of the best ways to keep yourself motivated is to have something to look forward to. So while you're enjoying your staycation, start planning your next adventure. Is there a place you want to travel to? A concert you want to attend? A class you want to take? Research it and plan it while you have uninterrupted blocks of time to dedicate to it.
Get an estimate on what it might cost you and then figure out how much you'd need to save in order to have your next adventure guilt free. Then come up with a strategy to achieve it if you're not quite there yet. Be honest and realistic as you figure these things out, but don't sell yourself short. After all, by the end of your staycation, you should be recharged and ready for a bit of a challenge.
Audrey is an editor and writer who spends her free time on young adult books, Korean tv shows, and video games. You can reach her on Twitter or through her website.
Image via Unsplash