11 Problem-Skin Women On The Best Investment They Made For Their Face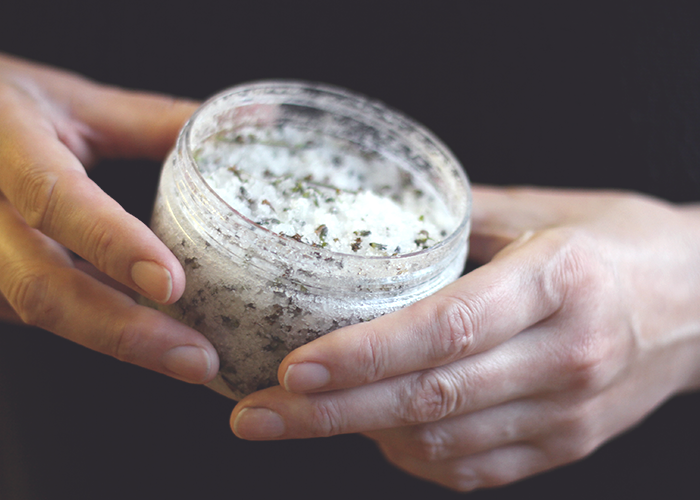 We all experience chronic issues with our own bodies — whether they be cosmetic or physical — and understanding how to manage them, can be an ongoing struggle. For me, it's always been my skin. I've never had full-blown acne, but I've been medicated by my dermatologist in the attempt to control my breakouts a good half dozen times. The girls I was always most jealous of were ones that had glowing, even, balanced, healthy skin because their standard of beauty felt so unattainable. I've always tried to do whatever was in my power to keep my breakouts under control, and ate right, drank tons of water, and exercised pretty regularly. But, if I went one night without diligently scrubbing my skin clean and raw, I'd be right back to square one. It's a delicate balance I grew tired of keeping, but with a lot of effort, it did get better.
The last time I took pills for my skin was about a year and a half ago, and I think *knocks on wood* that my skin is finally starting to calm down. I've been more diligent about having no makeup days where I let my skin breathe, I do at-home DIY face masks once a week, I switch out my pillowcases often, I continue to moisturize, and drinks a boat load of water each day. If you, too, suffer from skin that's prone to breakouts, I'm sure you've experienced your own personal skincare journey where it can feel like you're on a never-ending quest to find the routine that works for you. (I spoke to Chelsea as I was putting this post together, and she said, "I spent hundreds of dollars on Sunday Riley products before I found a product that was half the price and worked twice as well — and I wrote a whole post about the experiment here!") Well, I rounded up advice from 11 women who suffer from various versions of problematic skin, what they to do treat it, and what products they invest in! Read on below!
1. "The best investment I ever made for my face was getting monthly facials. I've always had bad skin, and when I began making more money, it was the FIRST thing I started doing for myself. It totally changed my skin, and left it hydrated, more even looking, and less prone to break outs. It's an expensive monthly ritual — about $90 with tip — but considering how many drugstore medicated creams + vitamin supplements I was using, it probably evens out." — Lia
2. "Witch Hazel! That stuff totally rocks and is cheap as hell. I read online awhile back about the amazing benefits of witch hazel, and I was excited at the possibility for how it could/would change my skin. Turns out that for a smooth $6 I have this little magic potion that fights acne, locks in moisture, and leaves my skin feels soft. If you're looking for a serious game-changer in the skin department, I'd definitely give this stuff a try!" — Eva
3. "My version of 'problem skin,' is having deep, dark, persistent bags under my eyes day-in and day-out. So, I tried this GinZing Eye Cream from Origins. It de-puffs and refreshes (and I swear I'm not being paid to say this!), and works wonders on nights I get little sleep. It runs about $30 for a pod of it, but I find that it lasts about two-three months. Wee! It's hands down the best investment item I've ever bought." — Lauren
4. "As I've gotten closer to 30, I've noticed that my harsh skin routine has taken a toll on my skin. I smoke and drink on a weekly basis, and even thought I've cut back a lot in the last year, I still struggle to keep my skin looking dewy and healthy looking. Enter highlighter! Just a little swipe of highlighter on my cheek bones helps me fake a natural glow. I invested in the Anastasia Beverly Hills glow kit, and it's lasted me nearly six months — a little goes a very long way. It's a great way to make my skin look like it's glowing while I work on improving myself from the inside out." — Tracy
5. "The Boscia face masks are my biggest skin indulgence. They're like $8 each (my favorite is the luminizing one) and in order to properly savor them I'll put on an episode of SATC and pour myself a little glass of red wine while I wait the 25 minutes for it to do its thing. Highly recommend!" — Jackie
6. "I used to regularly see a dermatologist, but ever since I invested in that Clarisonic Mia face cleansing system thing, I've never needed to go back. It's got this little vibrating cleansing head on it which deep cleans and gets rid of dead skin and clogged pores. It's honestly like having a little facialist in my shower. Since I have bigger pores I seen a pretty big difference in the quality of my skin, which is pretty cool." — Emily
7. "Hands down, SMASHBOX Photo Finish pore minimizer foundation/primer is my saving grace. I spread a little dollop of that stuff over my t-zone, and it works wonders. I've tried a lot of primers in my day because my skin is super oil and problematic, and this one keeps anything from flaring up. It runs me about $40, but it's really worth it, especially because you need so little for it to be effective. To me, investing in a good base/primer/foundation means that you have to do little else to make your skin look great." — Elisha
8. "I've had a long history of skin prone to breakouts, and during the summer it would get even worse. I'd constantly be slathering on a shit ton of sunscreen, and it made maintaining a clear complexion much more difficult. My face would break out from the oily formulas that would suffocate my skin. After testing a few products out for trial and errors, and consulting heavily with my friends about which one worked best for them, I found my match — Kiehl's UV Mineral Defense. It's a really lightweight formula that goes on smooth, lasts a long time, protects, and nourishes my face. Go Kiehl's! Once my dermatologist confirmed in was indeed a highly effective/highly recommended one, I never went back!" — Lexie
9. "I have chronically dry skin, and while I'm usually okay using the CeraVe AM brand lotion during the day, I prefer to slather on something more hearty and thick at night to really hydrate my face. I was so sick of waking up tired, puffy, and sad looking. I'm nearly in my mid-thirties, so I figured it was time to start taking my skin routine much more seriously and invest in quality products that actually work. I've tried a lot of night creams, but my favorite is the Lancôme Rénergie Lift Multi-Action Night Cream. The formula is nice and thick, goes on smooth, tightens, hydrates, and reduces fines lines. It's my go-to investment purchase that I'll pick up every other month (it's a bit pricey)." — Gemma
10. "This might be TMI/gross sounding, but I suffer from ingrown hairs because I have curly, thick, coarse hair. So, when I shave, I still have these lingering small dark bumps that look…gross. It's not a skin problem I experience on my face so much as it's a skin problem on my whole body. I've used these Beauty RX Treatment Pad that help soothe and treat ingrown hair problem spot, and the glycolic and salicylic in them keeps pores from getting clogged. I highly recommend!" — Nina
11. "A few years ago, I joined up on the mud-mask train (wee oo weee), and never looked back. I had acne-prone skin and experienced red, uneven, and dry-looking skin. I started using a variety of mud and clay masks available at stores like CVS, Sephora, and Ulta until I found one that worked for me and wasn't crazy expensive. I settled on this awesome one by Fresh cosmetics which is an Umbrain Clay Purifying mask. I'll use it once a week on Sunday night while I'm catching up on emails for the Monday workday rolls around, and it's left my skin feeling more even, less acne riddled, and healthier looking. Once you get over the initial ick factor of putting clay/dirt/mud on your face, you can see that these masks really do make a difference. Win!" — Kat

Image via Flickr