14 Ways To Save Big While Online Shopping That You Probably Haven't Tried Yet
By Clara M.
|
Friday, September 28, 2018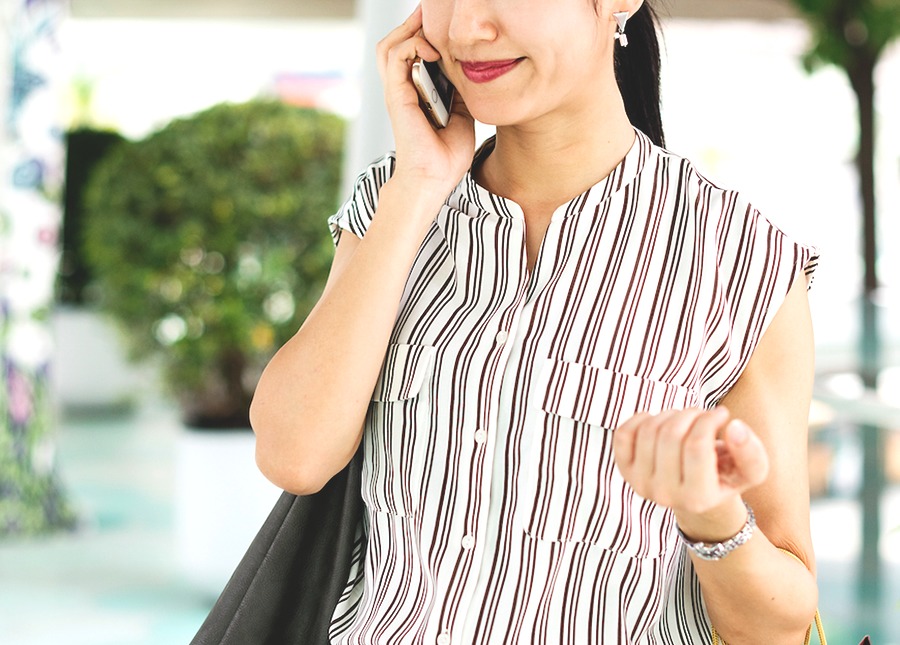 I don't know about you, but I love to get a good deal. I started to get better at shopping smart while I was in college. This is when I started living on my own for the first time and had to learn how to get the best bang for the buck.     
During this time, I took advantage of every passive income strategy I could find. I participated in online surveys and did everything I could to earn a little bit more each month. Most of my part-time salary helped pay my college tuition, so I needed to save as much as I could.
While I'm no longer a college student, I live a frugal lifestyle and keep up with blogs and podcasts about personal finance, smart shopping, and couponing. In this post, I'm going to share with you the best tips I learned over the years to save on online purchases.
1. Take advantage of price adjustments
Have you ever bought something and found that the item had a cheaper price a couple of days later? I remember one time that I got a jacket for $100 and the price dropped significantly shortly after. Luckily, I was able to get a price adjustment. Most stores have a price adjustment policy — a partial refund offered by the store for a limited period of time. Paribus is a great tool to check price adjustments.  
2. Shop in bulk
While not every item in a large container is necessarily cheaper, buying in bulk can be more economical. This is especially true for large households. I recommend buying bulk products that you use often such as hygiene items, pet food, vitamins, and cleaning products. Buying in bulk is also great when hosting a party or large gathering. However, avoid things that you don't consume often and have an expiration date.
3. Sign up for reward programs
Signing up for reward programs can be a great way to score freebies, gifts with purchase, and exclusive deals. Become a member of the stores where you shop often to get exclusive benefits and discounts. I personally have a reward card for my favorite stores in each category.
4. Shop around
Compare stores and brands before making a purchase, especially if it's a big-ticket item. I always like to wait a couple of days for certain purchases to avoid impulse shopping. Shopping around is also recommended to get a price match on eligible items.
5. Look for stores with price matching
Many of us have a store that we are loyal to. However, an identical product might be cheaper at a competitor. Many stores have a price matching policy, which is worth looking into to get the best price possible.
6. Don't pay for shipping
Shop with free shipping to avoid extra fees. It can be cheaper to add items to your cart to qualify for free shipping. Shipping fees add up, especially if you shop online on a regular basis.
7. Consider private browsing
It is not unheard of that certain products and websites advertise different prices based on your browsing history. To avoid getting a different price, turn off the private feature on your browser.
8. Review the return policy
If you are uncertain about a specific purchase, review the return policy to avoid wasteful spending. If the return policy is very strict, it might be worth comparing prices at other stores and waiting a couple of days before submitting an order.
9. Shop at the right time
Shop strategically during sales and clearance events. Black Friday, for example, is a great time to get gifts for the holidays. In addition, shop out-of-season items to get the best discounts.
10. Don't erase your emails
Follow brands on social media and sign up for emails to get discounts sent to your inbox. The best time to shop is during sale and clearance events. If you keep up with stores' emails you are less likely to miss the best discounts and deals.
11. Shop with coupons and cash back
Whenever I shop online, I always look for coupons and cash back. If you're not taking advantage of coupons and cash back, you're leaving money on the table. Coupons give you a discount at the time of the purchase, and cashback is a cash reward that is returned to you after the purchase.    
12. Shop with discounted gift cards
Shop with discounted gift cards from Raise and Cardpool. Find gift cards from the most popular stores at a discount. The best part? All gift cards are eligible for free shipping and can be combined with sale and clearance items.
13. Factory stores
Save on your favorite stores by shopping at their factory stores. I personally love Gap Factory and LOFT Outlet. Other stores that offer discounted prices are Neiman Marcus Last Call, Saks Off Fifth, Guess Factory, and Ann Taylor Factory.   
14. Non-branded products
As much as I love branded items and am loyal to my favorite stores, there are some products that I don't buy brand name products. I would rather buy some cleaning products from Dollar Tree, for example.
Clara writes about personal finance, couponing, and lifestyle on the Lemoney blog.
Image via Unsplash
Like this story? Follow The Financial Diet on Facebook, Instagram, and Twitter for daily tips and inspiration, and sign up for our weekly email newsletter here.