14 Women On The "Investment Piece" They Only Wore One Time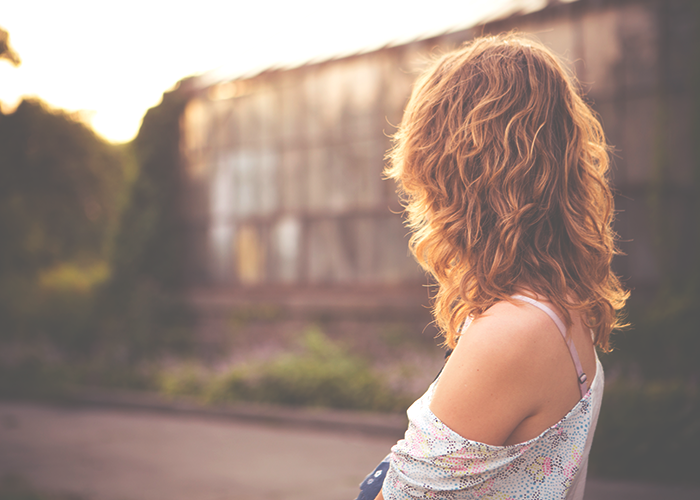 For me (and for many others) an investment piece is a high-quality item that you save up for and can get a lot of use out of. While these might be predictable wardrobe staples, my favorite investment pieces are my pea coat, my flat leather boots that have lasted season after season, and a pair of designer jeans. However, I think most of us can also safely say that we have investment pieces that didn't work out quite as well for us. A few months ago, I bought a nice leather purse online, and when it showed up, it was about half the size I thought it would be. Instead of returning it, I foolishly wore it around anyway because I was so excited to have something new. And almost on cue, the strap broke a month later, because, well, of course it did. I asked 14 women in my life about the investment piece they only ended up using once, and here's what they had to say:
1. "Black pants. I don't know why I thought the working world was going to look a lot like middle school chorus rehearsal, but I really leaned into the black pants vibe. After wearing them to my office, I realized no one EVER wears dress pants to the office, even when we have client meetings. And if women in my office are wearing black pants, they're the chic, cropped ones, as opposed to the straight-legged, 13-year-old-ish ones." — Karen S.
2. "Honestly, I have three pairs of heels in my closet — all of which cost more than $50 — that have either never been worn, or have only been worn once. I have a pair of dark pink suede heels (what the hell was I thinking?), a pair of strappy wedges whose straps dug into the top of my feet way too much, and t-strap black heels that gave me such bad blisters you would've thought I'd danced in the Nutcracker while wearing them." — Lakshmi M
3. "This is not technically a piece of clothing, but I would count the $60+ perfume I bought last year as an 'investment piece,' and I've only used it once. I want to be someone who wears perfume on a semi-regular basis, and last year, my husband and I were going to a wedding, and I figured it was the perfect time to become the perfume wearer I'd always aspired to be." — Christina L.
4. "There are a bunch of campaigns to buy clothes for a good cause, and I've fallen for pretty much all of them. I bought $70 canvas flats that I wore once, but rationalized the expense because my money was going somewhere good. Obviously, I'm in support of giving to charity, but I should have known that those shoes weren't going to be an investment. I could've just given that money to a cause that was local, or closer to my heart." — Meaghan D.
5. "I bought two blazers when I was 22 because I was starting my first 'real job' and needed to look the part. I have a very slight frame, so blazers honestly don't look great on me. Whenever I'd put it on at 7 AM before going to the office, I'd take a look in the mirror and dislike how it looked on me. So, I would always talk myself out of wearing it to work. I've tried it on a hundred times, but it's still never made it out of my house." — Mary K.
6. "Let's be honest: my prom dress. In my junior year of high school, I was obsessed with this light blue silk gown for prom. It wasn't outrageously priced, but it was maybe $100, which was still a lot in my house. I convinced my parents that it was an investment, and that I was going to wear it to prom both years, and then I'd wear it to my cousin's wedding, and possibly to future weddings. I wanted it THAT badly. It ripped four hours into prom." — Colleen G.
7. "I was the girl who went to one yoga class, and then, three days later, went straight to a very fancy athletic clothes store. I bought a pair of quality tights for $90. I couldn't wait to show them off at my new class. I wore them once or twice and looked like a hot yoga babe for a second there. But then I got busy, and then it got cold out, and then things came up, and I chose drinks with friends over yoga classes. A month after I bought them, I knew my 'investment' in a brand-new yoga outfit was ridiculous." — Emma C.
8. "I studied abroad in Paris, and I bought a silk robe while I was there. Everyone in my program was buying high-priced lingerie, which isn't my speed, so I opted for a silk robe (about $60) as a souvenir because I thought it'd be classy and adorable. When was I ever going to wear a silk robe?!?! Literally never. It got worn once (in front of my partner, right when I returned from France) and then I retired it." — Jess T.
9. "I bought this beautiful vintage flapper dress for Halloween one year. While a lot of people fall into the trap of buying Halloween costumes and never using them more than once, I was SURE this was an investment. It had this great vintage look to it, and not only was I planning on wearing it for many Halloweens to come, but I even thought it would be fun for fancy nights out or costume parties. I ended up donating it after it sat in my closet for a couple years." — Michelle H.
10. "I finally treated myself to a super nice pair of sunglasses. I'm 25, and at this point, I take care of my own cat and pay my bills, so I figured I could take care of a really nice pair of sunglasses. I lost them a week into owning them. I'm never buying a pair of sunglasses for more than $20 again." — Ana V.
11. "I bought a nice cashmere sweater (and cashmere is very expensive material), and shrunk it in the wash." — Nina D.
12. "My maid of honor dress. I'm not sure whether a maid of honor dress is a true 'investment piece' because you know you're only going to wear it a few times. But I got mine with the hopes that I'd be able to wear it to other weddings. It just never happened, though. The next wedding came around, and all I could think about was that so many people had already seen me in my dress. So, I decided against wearing it again. It's still only been worn once, but I'm hoping to trot it out this wedding season." — Jamie M.
13. "I moved to Boston after college, and I decided it would be an investment to get some Boston gear, because everyone in Boston has a Red Sox hat, a Bruins jersey, or SOMETHING. Here's the thing: I'm not a sports person. So, while it's nice, in theory, that I now own a hat with a 'B' on it, I'm not exactly wearing it around town every weekend." — Emily S.
14. "I bought a high-quality denim jacket a couple years ago. It was during one of those times when it felt like jean jackets were really coming back, so I decided it was a 'hip' purchase. It was one of those purchases that I loved in the store when I was looking at my reflection in the changing room mirror. But I brought it home, and it felt stiff and too dark, and the new denim fabric shed onto my hands. I ended up returning it, so I at least got my money back." — Laura M.
What investment piece do you regret, or which investment piece has lasted you the longest? Feel free to share your thoughts in the comments section.
Image via Unsplash