17 Items That Are Making Us A Little Happier At Home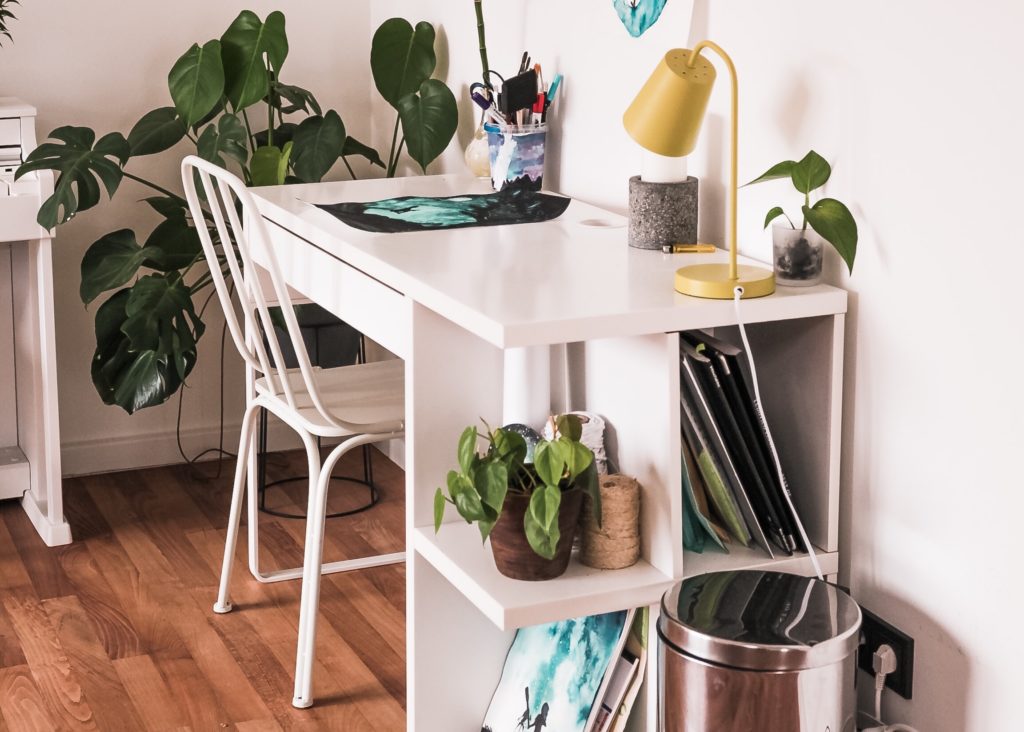 This article is sponsored by Wikibuy. 
Here at TFD, we have always advocated for investing in your home so it's a place you really enjoy spending your time. That could mean putting a lot of time and perhaps a not-small amount of money into decor that makes your space feel cozy and reflective of your personality. Or, it could mean investing in proper cooking tools that make it easier to try out new cuisines without constantly paying restaurant prices. It could also mean setting up a home workout space that consistently engages and motivates you to stay fit. What's essential for your home may be totally different than what's essential for someone else — the point is to optimize it in a way that encourages you to spend less and feel like your most comfortable, best self.
Of course, now that we're spending more time than ever at home, "essential" home spending feels like a much broader category than it was even six weeks ago. We've all found ourselves shopping online for items to help us live better while staying (mostly) indoors, and also reaching for items we already had, but previously hadn't made much use out of. That's why we've partnered with Wikibuy — an effortless way to save money while you shop online — to round up our favorite home items that are making lockdown a bit more manageable. Some of them are items we use in our "normal" everyday lives, while others are helping us shift our typical activities into more home-friendly ones. 
If you're looking to save on your essential online purchases, Wikibuy makes it simple and seamless. Wikibuy is a free browser button that instantly drops crowd-sourced promo codes into your cart across thousands of sites, and it's available on several browsers. It offers loyalty credits at Amazon, Walmart.com, and thousands of other retailers, which can be redeemed for gift cards. While you're browsing on Amazon, Home Depot, Target or Best Buy, the plugin will notify you with a friendly little pop-up if an item is available cheaper elsewhere before you check out. No need to waste your time scoping out coupon codes or comparing prices on different retail sites — Wikibuy will do that for you. 
Holly, Head of Content
I've never bothered purchasing any fancy exercise mats, because up until now, I've only ever really done exercise in group class settings. But now that I'm doing pilates videos/video conferencing pretty frequently at home, I'm so glad I have them — and that I have two of them specifically. I stack them one on top of each other and it's much more comfortable than simply using one mat on my wood floors. I've thought about replacing them with something fancier, but honestly, they work just fine, and having them means I have everything I need for my "normal" exercise routine!
2. Pretty stationery
A few years ago, I received some personalized stationery as a birthday present. I've never really used it until now, when I feel more of a need to connect than ever before. I find myself actually writing those letters to friends and family members who live far away that I always say I'm going to write, because what else am I doing right now? And while I love that it's personalized, it's definitely not essential — any kind of stationery would do!
I am a big baker under normal circumstances, and even more so while social distancing. And for some reason, it took forever (several years) before I finally splurged a whole $10 and bought myself an offset spatula. It makes almost every baking project so much easier, from frosting cakes to leveling quickbread batters!
Kristin, Managing Editor
4. Reusable notebook
A few years ago, I bought one of these Rocketbook reusable notebooks on a whim and never bothered keeping up with it after the initial novelty wore off, but I've rediscovered it since quarantine and it's great. It saves paper, and I don't have a bunch of notebooks cluttered all over the house with random work notes and grocery lists.
5. Pressure cooker
I got an Instant Pot a few months back, and it's been a lifesaver for cooking bulk meals at home lately. Risotto is my favorite thing to cook in it. It comes out perfectly savory every time, and it's as easy as pressing a button.
Annie, COO and Publisher
6. A smart TV
A huge perk I've been enjoying is the ability to stream YouTube videos on our TV as it makes doing workout and yoga videos so much easier. Our Sony TV came with the ability to stream apps like YT, but if yours doesn't you can use an HDMI cable to plug into your laptop (you just might need an adapter depending on what laptop you have).
7. Fuzzy socks
I would also plug some big, fuzzy socks like Smartwools that make hanging out at home a lot more cozy.
Monica, Sales & Partnerships Manager
I love smoothies, and usually drink at least one smoothie a day. This would be very expensive if I were to go out and buy one made for me each day (way more expensive than buying that starbucks cup of coffee). By making smoothies at home, not only do I save a ton of money, I also learn more about nutrition. I get to try out different ingredients and see which ones I like best. I also get to be creative with my supplements and can tailor each smoothie to how I am feeling that day.
I love waking up in the morning and having a fresh cup of celery juice. I know it sounds weird, but it helps me feel great instantly. There is a ton of evidence out there that having a more alkaline diet can have major health benefits. I also drink a lot of wine (aka quarantine), so this helps me balance out my alkaline levels and makes me very happy. Celery is very inexpensive, but if you were to buy a celery juice a day, you would also go broke for no reason haha when you can just make it at home.
Rachel, Social Media Manager
10. Cozy slippers
These LOFT slippers that I got during the holidays might just be the best things I own. They're so soft and cozy and considering I am not leaving the house, they make me feel a little more human than just walking around barefoot or in socks all day.
11. Good sheets
I am a huge fan of jersey knit sheets. I read an article a few years ago recommending jersey knit to help keep your bed warmer in winter, but I use them all year round. These specifically are so incredibly soft, wash well, and I feel like they've totally upgraded my bed. Since first purchasing them, I have never used any other kind of sheet — I can't recommend them enough.
Chelsea, CEO and Founder
12. Pilates ring
I'm currently trying to ramp up my Pilates skills to lead virtual groups in more complicated/varied routines, and I have been loving my Pilates Ring, which always helps me enhance a series or mix up practice for me, and keep things fresh. It's fun to play with, and adds tons of variations to otherwise-boring routines.
13. Microplane
I also have been obsessed with my microplane, which I use to rain down fluffy clouds of shaved pecorino or parmesan on everything from kale salads to pasta puttanesca. The texture it creates in the hard cheese is truly so satisfying, and makes any dish immediately feel like something out of a hip restaurant (which I so dearly miss these days).
Saidah, Operations & Events Manager
14. Voice-controlled speaker
I always have music playing while at home, and now that I am consistently cooking and cleaning, my Sonos speaker has made those tasks just a little easier. The sound is so clear and floods my house with whatever is on the menu that day, be it 90's R&B or the newest in Indie music.
15. Meditation-friendly cushion
For the last year or so, I've been trying to implement meditation into my daily morning routine. I usually spend 10 minutes after my yoga practice to center myself, and have started sitting on my floor cushion, which I have found offers both mental and physical support. It's so comfy and makes showing up for those few minutes extra special.
Lauren, Co-Founder & Designer
16. Premium cable subscription
I recently bought a subscription to the Criterion Channel. Since we recently got a puppy, our nights at home are looking even more routine than ever, with the whole gang settling in around 9pm for bedtime (wine and a movie for Joe, a toy and soft blanket for Luna). We're making our way through some classic movies and art house films, and this channel has given us so much cinema to explore.
17. ~Swanky~ aperitifs
To go along with the above, I purchased the aperitif essentials pack from Haus, and got to try both their citrus flower and bitter clove varieties. Haus offers low ABV aperitifs which pair really well with tonic and seltzer water. That means I can have an evening drink a few times a week and not feel (too) guilty about my alcohol intake. They're light, refreshing, and easy to blend with almost anything! Perfect for summer sipping when the weather gets nice and we can finally start having friends over again.
*****
If you've started making most of your essential purchases online, you should check out Wikibuy. The Wikibuy browser button is completely free to use, and will never show ads or slow down a shopping experience. Just add Wikibuy to your browser, and let the savings pile up on purchases you were already going to make.
Image via Unsplash
Like this story? Follow The Financial Diet on Facebook, Instagram, and Twitter for daily tips and inspiration, and sign up for our email newsletter here.