20 Amazing Trader Joe's Foods You Can Buy For Less Than $3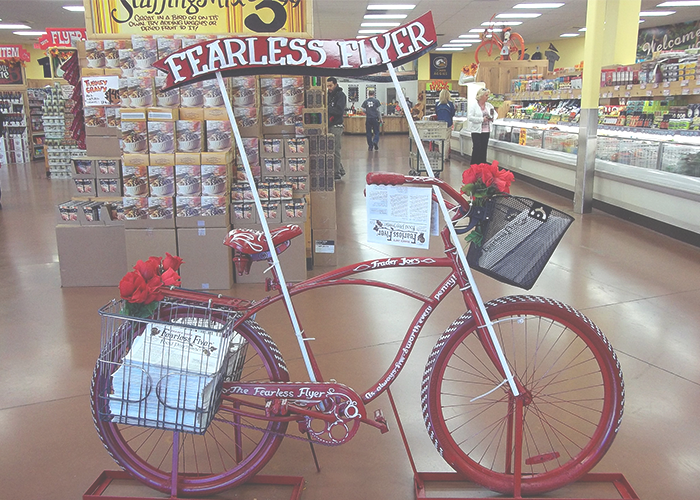 I'm currently on a **MiSsIoN** to find the best buys at our favorite stores for under $3. I'm good about heading to the store with a plan and a shopping list. But like everyone else I know, the wheels come off the wagon when I actually enter the store and suddenly everything looks good. Most of my friends have this problem in Sephora, or at their favorite clothing store, but for me, it's only ever a problem while food shopping because that's where I like to splurge the most. I can say no to the sales rack at Forever 21, but I cannot say no to buying pancetta to add to my pasta, even though I don't need it.
Of course a treat once and a while is fine, but impulse spending shouldn't be a part of our routine, especially if we're on a budget. To limit my weekly splurge, I'm charting out the cheaper options, so that if I'm tempted in the snack aisle, I'll already have go-tos that are affordable. Trader Joe's is one of my favorite places to shop and because TJ's is a go-to place for novelty items and snack foods, I honed in on that specifically.
This doesn't mean that because these items are cheap, we should be stocking up. My plan is to use some of these lesser-known items as my weekly splurge, and have them take the place of things I'd typically pay more for. I'm going to be doing this series every Tuesday, each week targeting a different store and finding their best products for under $3. If you have a store you'd like to have me explore, or a few affordable products that you can't recommend enough, email me: maya@thefinancialdiet.com.
Here are 20 of the best (and well-hidden) snacks you can find at Trader Joe's for under $3:
1. Sweet Potato Tortilla Chips
Price: $1.99
Adding sweet potatoes to your tortilla chips means making them taste better, while also making them healthier.
2. Mini Pack of Salami & Provolone rounds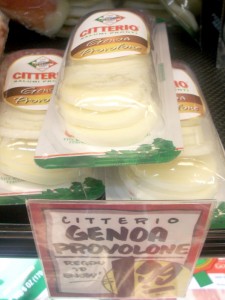 Price: $1.99
Sorry if this is the bougiest thing I've ever said, but this is my favorite find to date. It's in the cheese aisle and is perfect for lunching by yourself outside.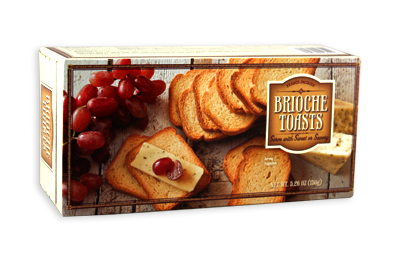 Price: $1.99
A great alternative to the pricier woven wheat type crackers, and the perfect compliment to item #2.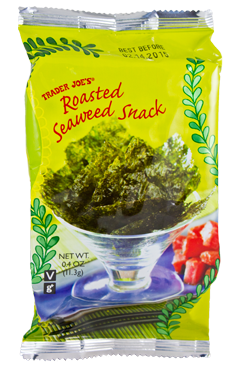 Price: $0.99
I buy these every time I go into TJ's because they're so cheap. The challenge is to not eat them all in one sitting, and I'm 99% sure that's physically impossible.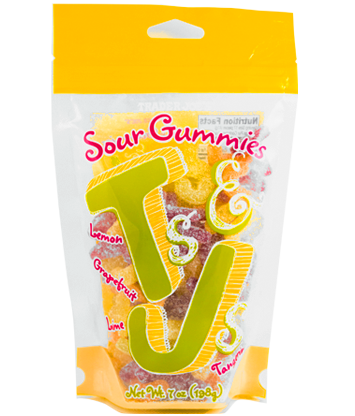 Price: $1.99
The flavors include key lime, tangerine, meyer lemon and grapefruit.
6. Rosemary & Thyme Maple Toffee Sunflower Seeds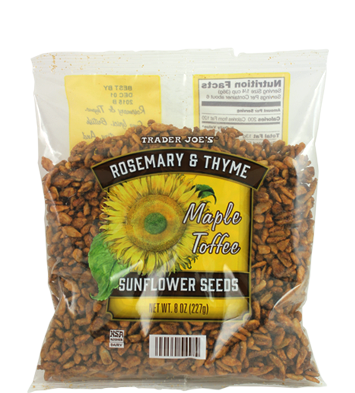 Price: $1.99
If you're a sunflower seeds fan, I highly recommend these. They're a little salty and a little sweet.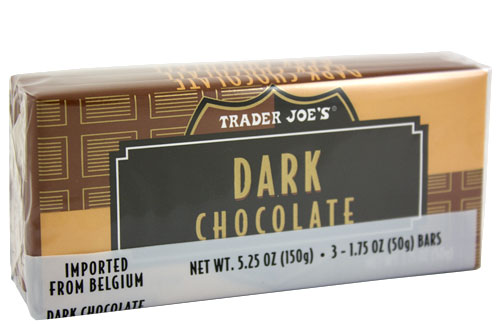 Price: $1.79
These were a coveted snack in my house growing up. (And by coveted I mean at one point we had to put them out of my reach.) Great to have around when you're craving something sweet but don't want to commit to a full dessert.
8. Organic Kettle Style Potato Chips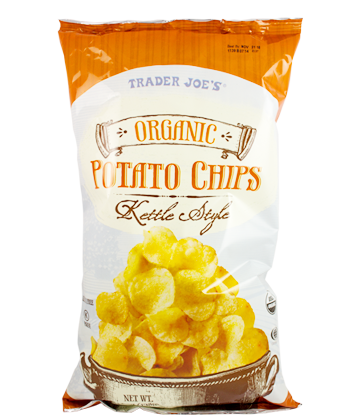 Price: $2.29
if you grew up eating Cape Cod potato chips, these are a perfect alternative.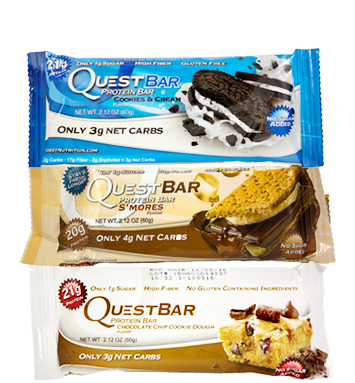 Price: $2.39
While I've never warmed to these, they're hugely popular as protein bars go. QuestBar actually has a small cult following (If the protein bar community has cult followings, that is).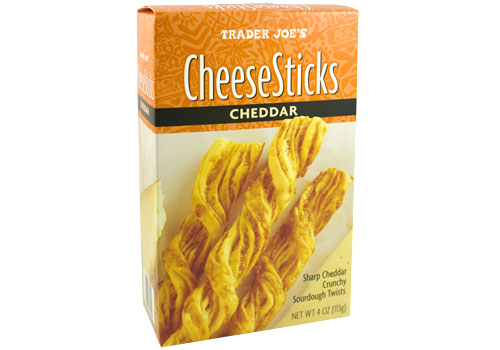 Price: $2.99
Perfect for rounding out an appetizer tray. Or for eating alone before your roommate gets home so you don't have to share.
11. Crunchy Salted Peanut Butter With Flax And Chia Seeds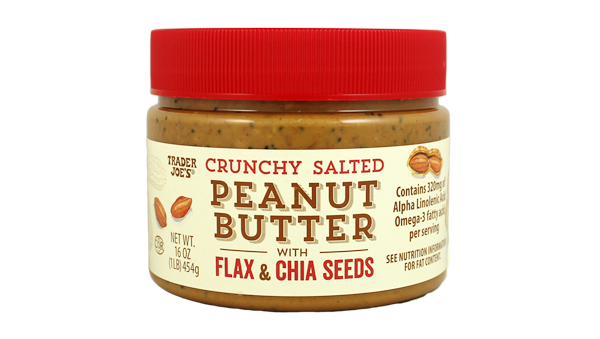 Price: $2.99 for 16 oz.
I swear there's legitimate bUzZ about this peanut butter in the TJ's community… that's how much people like it. It's new and it's filling enough that I legitimately eat it with a spoon.
12. Quinoa and Black Bean Infused Chips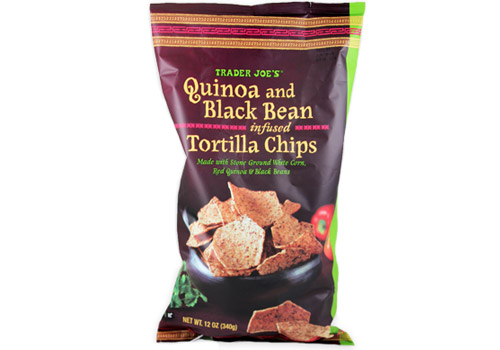 Price: $2.99
These make for a more filling chip than a typical tortilla or potato chip. And they're much sturdier if you're a fan of piling on the guac.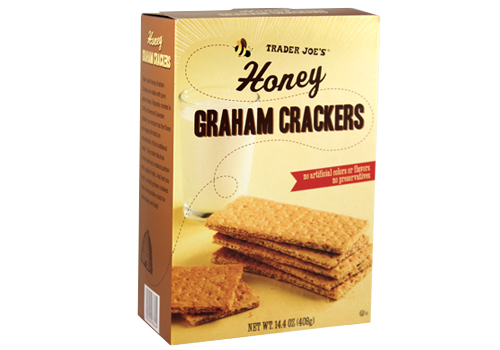 Price: $2.99
Graham crackers are honestly a forgotten snack. These are well-priced graham crackers with no saturated fat.
14. Baconesque White Cheddar Popcorn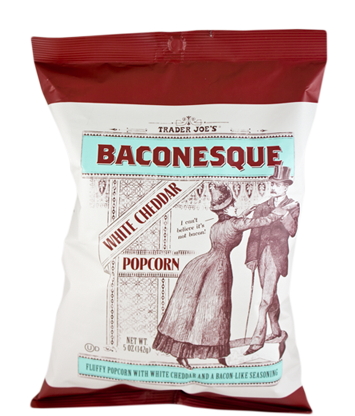 Price: $1.99
TJ's has one of the most extraordinary popcorn lines in the U.S. If you've over Pirate Booty (which you probably are because you aren't in 2nd grade), this is one of their latest popcorn features.
15. Popcorn with Herbs & Spices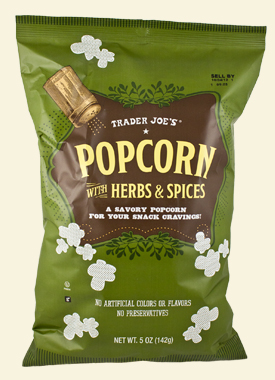 Price: $1.99
And then this is my personal favorite of all the TJ's popcorn varieties. The spice mixture has dill in it and is completely addicting.
16. Peanut Butter & Jelly with Nonfat Greek Yogurt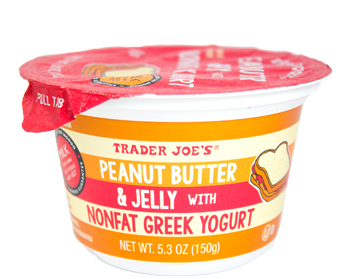 Price: $0.99
Think of this as the grown up version of those yogurts you had as a kid that came with a separate pouch of crushed up Oreo cookies at the top.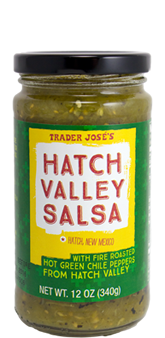 Price: $2.69
This is superior to their typical Salsa Verde, in my opinion, but is also quite a bit spicier.
18. Beet Hummus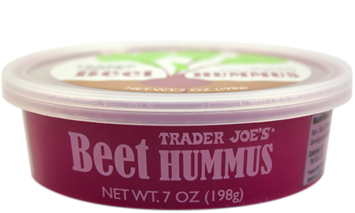 Price: $2.29
Other varieties of hummus (regular, tomato basil, eggplant, roasted garlic, olive) are sold for a little as $1.99.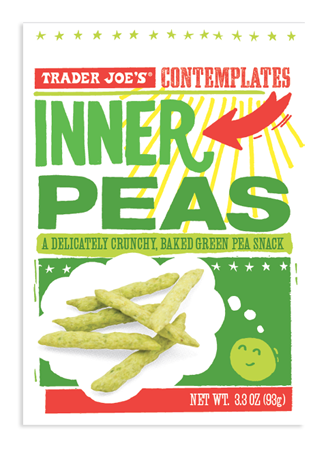 Price: $1.49
If you show up at any office in LA, you'll find these in 70% of the employee's desk drawers. Do not try them unless you're prepared to fully commit to the addiction.
20. Cinnamon Schoolbook Cookies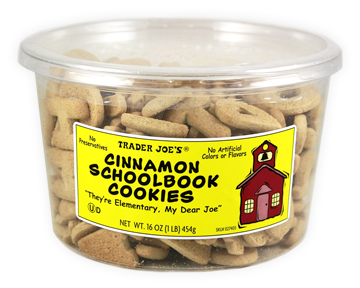 Price: $2.79
If they look familiar, it's because they've been around since 1998. And are still going strong.