3 Skincare Products That Were Worth The Investment, & 4 That Were A Waste Of Money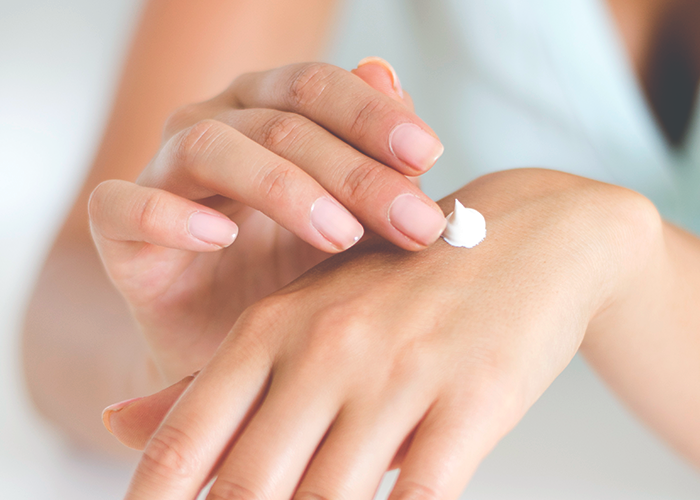 Have you ever gone into CVS to pick up a $10 prescription and left with a plastic bag with $50 worth of grapefruit face wash, medicated acne pads, and lip balm, and then found yourself having to go back the next day because you forgot to pick up your medication? That was me. I was a drugstore skincare junkie.
I've had problem skin since hitting 12 years old — oily, acne prone, and always flushed. Occasionally, people would even comment on how I must have gotten sun that weekend. No, I'd say; that's just my face. Desperate, I would go into CVS, Sephora, Ulta, etc. and indiscriminately buy products that looked like they might help my skin. Over the years I probably had hundreds of products that I threw away or were lost in the dark corner of the cabinet under the sink. Hundreds of dollars that were washed down the drain for years, and I still had messed-up skin.
So I made a change. I decided I wasn't going to spend my money on whatever looked nice, or whatever promised the fastest results. I would do research on my skin type, and figure out what the best ingredients were for each problem I had. I highlighted my three biggest needs: a proper exfoliant, a moisturizer, and serums. I then made sure they all contained ingredients to help heal my skin. I now have much better (well, less-bad), skin and a lot more money left in my wallet.
(I rounded the prices up to nearest dollar.)
Exfoliant:
Products that worked:
Paula's Choice 2% BHA Gel ($29)
, Last bought August 12, 2016
My skin is noticeably smoother since using this, especially on my forehead. Anything with BHA (salicylic) must be formulated at a pH between 3 and 4 for it to work properly. Anything else means the product is less effective, or not effective at all. This is formulated at the correct pH, stored in an opaque bottle, and has a pump to limit exposure to air.
I had to dig through five months of credit card statements to figure out when I last ordered this, and I estimate I have about one-fourth of a bottle left. This has been worth every penny.
Products that didn't:
Clean & Clear Continuous Control Acne Cleanser ($6, lasted a month)
Clearasil Ultra Rapid Action Pads
($9 for 90 pads in the drugstore, used twice a day)
I think I went through 15 years before realizing that salicylic acid has to stay on your face in order for it to work. I spent years and probably hundreds of dollars on salicylic acid face washes that were completely useless. Even worse, they were stored in a jar, so any good ingredients were degrading every time I exposed them to air.
I probably blew through each pack in a month and a half and bought the face wash once a month, so I was spending about $75 in the same amount of time as one $29 of Paula's Choice BHA Gel, and it was probably making my acne worse in the long run.
Moisturizer:
Products that worked:
Trader Joe's Enrich Moisturizing Face Lotion SPF 15
 ($16 for two-pack on Amazon Prime)
Lord help me when I move away from the Trader Joe's across the street. I bought this for my now-fiancé this past summer, and have found myself reaching for it much more frequently over my mid-range brands. It feels like silk. It absorbs so easily in to my skin and never feels greasy, has vitamin A, E, and C, and has an SPF of 15 (though I recommend using a dedicated sunscreen of at least SPF 30). In the winter, I get flaky on my cheeks and chin area, along with my oily t-zone, and this is the only moisturizer that has made a visible difference. For $4 in the store, it has brought balance to the force.
Products that didn't:
Clinique Dramatically Different Moisturizing Gel
($25)
When I was in high school and college, I was a follower of the Clinique 3-Step System, which I now know was basically like putting rubbing alcohol on your face. The one product that followed me out of college was the Dramatically Different Moisturizing Gel. I have oily skin, so I was, naturally, terrified of adding any moisturizer to my face. It was the step I gave the least amount of thought to.
However, it is nothing but a regular, run of the mill lotion with no sunscreen and unimpressive levels of antioxidants. The container is clear, meaning exposure to light would make it degrade faster, and I have to use multiple pumps to feel any sort of benefit on my skin. But I kept using it because it was Clinique, and Clinique is supposed to be good and fancy and French-sounding. Basically, I was paying for name recognition.
If you have good serums, you don't need a pricey moisturizer. And more importantly, more expensive does not mean better quality. For a lightweight day-lotion with SPF plus antioxidants, Trader Joe's works just fine for me.
Serums:
Products that worked:
Glossier Supers (Super Pack) ($65 for all three, or $28 each)
I don't understand the marketing for these products, as I need to keep using them to see any benefits instead of just busting them out whenever you feel like it (like the branding would have you believe). However, I have seen a decrease in my hyperpigmentation since using Super Glow, a watery serum with Vitamin C and Magnesium, and a reduction in redness from Super Pure (the best of the bunch IMO), a clear serum with Niacinamide and Zinc. Super Bounce also includes hyaluronic acid, which holds more moisture to your skin, giving your skin that slightly supple/plump look.
These are simple serums that are targeted for a very reasonable price with ingredients that are scientifically proven to improve the appearance of skin. They are also $28 each, or $65 for the pack, which I think is completely reasonable. But I like these because they help solve problems my skin currently has, and aren't loaded with other fillers, like oils and fragrance, that my skin doesn't need. For me, they are simple, cost effective, and they work.
Products that didn't:
Fresh Seaberry Moisturizing Facial Oil
 ($52)
Okay, so I do actually like this facial oil, despite the fact that it has fragrance. It's a very nice oil with some good ingredients that can add some extra "oomf" to your moisturizer on a particularly cold/windy day.
I've bought very expensive serums, and they've done nothing for my skin, because they weren't formulated for my skin. I bought this because it claimed to be "packed with nourishing omegas to preserve a youthful appearance" and that sounded like something I wanted. However, it's a face oil, after all, and I have very oily, acne prone skin. Instead of the "youthful appearance" I was promised, I looked more like a teenage fry cook coming off a shift. For someone with dry skin, it might be worth the $52, for me, it was not.
***
It's difficult to see so many products that look and promise to be amazing, but aren't meant for your particular skin type. I used to buy products without thinking of my skin type, and instead I just read what the package would tell me it would do, and then become disappointed when I woke up the next day with a face full of blemishes. You'll save time and money sticking to products that are formulated to fix the problems for the skin that you have, not the skin that you want. Now that I understand my skin, I can go shopping with confidence — but it was an expensive lesson to learn.
Jackie is a recovering worrier and dreams of being a freelance writer. She is on Twitter and Instagram (and YouTube!).
Image via Pexels